Sights of Crimea
18
photo
with description
25.07.2015 10:08
25.07.2015 10:08
Andrey Panevin

Rest in Crimea is remarkable not only sea and beaches. The civilisations owning Crimea, left after themselves sights which after the lapse of centuries those became.

In the Middle Ages to Crimea came merchants from Genoa and have based some cities, protected by fortresses.

On southeast coast genoeses had been based prospering trading port Kaffa (Feodosia).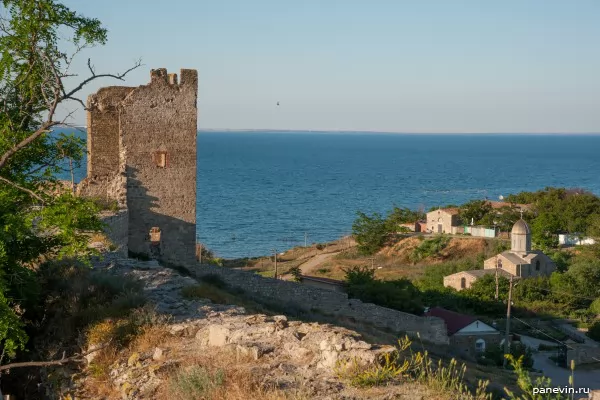 The rests of Genoese fortress Kafa in Feodosia.

Feodosia — a city seaside, to it the city centre and the most interesting structures are located at the sea. The basic sights: Summer residence of Stamboli, Ayvazovsky's museum (national art gallery), museum of antiquities, Ayvazovsky's fountain, Konstantin Tower (Genoese tower), ruins of a fortress of Kafa and ancient church of the Iversky icon of Our Lady.








Summer residence of Stamboli in Feodosia.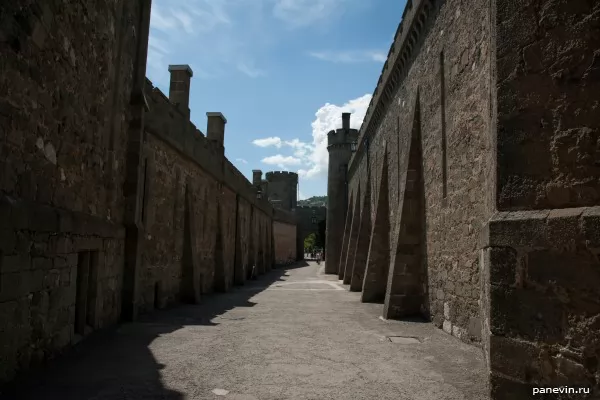 Vorontsovsky palace and extensive palace park in Alupka.

Yalta — the most known and most popular resort in Crimea (and most expensive, by the way). And, perhaps, most uninteresting — to look in Yalta there are especially nothing, but small town tidy. Unless it is recommended to visiting — the Grand Canyon.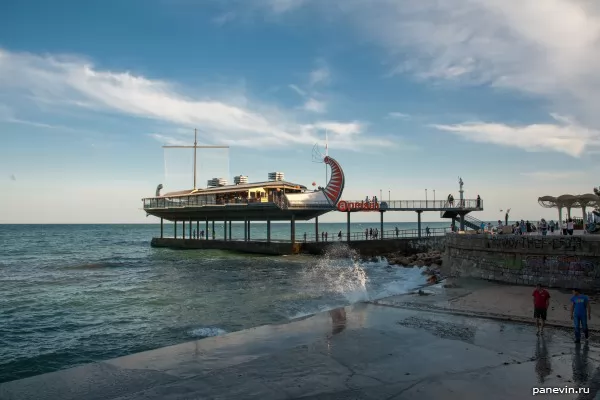 Restaurant-ship of Argonauts at quay Yalta.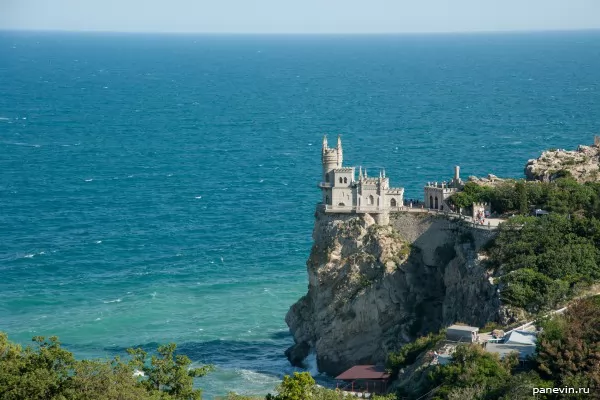 «Swallow's nest» — one of the most known symbols Crimea. On viewing from which best view, local natives collect a tribute (though the parking is free — signs are not present). There is a sense to leave the car at sanatorium «Sail» and on foot to walk metres 200 to viewing point. Entrance to territory of hotel pay.


Sights of Sevastopol
Sevastopol — one big sight! A snow-white city with amazing architecture.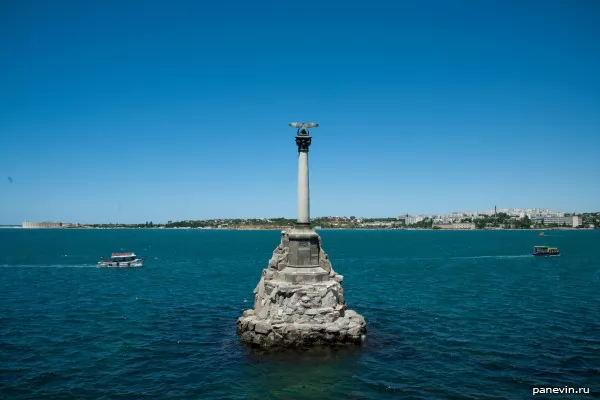 Monument to the flooded ships — the most known obelisk in Sevastopol, a city symbol.

In Sevastopol it is a lot of interesting! The city has worried two bloody and destructive defences (the Crimean war of 1854-1855 and the Great Patriotic War 1941–1942). Set of monuments both the first defence, and the second.

Malahoff barrow.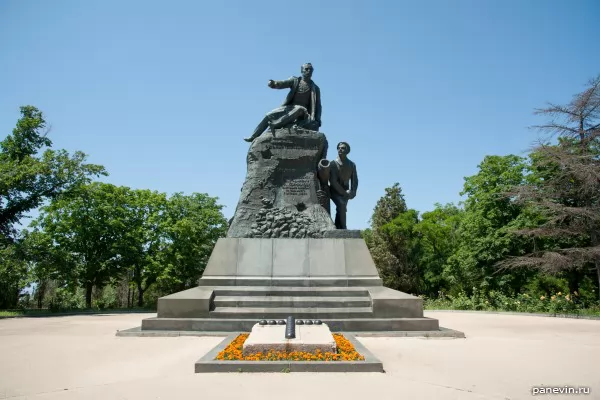 Monument to Kornilov on Malahoff barrow.

Monuments to heroes of the first defence Sevastopol: Admiral Nakhimov, sailor Koshka, to heroes of defence of Sevastopol on quay Klocheva.

Monuments to heroes of the Great Patriotic War: Armored train «Zheleznyakov», to Black Sea submariners, to heroes of the Black Sea squadron, to a battle ship «Sevastopol», to members of the Komsomol.

The newest monuments: Catherine II — to the founder Sevastopol, Cyril and Methodius.

Historical boulevard


Panorama «Defense of Sevastopol». In the same place of Kostomarov's battery of 4th bastion, Stela in memory of the participant of defence of Sevastopol of count Lva Nikolaevicha Tolstoy.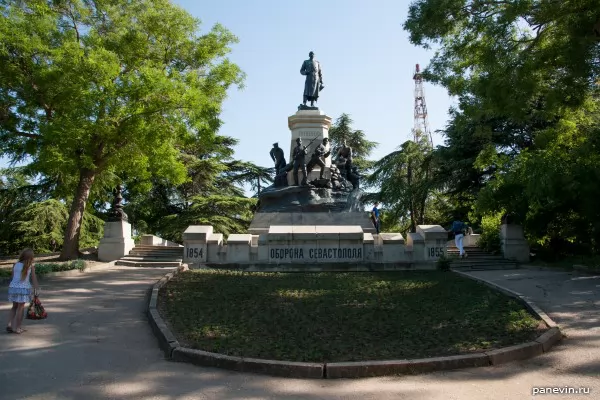 Monument to general Totleben, the head of engineering defence Sevastopol.

And, of course, A. I. Kazarsky — the very first monument Sevastopol.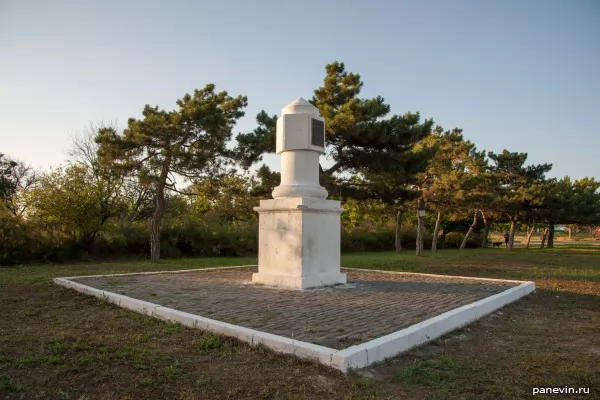 Ekaterina's mile — a milestone of times of visiting Crimea Catherine II. Suburb of Sevastopol, settlement Uchkuevka.

Ancient city Chersonesus — ruins of an antique Greek city.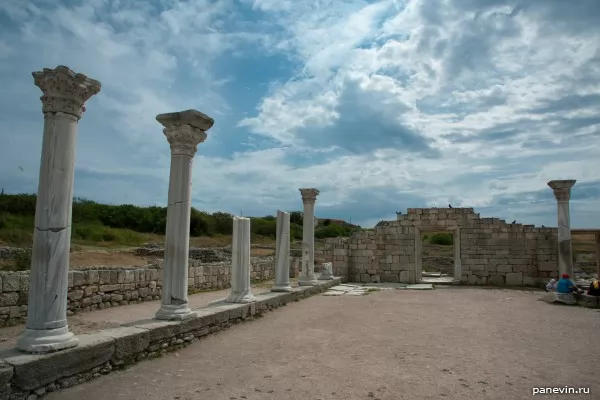 These columns are the card of Chersonesus, and Sevastopol (and Crimea too).

Suburb Sevastopol: Balaklava.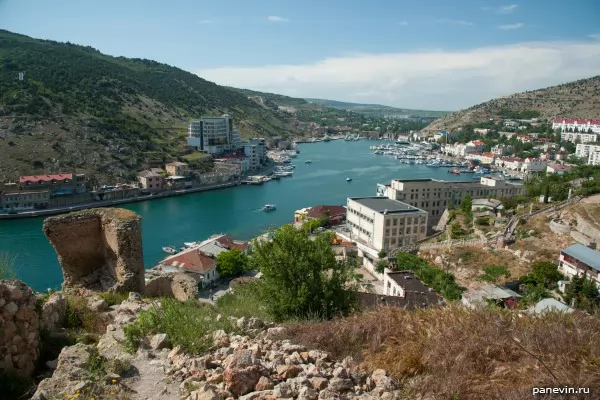 Balaklava bay, view from mountain Kastron from fortresses Chembalo.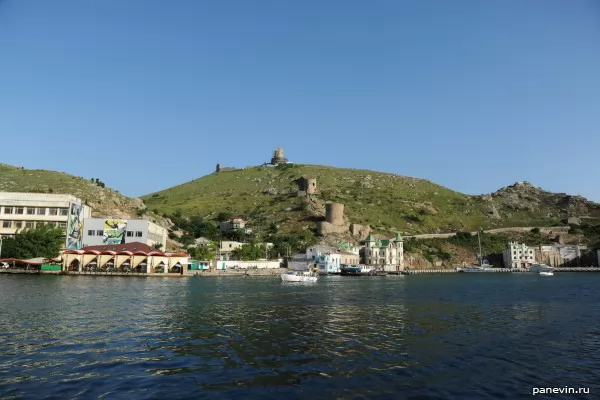 Balaklava. Genoese fortress Chembalo on a grief Kastron. View from opposite coast.
Unreal underground base of submarines in Balaklava. And, I would recommend, to take sea excursion.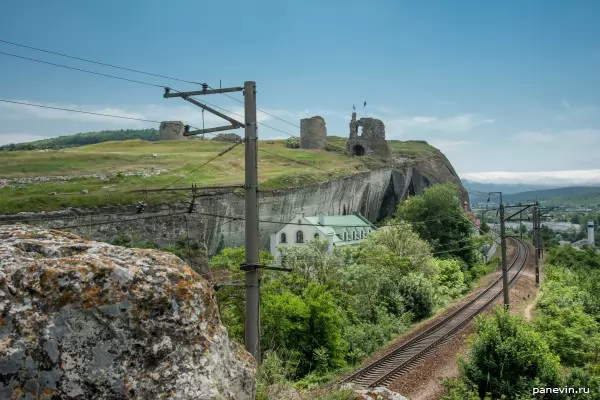 Fortress Kalamita (Inkerman) and the Inkerman cave monastery (suburb of Sevastopol).

To judges fortifications: 35 coastal battery (museum) and 16th, 24 coastal batteries (ruins) + near 30th restored and working (!) 305-mm cannons.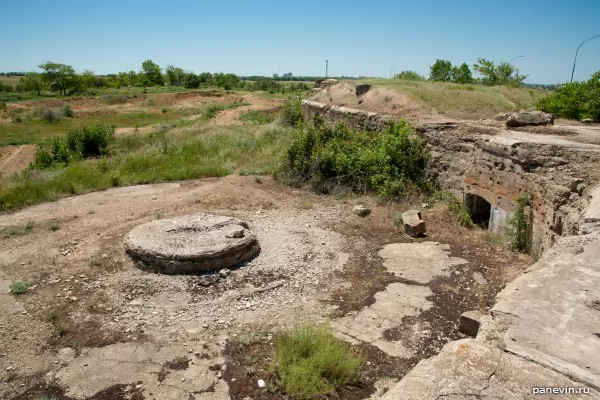 Basis of a 254-millimetric artillery piece of 16th coastal battery.

Other sights of Crimea: Hansky palace in Bakhchisarai, Genoese fortress in Sudak.


Nature of Crimea
Nature in Crimea shaking and various. One of the most known natural formations — mountain Ai-Petri.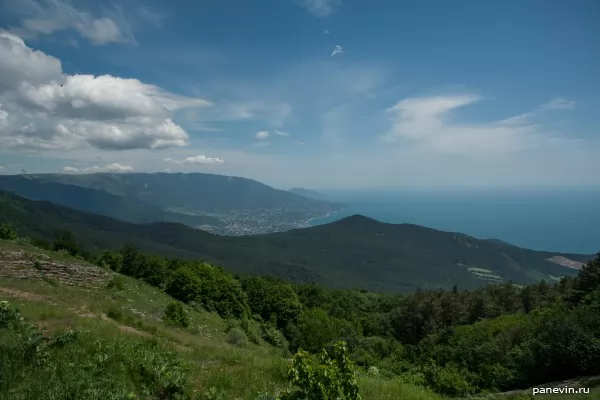 View from mountain Ai-Petri.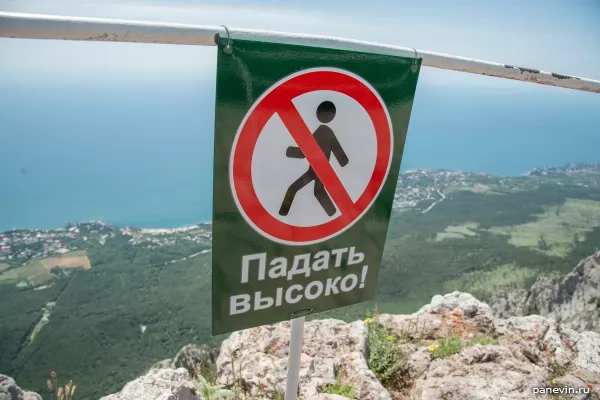 Amusing indexes at top Ai-Petri: «to fall highly!»

The local offer for the ticket price for a cable car to rise on top on a minibus, with stops on one of viewing points and with falls visiting Uchan-su. And downwards you already go down on a cable car.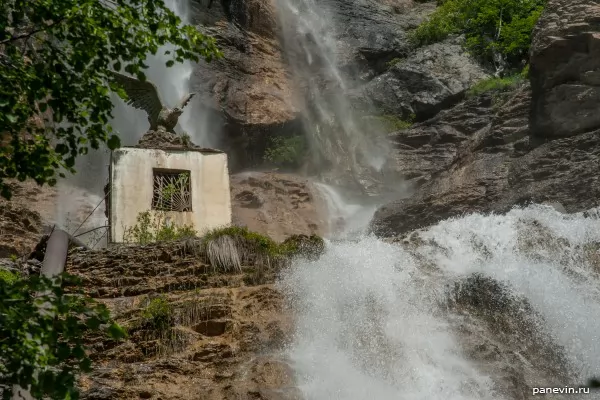 Falls Uchan-su. There is a nuance: the falls not always deep and not to be upset from a view of a thin stream instead of a powerful stream — be interested at local below.

All photoreports about Crimea trip, sights and interesting places.


Rest and tourism in Crimea on any interests: beaches and the sea, ancient ruins of antique Greek constructions and Genoese fortresses, architecture monuments, mountain excursions, voyages, the pedestrian walks (for example, on Karadagu) — anything you like.

Prices in Crimea and separately prices in hotels and campings, as of June, 2015.
Share:
Themes:
Bakhchisarai
2
Crimea
35
fortification
35
fortresses
25
nature
16
photos
417
Sevastopol
15
Sudak
3
Theodosius
5
travel
286
Yalta
2
Ticket sales through JetRadar.com service without commissions and markups.
←
Blog
dostoprimechatelnosti_krima
blog