Crimea. Sudak, Koktebel, nature
49
photo
with description
15.08.2015 08:09
15.08.2015 08:09
Andrey Panevin

So, Sudak, Koktebel, the nature.

The road from Feodosia to Sudak has appeared the extremely picturesque. As, actually, wonderful landscapes on all peninsula.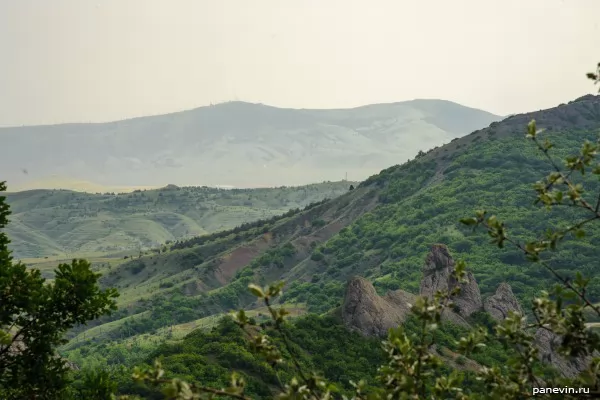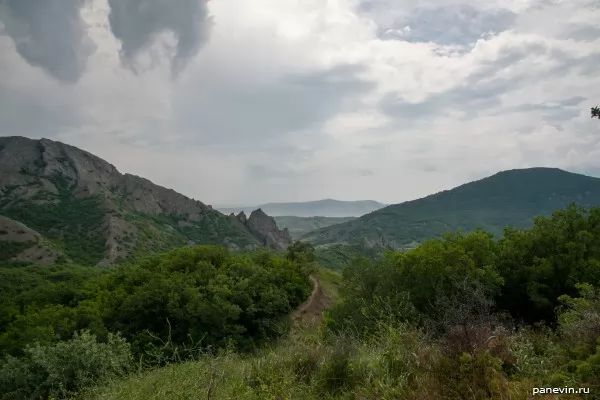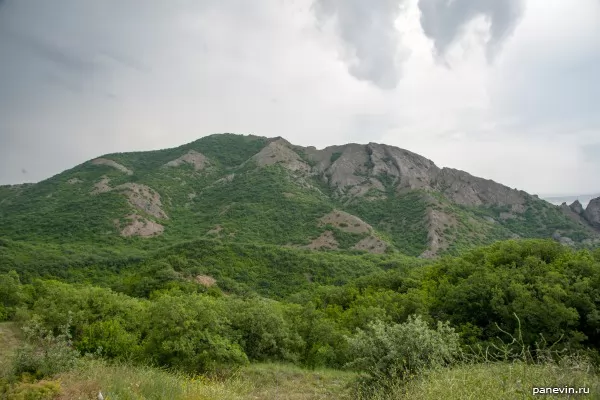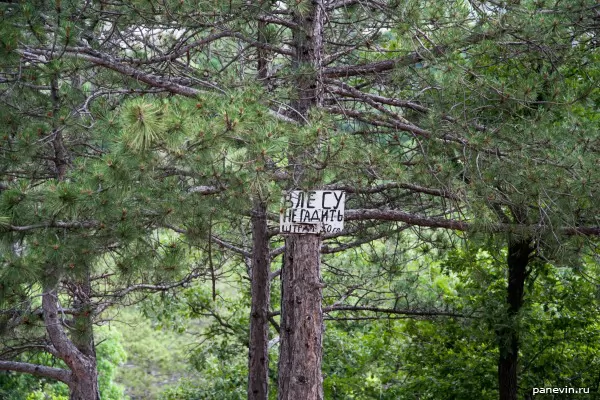 Tablet on a tree «In wood not to spoil, the penalty 50 грн». Artefact still Ukrainian Crimea.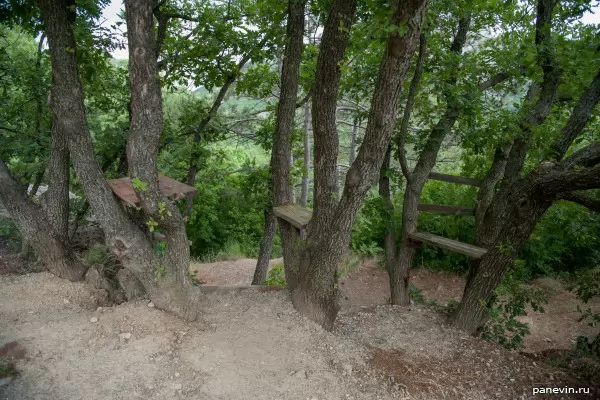 Nearby, between trees, are made benches. On a slope more low some horizontal platforms with traces for tents.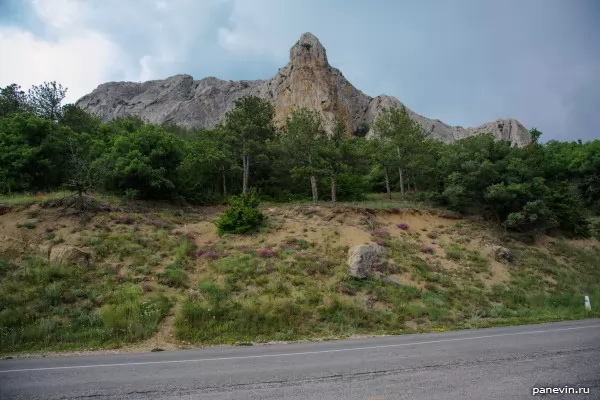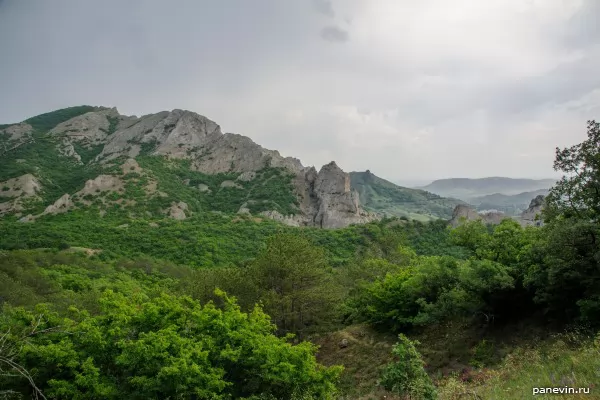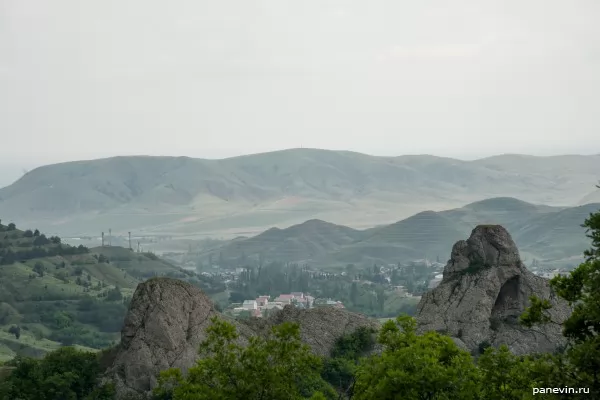 Sooner or later, came to Sudak.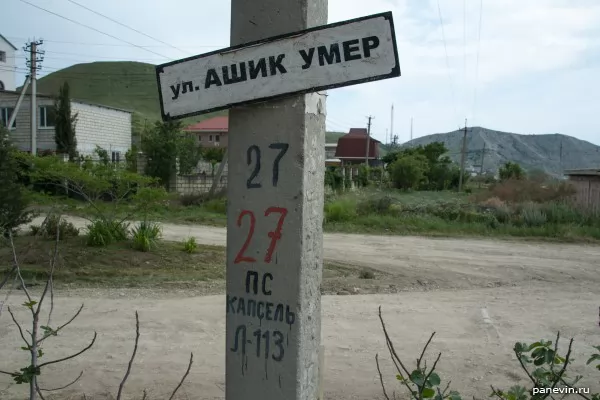 very much neighed.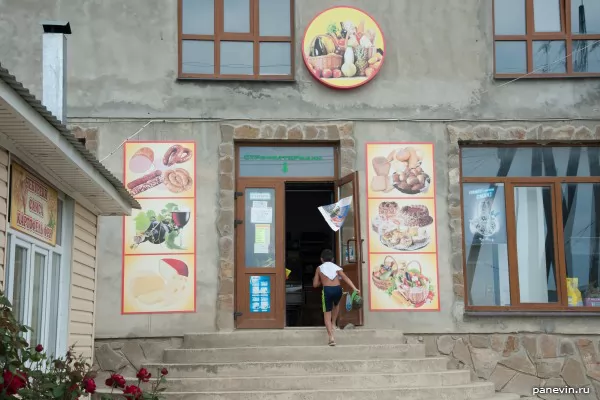 Entrance in food shop with a mysterious inscription over a door: «build goods».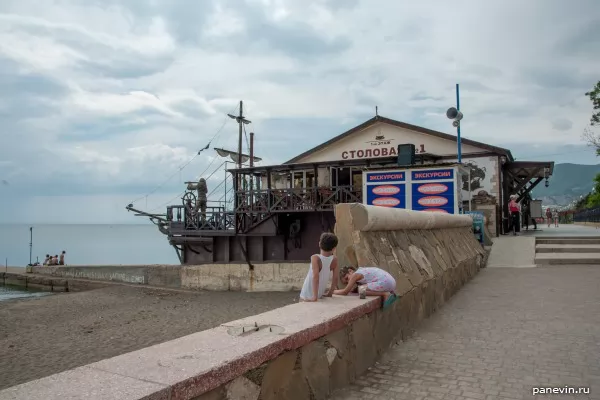 Near quay has unexpectedly turned up a dining room with low prices and smart view of the sea.



Over a dining room — piracy cafe.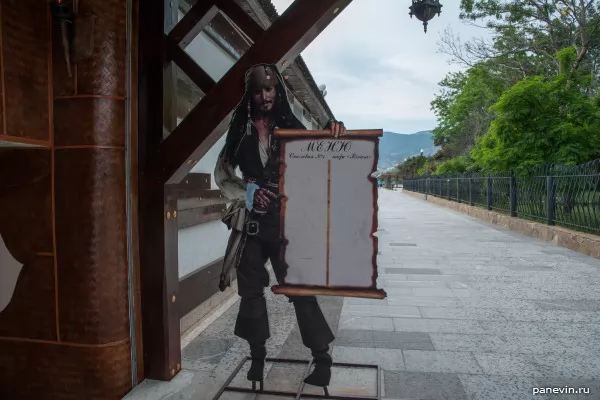 Johnny Depp. Suddenly.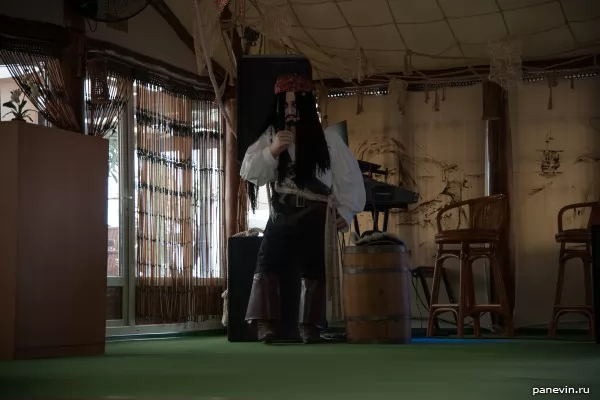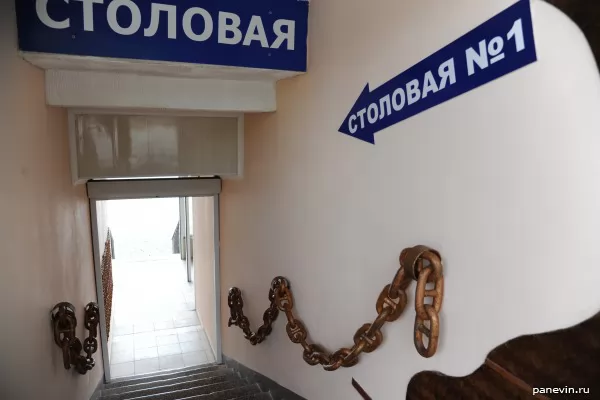 Ladder in dining room, it is simple and with taste a handrail is made of anchor chains.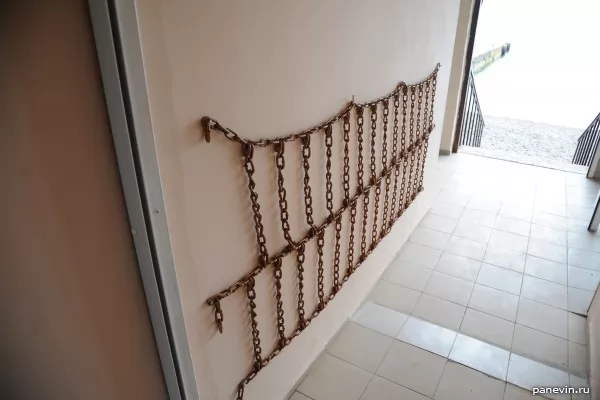 Bit senseless composition, but looks not bad.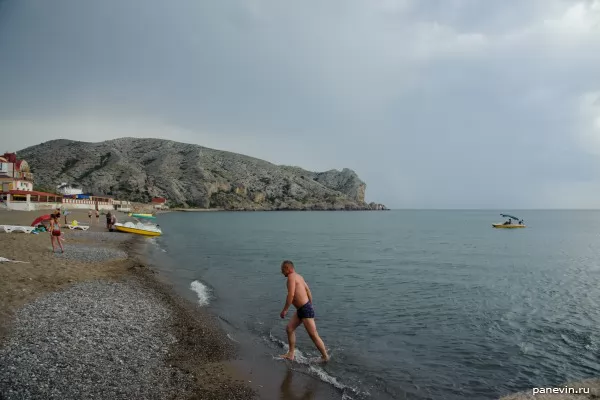 On the first of June water was cold, tourists more few.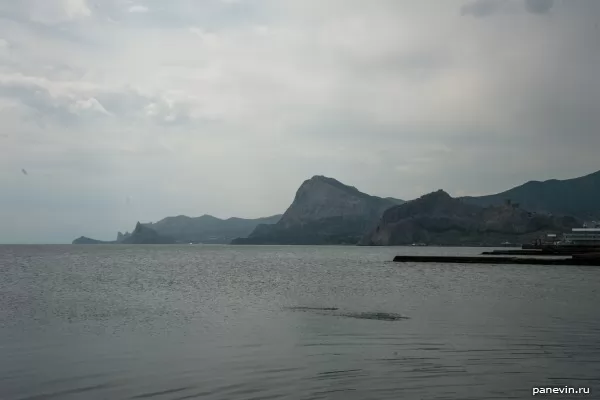 Weather this day somehow not strongly pleased by the sun. Fortress is looked through badly, but it there is:)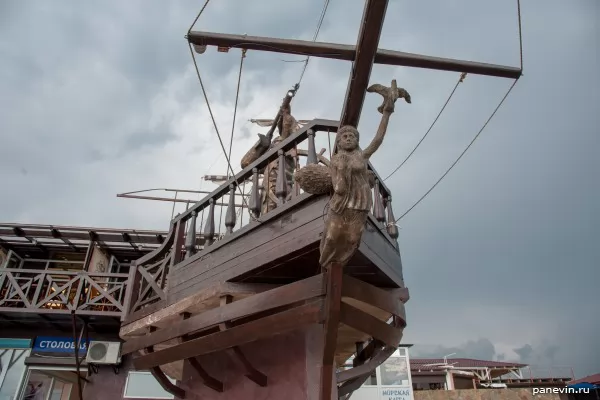 Cafe piracy, and stylisation — like sailing vessel.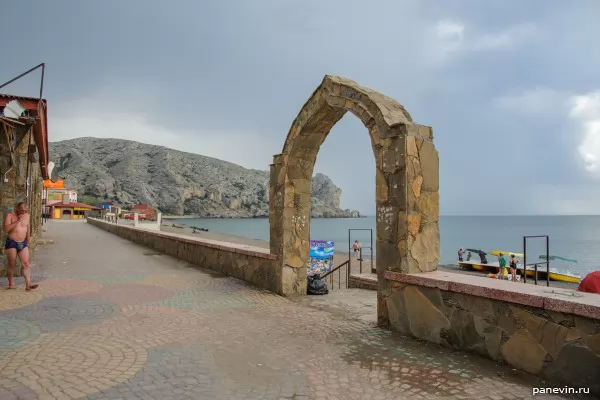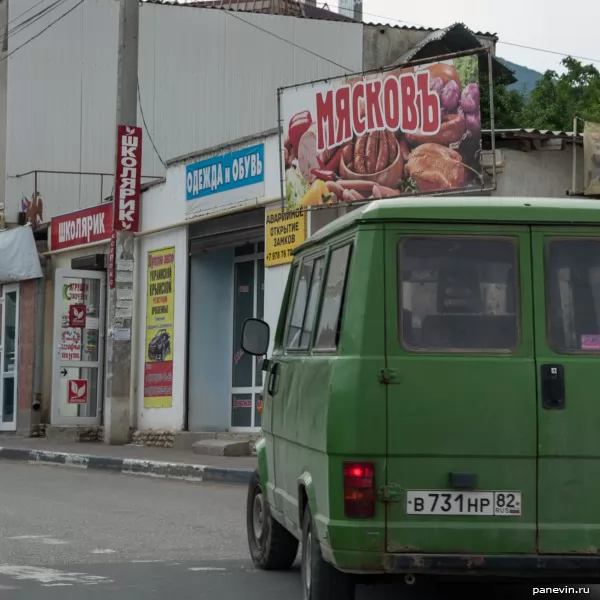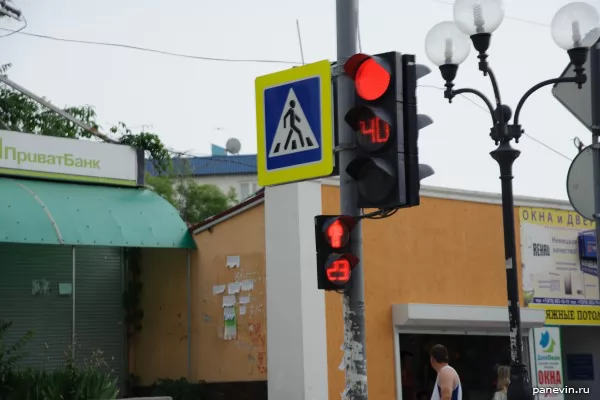 Very abrupt traffic lights.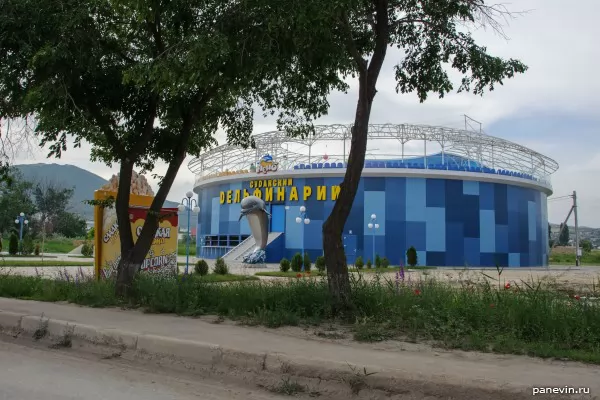 Delphinariums in Crimea came across often, at each city. So, having a rest with children will where descend.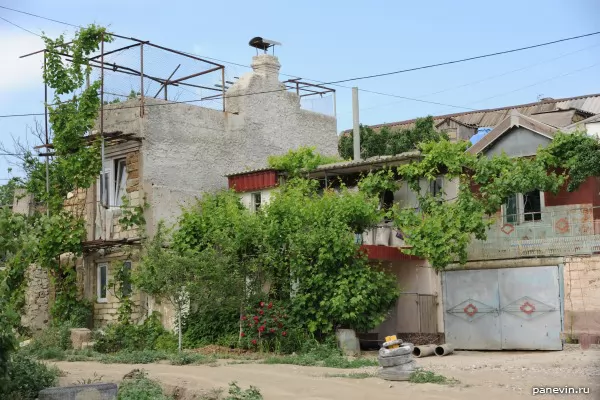 Absolutely futuristic building, miracles.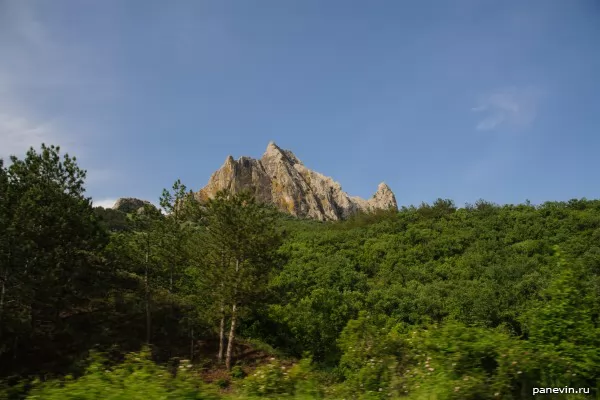 Picturesque rocky tooth towering on forest. Though the sun has started to look through! Photo is hardly more cheerful.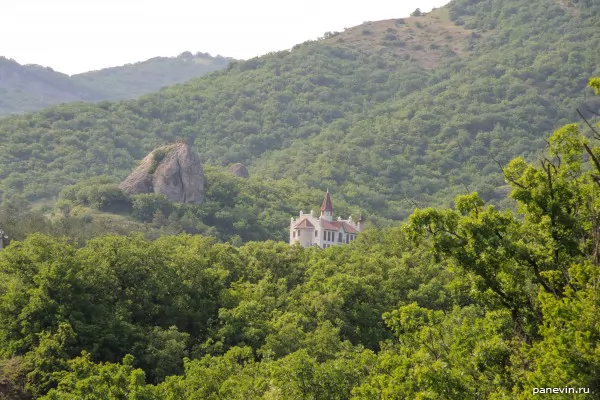 In the distance, in forest, was sheltered neo-Gothic hotel.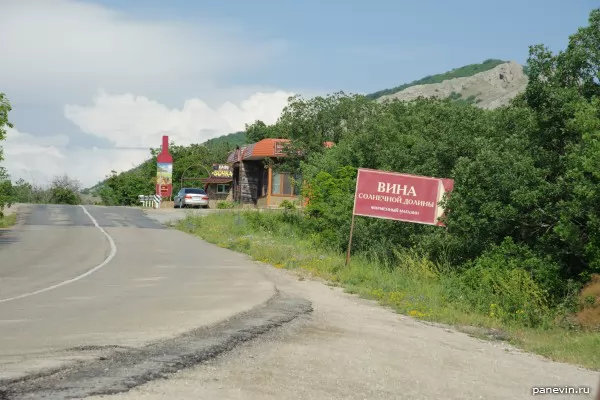 And the stop has been planned for the sake of casually turned up firm shop «Wines of the Solar Valley».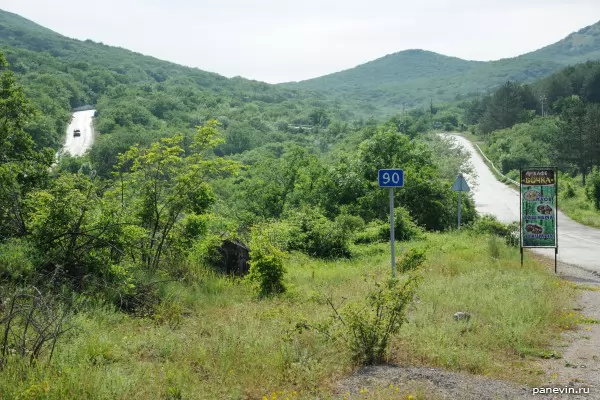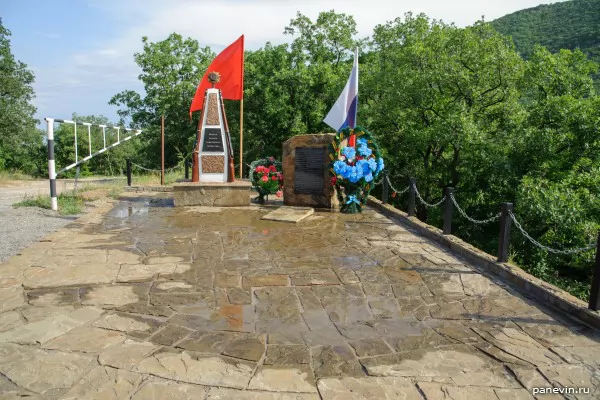 Near to a little shop was found out tremendous appeal a modest monument to warriors of the Sudaksky landing.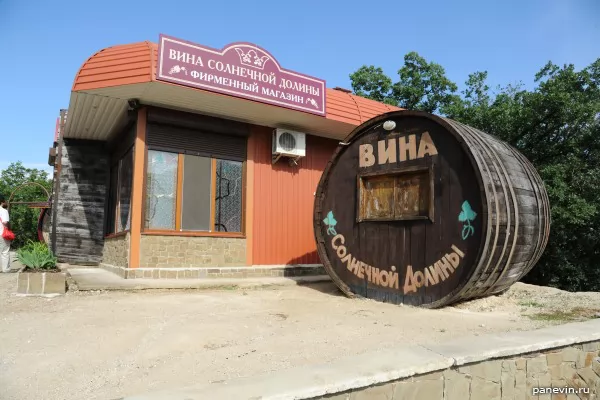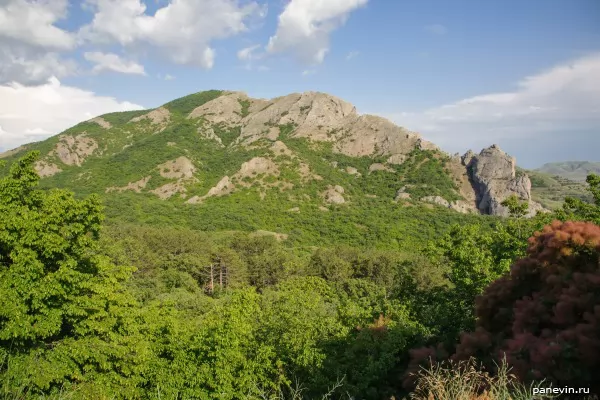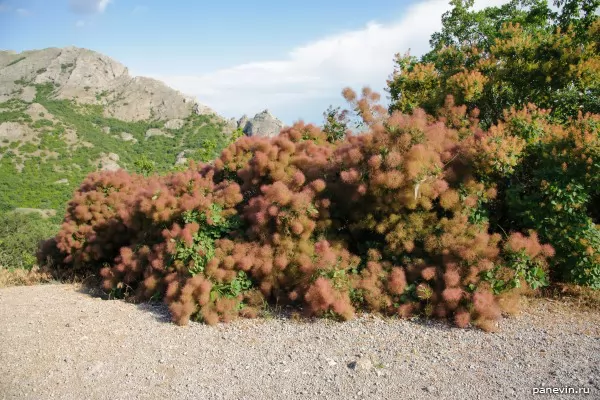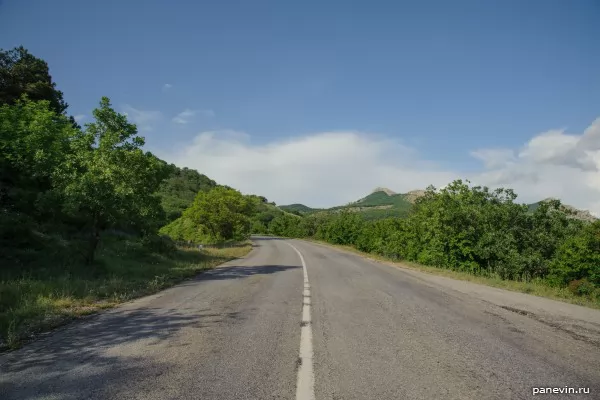 Roads from Feodosia to Sudak have appeared excellent (better than from Kerch to Feodosia — hole on a hole).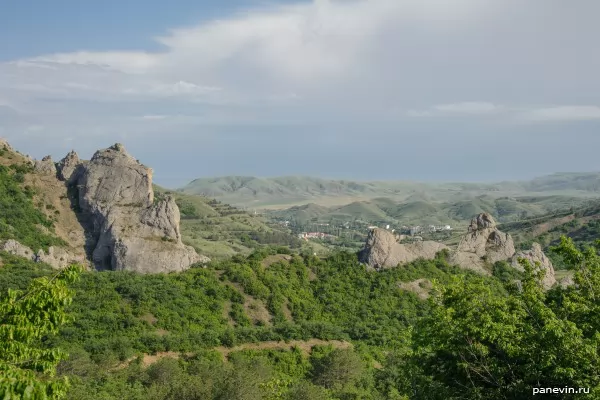 One of these rocks is hardly closer. The platform in a rock as though arises there to put tent. Views therefrom should be smart.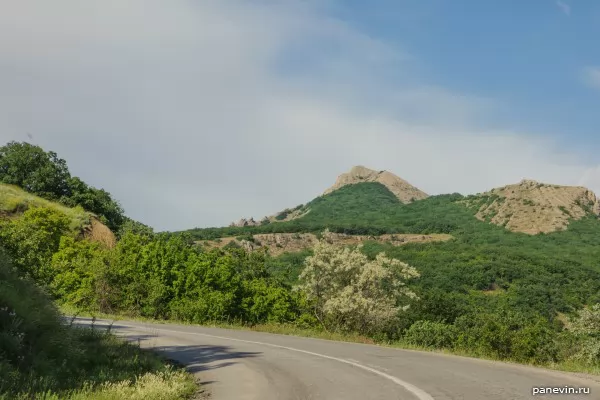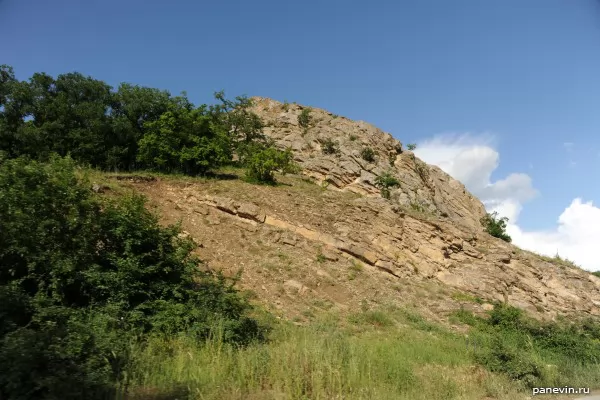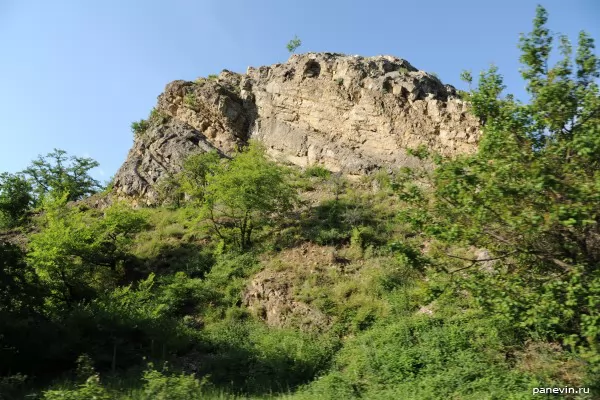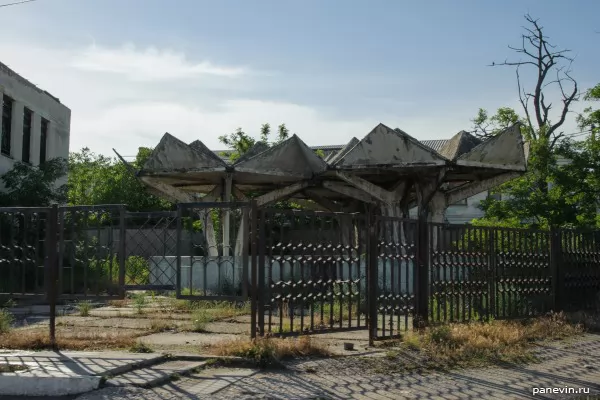 Has casually stumbled about unreal constructivist umbrellas.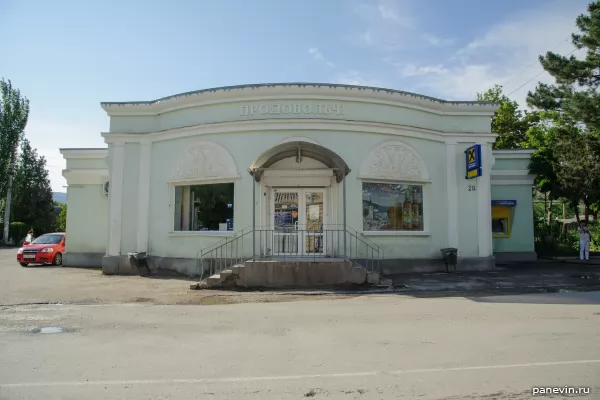 Pleasant food shop, beauty.



Weaved (!) signboard! Never such saw.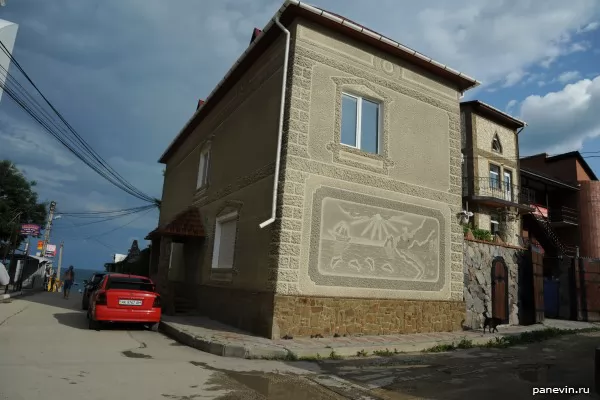 Last point of the cultural program this day became Koktebel. There is especially nothing to look, tasty antiquities are not present. A panel here interesting, yes.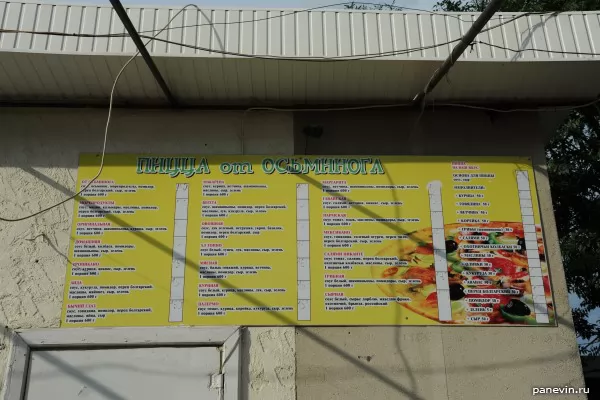 Signboard: «Pizza from octopus (!)»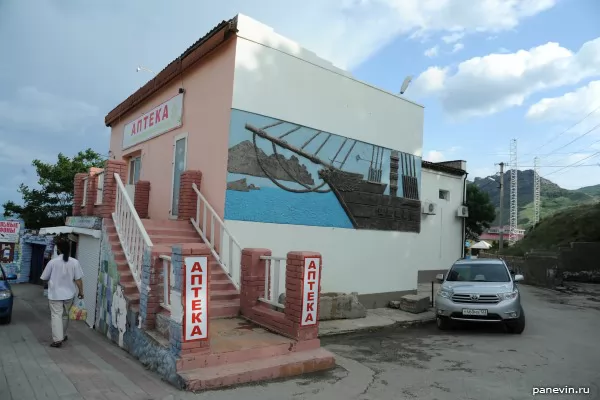 One more attractive panel on absolutely ugly house.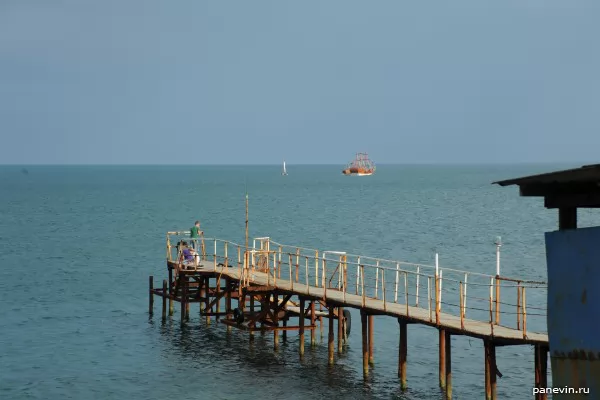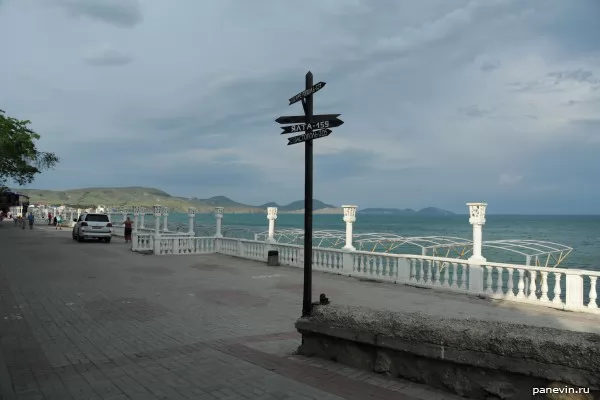 As in all Crimean coastal cities, quay — city centre and the purest, accurate and arranged well place.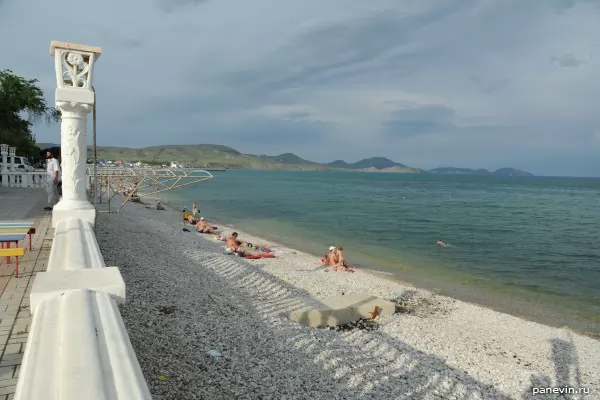 Beach in Koktebel not sandy, and with a pebble.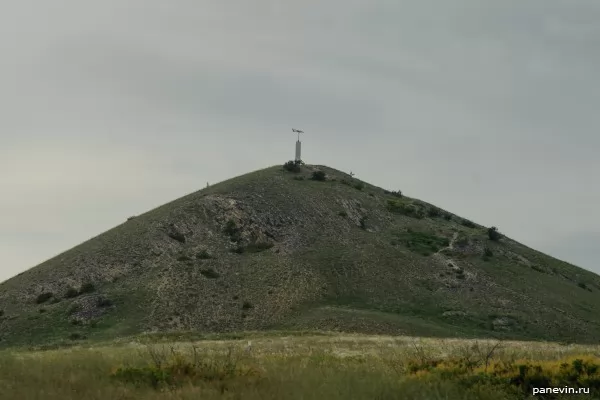 Monument to glider pilots. On Klementyev's grief, near Koktebel, the copy of glider А-13 is established. The first gliders were tested here. Co-ordinates: 44°59'58 "N 35°16'15" E.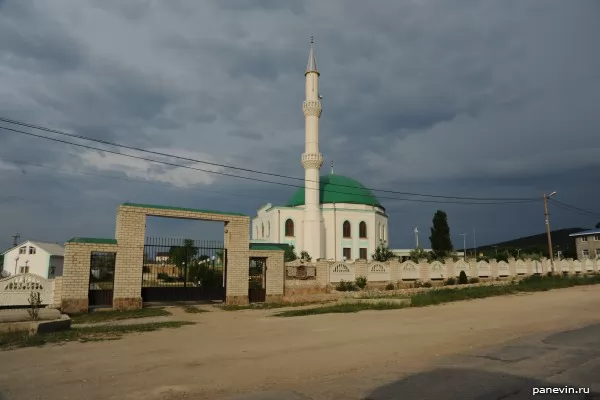 To be continue.
Share:
Themes:
Crimea
35
nature
16
photos
417
Sudak
3
travel
286
Ticket sales through JetRadar.com service without commissions and markups.
←
Blog
krim_sudak_koktebel_priroda
blog