Winter palace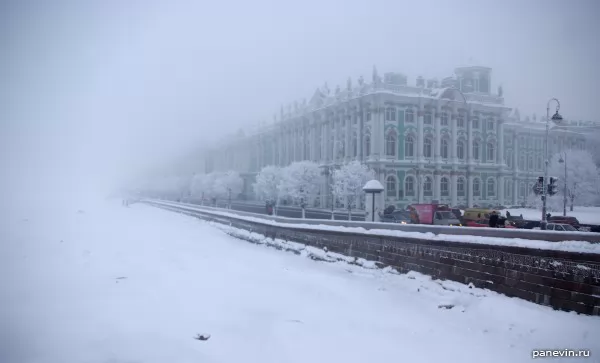 10.01.2010 15:10
Winter palace and Palace quay in all beauty :) «Is Peter, the child» ©
code to blog:
Share:
Ticket sales through JetRadar.com service without commissions and markups.
Palace embankment
— the first on creation time. It is built up from
Admiralties
to the Post court yard (the Marble palace settling down on a place) by the end
1730
th Building of granite embankment — by extent of 1,6 km instead of the wooden
... →
winter
Winter photo, white snow and frost. Winter in Russia!
Winter (palace)
In
1732
—
1735
years architect F.-B.Rastrelli has constructed an imperial palace, having reconstructed private residences of Petrovsky time existing here. This construction is completely reconstructed by it in
1754
... →
Winter Palace
Residence of Russian emperors, the Winter palace. The building is designed by the architect
Rastrellii
in Baroque style. Harmoniously enters into ensemble
Palace Square
, being the most magnificent and its key construction.
zimniy_dvorets
photo