Belltower of a cathedral of Peter and Pavel and Botnyj the house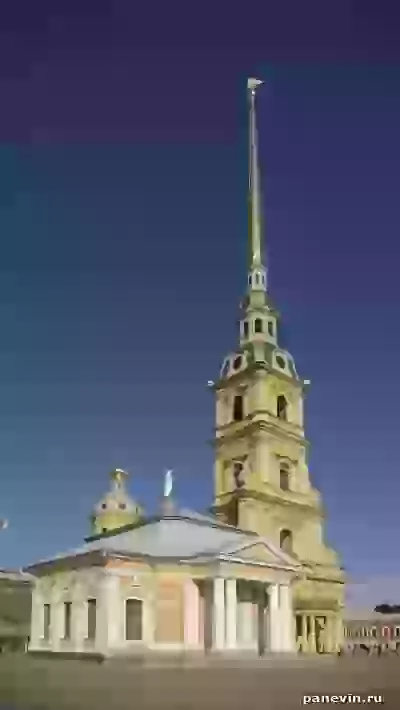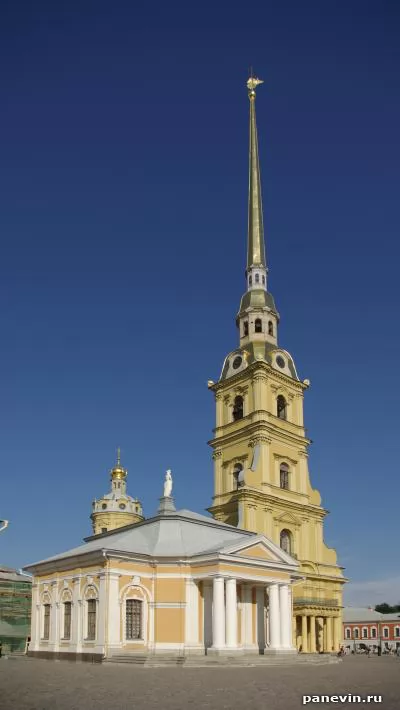 04.07.2008 19:18
In territory Peter and Paul Fortress. A belltower Peter and Pavel`s cathedral and Botnyj the house.


code to blog:
Share:
photo
near Churches and cathedrals
Ticket sales through JetRadar.com service without commissions and markups.
baroque
Baroque architecture on a photo.
Botnyj the house
Small building between
Peter and Pavel`s cathedral
and the Mint. It is built for storage boat Peter I (nowadays is in the Naval museum). The major monument marking a boundary of transition of Russian architecture from Baroque style to classicism. Costs on figured on an outline in respect of a three-stage
... →
classicism
Classicism architecture and sculptures on a photo.
Peter and Paul Fortress
From it originates a city, and a name to Northern capital too is given originally to a fortress St.-Petersburg. Date of the basis of a fortress considers on May, 27th
1703
year, and this day the
City Day
is marked. It today even in official publications:
... →
Petropavlovka
After defeat of the Swedish fortress the Nienschanz built at a confluence in
Neva
the rivers of Okhta (opposite to that place where Smolny is nowadays located),
Peter I
on May, 16th
1703
has put a new fortress more close to the sea,
... →
petropavlovka_i_botniy_dom
photo