Palace quay, the Winter palace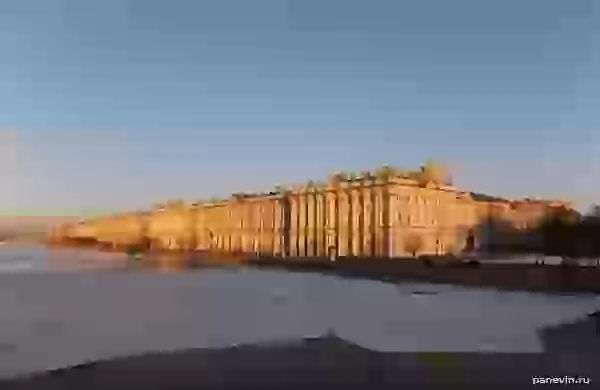 10.03.2013 19:20
View Winter palace and Palace quay with Palace bridge in the light of the sunset sun. The kind standard to a banality, is still variants: first and two.
code to blog:
Share:
Ticket sales through JetRadar.com service without commissions and markups.
Basic waterway
St.-Petersburg
. On its coast
Peter I
has put one of the most beautiful cities of the world.
Neva
— the river unique: in spite of the fact that it short enough, by quantity of moved water enters into ten the largest rivers of a planet. It is navigable on all
... →
Palace embankment
— the first on creation time. It is built up from
Admiralties
to the Post court yard (the Marble palace settling down on a place) by the end
1730
th Building of granite embankment — by extent of 1,6 km instead of the wooden
... →
Winter Palace
Residence of Russian emperors, the Winter palace. The building is designed by the architect
Rastrellii
in Baroque style. Harmoniously enters into ensemble
Palace Square
, being the most magnificent and its key construction.
dvortsovaya_naberezhnaya_zimniy_dvorets
photo