Spring Pavlovsk
14
photo
with description
01.05.2020 12:22
01.05.2020 12:22
Andrey Panevin


Fountain of Pavlovsky Musical Station
All that remains of the Pavlovsky Musical Station.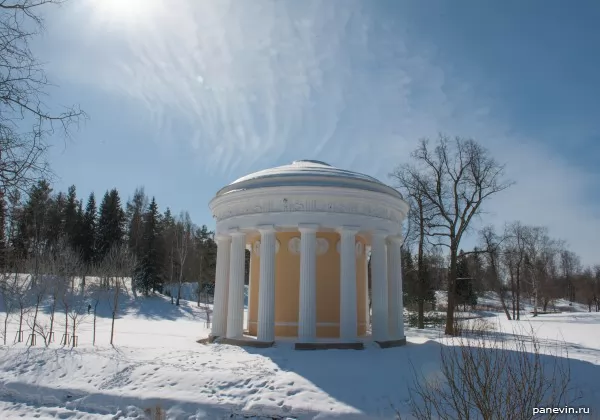 The Temple of Friendship is a pleasant classicist pavilion built by Charles Cameron. A reciprocal gift from Pavel Petrovich and Maria Feodorovna to Catherine II, in gratitude for the Pavlovian lands.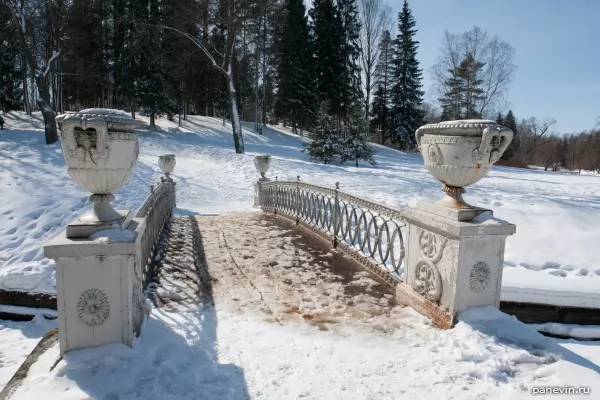 Cast-iron bridge across the Slavyanka. A creation by Carl Rossi, a nice little bridge with interesting trellises and vases. Friendship Temple built in 1780-1782. Perhaps the most remarkable building of the Pavlovsk Park. Inside the Temple there is a statue of the goddess of wisdom Minerva, which bears a resemblance to the Empress Maria Feodorovna, and the inscription above the entrance reads: "Love, respect and gratitude dedicated."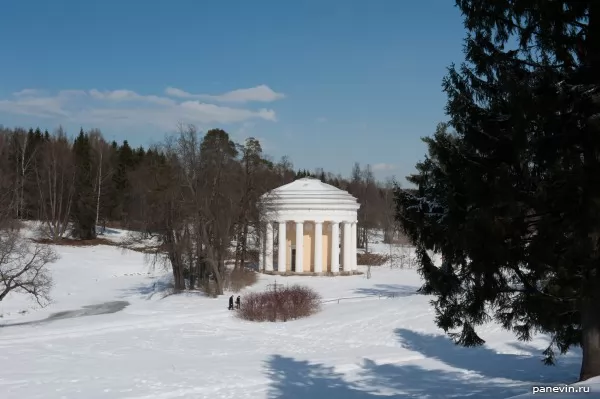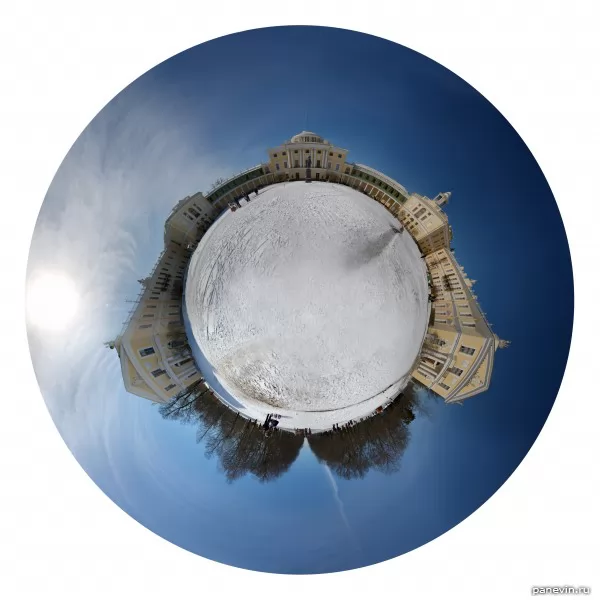 Panorama of the Pavlovsk Palace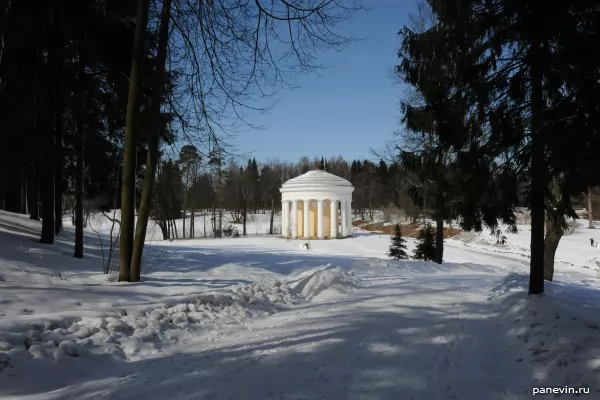 Temple of Friendship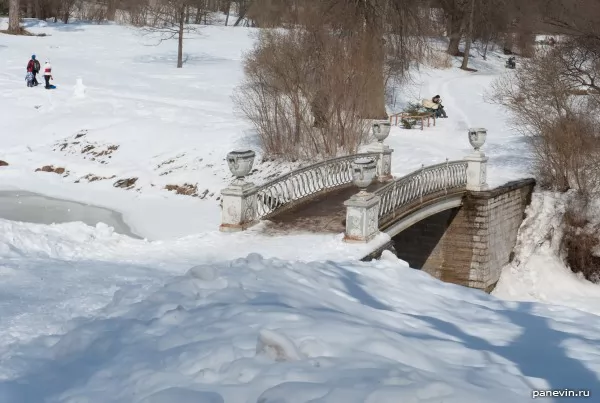 Cast-iron bridge
, 1823, architect K.I. Rossi. The cast-iron bridge across the Slavyanka is one of the most beautiful in the park. Cast at the Alexandrovsky iron foundry in Petrozavodsk, it looks light, almost weightless, especially in contrast to the stone foundations on which it rests.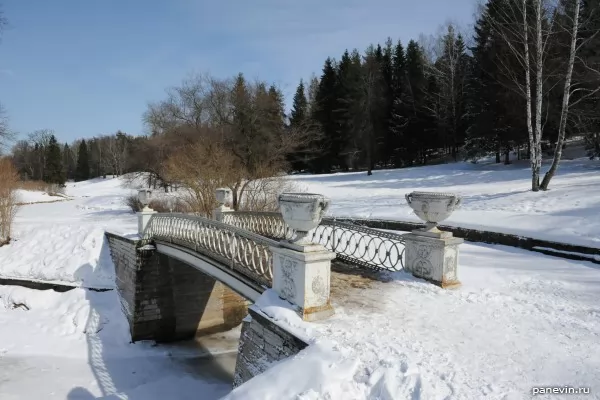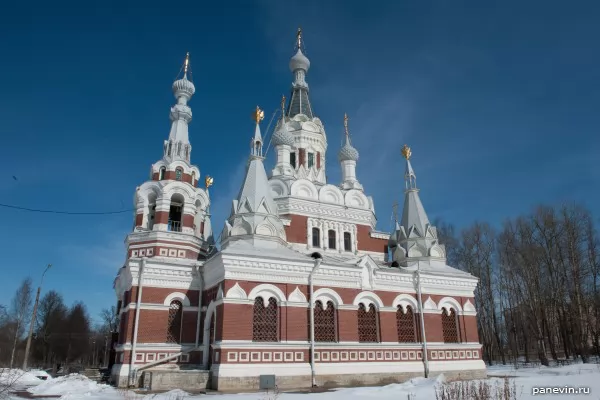 Cathedral of St. Nicholas the Wonderworker in memory of Emperor Paul I ; Pavlovsk, Artilleriyskaya street, 2. Nice church of the early XX century in the neo-Russian style. Sculpture and ruins near the Cathedral of St. Nicholas in the memory of Emperor Paul I of.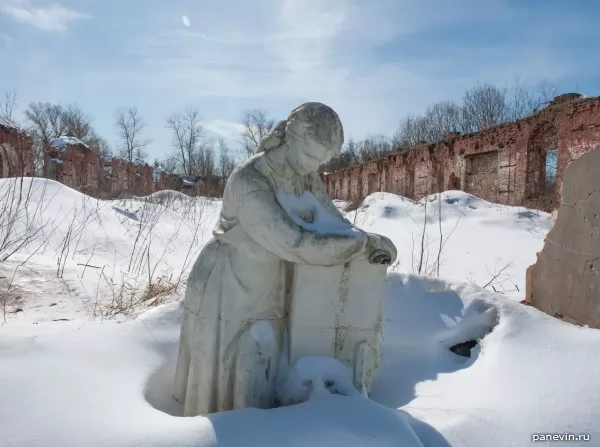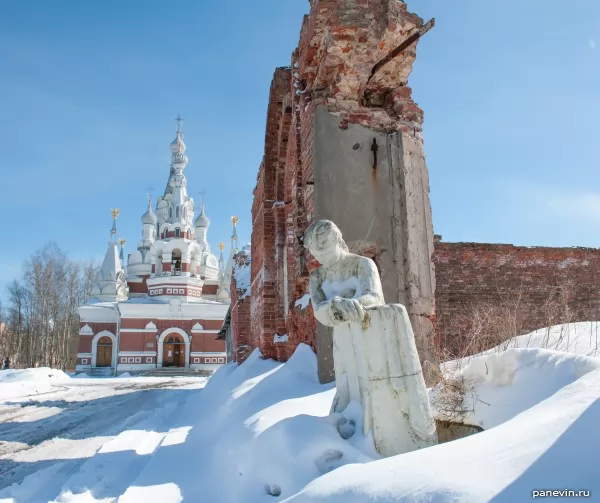 The ruins, as I understand it, are the barracks of the 5th Battery of the Guards Horse-Artillery Brigade.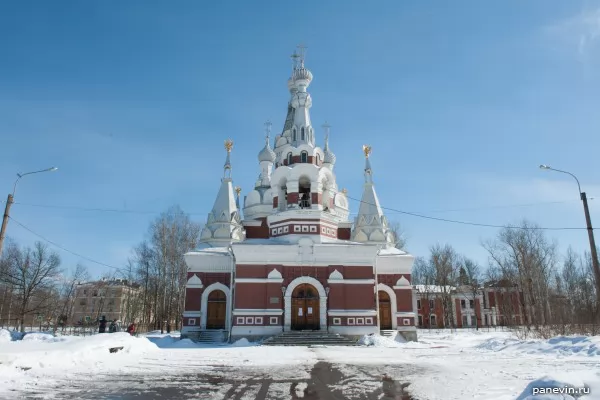 Cathedral of st. Nicholas the Wonderworker in memory of Emperor Paul I. The project of the temple was carried out by the architect A. I. von Gauguin with the participation of the engineer V. L. Hoffmann. On March 11, 1900, the project was approved by the Grand Duke Konstantin Konstantinovich (the owner of Pavlovsk), and on June 18, the foundation of the church took place not far from the old wooden one. The church was built in memory of the late Emperor Paul I and Empress Maria Feodorovna and was consecrated on August 15, 1902 by Protopresbyter of the military clergy Alexander Zhelobovsky.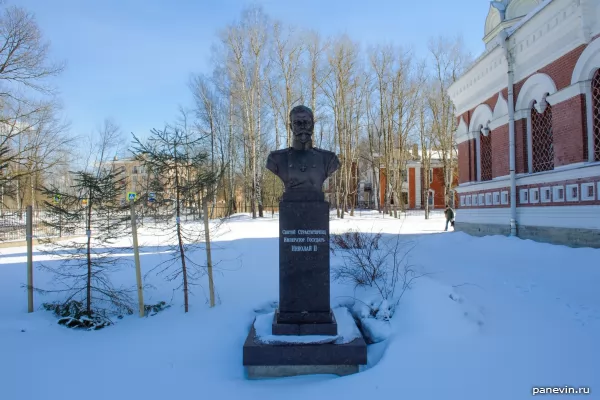 Bust of Nicholas II . Opened November 20, 2011 . Sculptor - Sergei Yurievich Alipov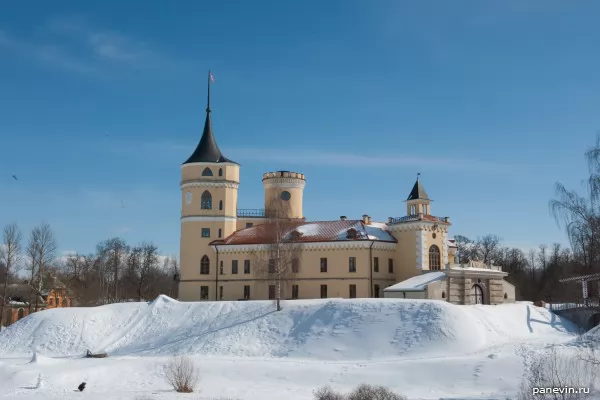 Castle "Bip" ("Mariental")
The castle of the late 18th century, similar to the medieval ones, was the creation of the architect Vincenzo Brenna (built in 1795 - 1797 ). Paul I decided to fulfill his old dream and build a real military fortress instead of the modest house of Marienthal, and this is how this castle appeared on the site of the former Swedish fortress. During the Second World War, it was completely destroyed by fire, only the walls remained. The Bip Castle has been restored today, at the beginning of the 21st century. It is used as an "informal" meeting place for high-ranking officials of the city.


Share:
Themes:
Pavlovsk
2
photos
417
spring
5
Ticket sales through JetRadar.com service without commissions and markups.
←
Blog
vesenniy_pavlovsk
blog