Summer garden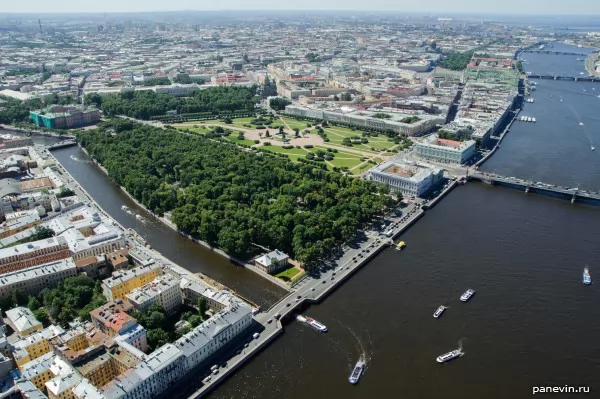 11.07.2014 12:44
Picture towards a gulf, Summer garden and Mars field. The Engineering Castle in woods Is a pity .
code to blog:
Share:
Ticket sales through JetRadar.com service without commissions and markups.
Mars field
— the basic kernel of grandiose ensemble of the areas — and the gardens connected by streets and quays in uniform system with city centre.
Mars field
was no time fenny bog from which small rivers Mja (
Moyka
) and Krivushi (
Griboedov`s
... →
parks
Parks and gardens on a photo.
Summer garden
In
1703
here is constructed Peter I first wooden summer small house. Later (
1710
) Peter`s stone palace and other constructions ­(a grotto, a greenhouse, gallery) are constructed­. To
1720
th the
... →
letniy_sad
photo