Dome of the Kazan cathedral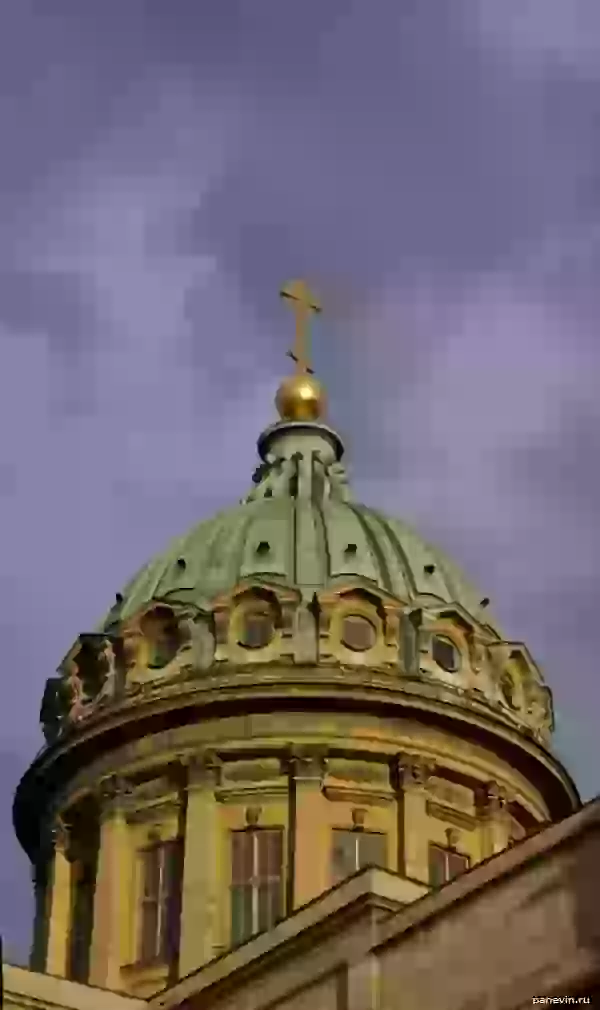 27.05.2009 20:23
Dome Kazan cathedral against the dark blue sky.
code to blog:
Share:
photo
near Churches and cathedrals
Ticket sales through JetRadar.com service without commissions and markups.
classicism
Classicism architecture and sculptures on a photo.
crosses
graphically simple element, is since ancient times used by people. It and a religious symbol, in each religion bearing sense, and an element of decor of architecture, and mathematical a sign. The cross has for ever entered into art, writing, symbolics (whether it be religion, a policy or military craft).
Kazan cathedral
Kazan (Kazan) cathedral, from the moment of the basis, was Patriotic war pantheon
1812
year. Not casually to it near a cathedral from the party
Nevsky prospect
there are sculptures of commanders: M.I.Kutuzov and M.B.Barclay de Tolli. Here field marshal
... →
kupol_kazanskogo_sobora
photo