Monument to a destroyer «Guarding»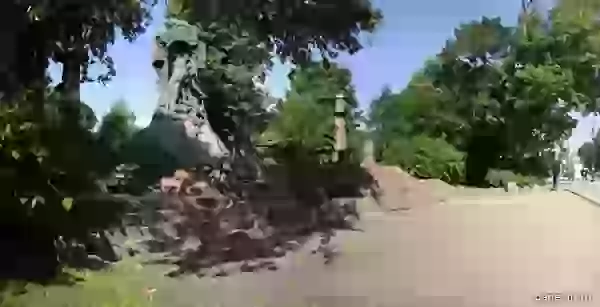 21.08.2009 11:01
Original: 7059х3612 points. A panoramic view from seven shots.
code to blog:
Share:
photo
near St.-Petersburg
Ticket sales through JetRadar.com service without commissions and markups.
Station of the Petersburg underground,
opened
in
1963
year, for two years after start of the second line.
Gorkovskaya is in south of the Petrograd side; the nearest objects are:
Peter
... →
monument to destroyer «Stereguschy»
One of few monuments of Russian-Japanese war. Basically put chapels, and war has been lost also monuments to those battles very little. The legend is that that combating with a surpassing squadron of the opponent, the crew of destroyer «Stereguschy» has made decision to open valves and to flood a torpedo boat.
history was a little other. Two Russian
... →
monuments
St.-Petersburg
on an extent of two centuries from the moment of the basis was capital of the Russian empire, was its cultural, political centre. Monuments, sculptures and obelisks are dispersed on all city, concentrating, certainly, in the centre
Petersburg
. Separately: only
Petersburg
... →
Petrograd side
Initial name of the largest island in delta
Neva
was Birch. Nowadays this general name for several islands. Under protection of two fortresses —
Kronverk
and
St.-Petersburg
— began to lodge the first townsmen. After construction
... →
pamyatnik_esmintsu__steregushiy
photo