Church of the Holy Great Martyr Demetrius Solunsky
6
photo
with description
01.03.2020 10:59
01.03.2020 10:59
Andrey Panevin

In St. Petersburg in Kolomyagi there is a wooden pre-revolutionary church of Dmitry Solunsky, unique for the city.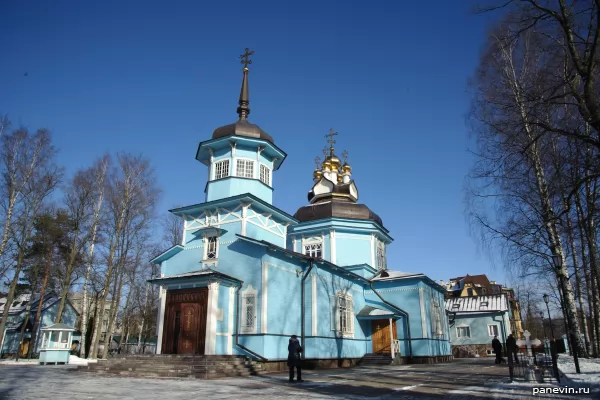 Church of the Holy Great Martyr Demetrius Solunsky - a wooden church of the early XX century.

The history of the church of St. Dmitry Solunsky begins in 1899, when Metropolitan Anthony of St. Petersburg and Ladoga (Vadkovsky) blessed the residents of Kolomyag to arrange a collection of donations for the conversion of the Alexander Nevsky chapel into a church. The architect Alexander Vseslavin donated the project of a one-story wooden church, and also promised to oversee the construction from the first to the last stage. Money for the construction of the temple was collected by residents of the village of Kolomyagi and numerous summer residents living in this country area.

In 1905 - 1906, this wooden church was built on Glass Hill. On July 9, 1906, the solemn rite of consecration of the church with the procession was held.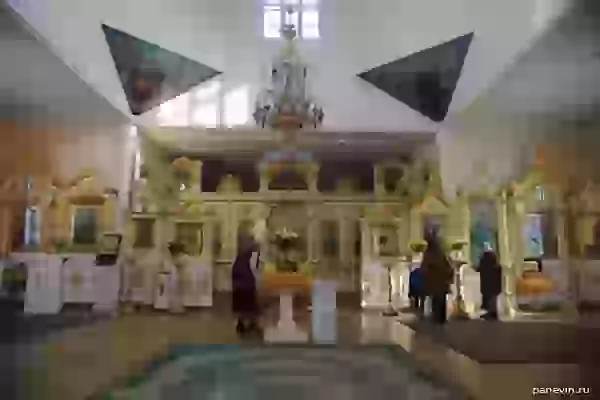 The decoration of the church of the church of St. Demetrius Solunsky.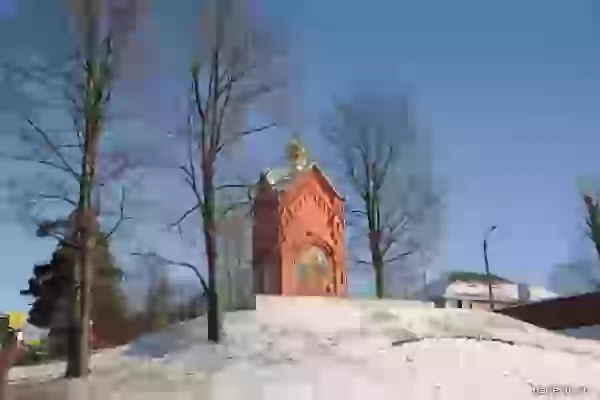 Chapel of the Holy Right Prince Alexander Nevsky in Solunsky Square not far from the church.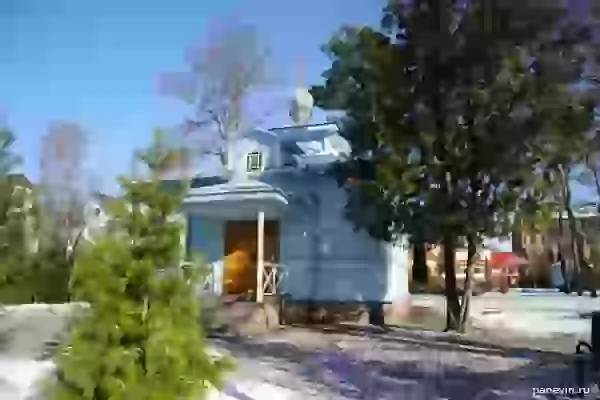 The Church of the Holy Martyr Eugenia is 100 years younger than the Solunsky Church - built in 2001-2002.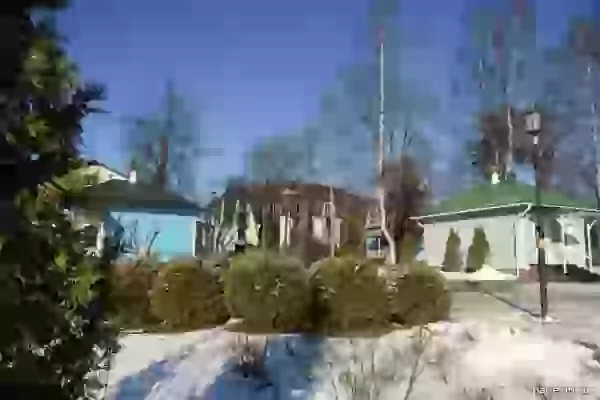 The territory of the church of St. Demetrius Solunsky. On the right is a church shop.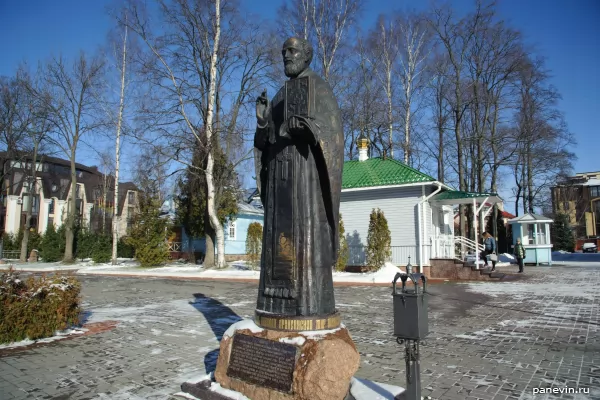 Monument to St. Nicholas the Wonderworker. Initially, a monument to Dmitry Solunsky was supposed.

The entry on the copper board to the left of the entrance reads: "Builder and Treasurer AE Demidov. Architect A. A. Vseslavin "

Surprisingly, in Soviet times the church did not close, bells were banned and bells were seized. During the Great Patriotic War, many wooden houses in Kolomyagi were dismantled for fuel, but the temple was preserved - and, moreover, was not closed even in the most difficult years of the Leningrad blockade.
Address of the Church of Dmitry Solunsky: St. Petersburg 1st Nikitinskaya street, d. No. 1a, on the corner of 1st Nikitinskaya and Migunovskaya streets. Nearest metro stations: Pionerskaya, Udelnaya, Komendantsky prospect.
Share:
Themes:
architecture
31
attractions
134
churches and cathedrals
24
photos
417
St.-Petersburg
119
wooden architecture
13
Ticket sales through JetRadar.com service without commissions and markups.
←
Blog
hram_svyatogo_velikomuchenika_dimitriya
blog