Palace Square, match Russia-Croatia
8
photo
with description
11.07.2018 04:41
11.07.2018 04:41
Andrey Panevin

Before the start of the match Russia-Croatia I rolled on rollers to the center, the blessing of the Republic of Tatarstan prompted and put on Palace Square scene with a screen. Well, as with the screen - someone's TV from the kitchen.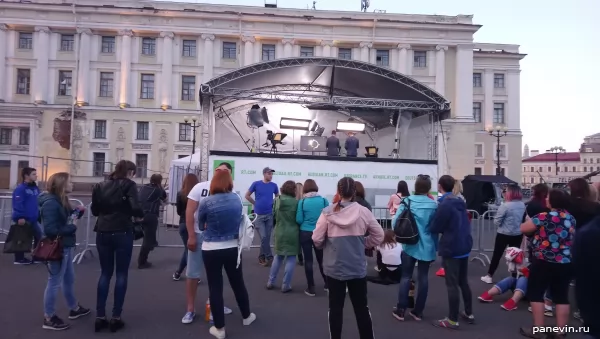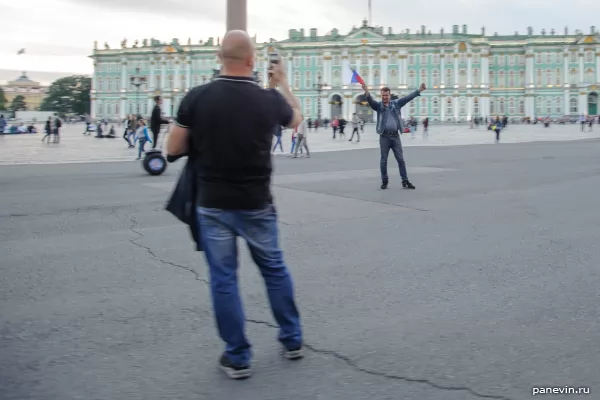 Russian football fans are photographed against the background of the Winter Palace before the start of the match Russia- Croatia.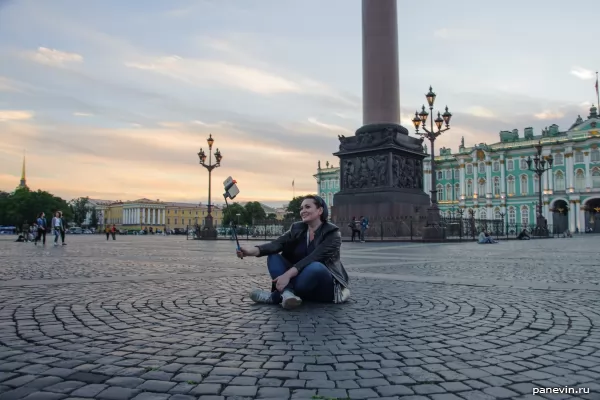 A young lady drinks a selfie amid the Winter Palace. Mundial world championship, and self - holy!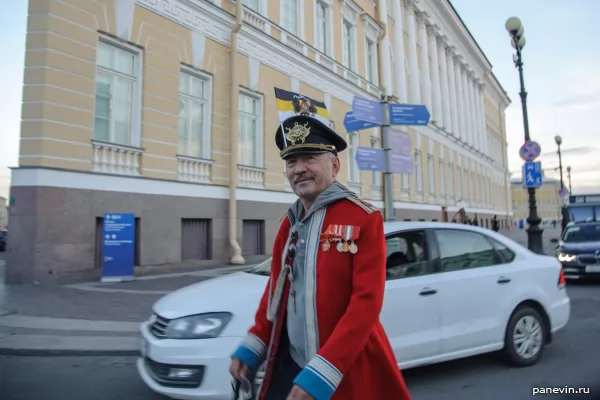 Grandfather in general othog - camisole, cap, imperial flag. Order of either St. Vladimir, or Alexander Nevsky with swords. The fan walked from Palace Square towards the fan zone on Konyushennaya Square.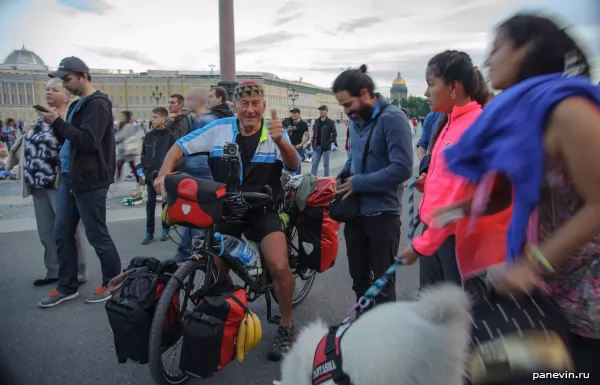 Fuck football fans stubbed ! Alone through a half-ball, they rolled into Russia, and my grandfather rode a 3,000 km bike!
And we all watched the match Russia-Croatia.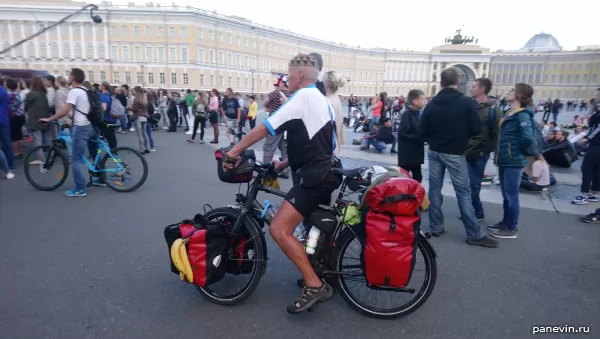 I specifically asked where he was from - really German.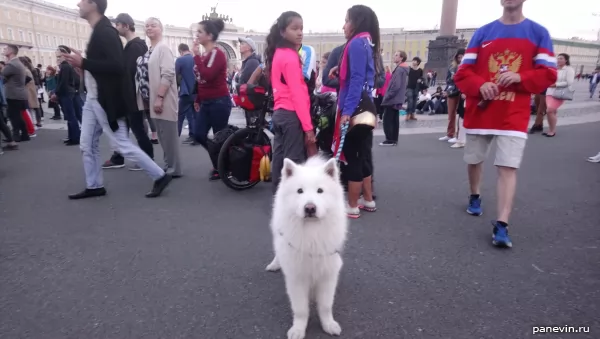 This fluffy doggie of a family from Colombia was a favorite - everyone strove to stroke it, take a picture, feed it. One poddaty man even served sausage.



In the course of the match and so much attention the dog got tired :)

Some fan asks a Colombian in Russian, pointing to the dog: - What kind of breed?
Colombian calls a nickname.
- Nifiga! I did not hear that.

At the end of the match, I charged the Colombians with a tricolor ribbon and went home.
Share:
Themes:
Palace Square
5
people
30
photos
417
sport
4
St.-Petersburg
119
street-life
14
World Cup
3
Ticket sales through JetRadar.com service without commissions and markups.
←
Blog
dvortsovaya_ploshad_match_rossiya-horvatiya
blog