Palace quay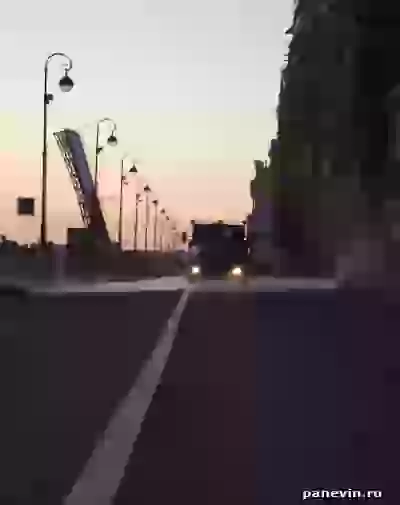 01.06.2008 03:15
Morning washing quay))
the Picture at daybreak on Palace quay.
code to blog:
Share:
photo
near Small cinema in a big city
Ticket sales through JetRadar.com service without commissions and markups.
River embankments on a photo.
Palace embankment
— the first on creation time. It is built up from
Admiralties
to the Post court yard (the Marble palace settling down on a place) by the end
1730
th Building of granite embankment — by extent of 1,6 km instead of the wooden
... →
Troitsky bridge
In
1903
in honour of the city 200 anniversary has opened to year the most beautiful
bridge
— Troitsk (at the time of the Soviet union — Kirov). It was nicknamed by «Tryohfonarnym» because of unique fixtures. This bridge of the Russian-French friendship
... →
.
White nights
Poetical name of the phenomenon of northern widths connected with rotation of the earth and increase of light day in summer months. Apogee is day of a summer solstice on 22nd of June, when night the shortest in a year. In
St.-Petersburg
the phenomenon not on is bright, as behind Polar circle so much, but the word combination
... →
dvortsovaya_naberezhnaya_4
photo