Parade of ice breakers
5
photo
with description
06.05.2014 02:15
06.05.2014 02:15
Andrey Panevin

To discharge notes about a trip on Italy, I hasten to inform: on May, 3-4rd, 2014 in Petersburg have organised «Parade of ice breakers». Well, parade not parade — there have arrived 5 ships, 3 (Captain Zarubin, Mudjug and St.-Petersburg) have been moored at quay of Lieutenant Schmidt, 2 ice breakers at English quay.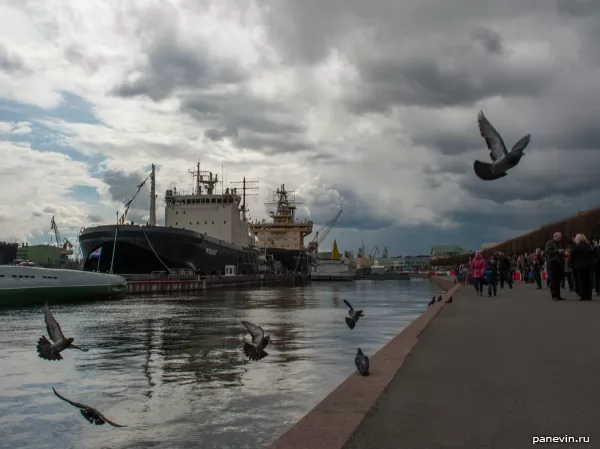 Ice breakers Mudjug and St.-Petersburg.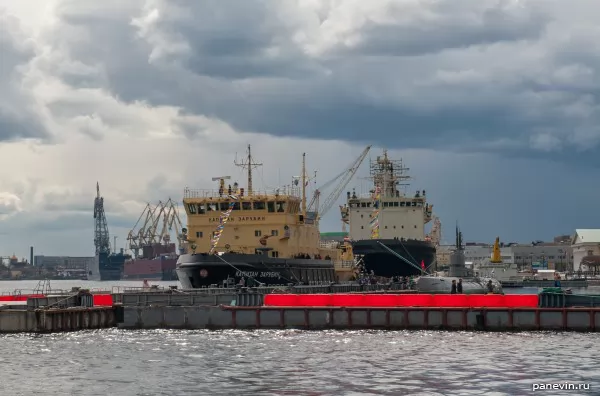 The ice breaker Captain Zarubin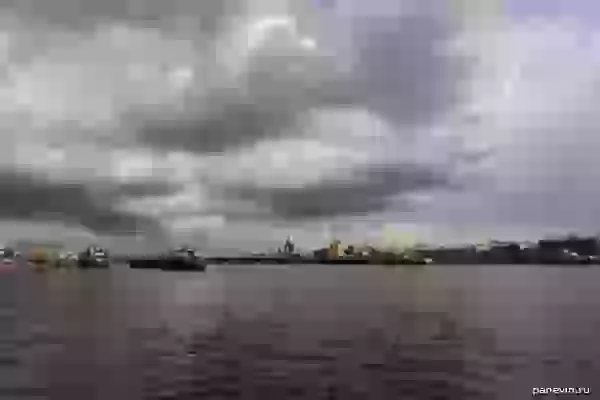 Blagoveshchensky bridge and ice breakers at English quay.

On ice breakers started up, and there were turns at 2-3 o'clock, on an attestation of eyewitnesses. On mass-media there has passed the information that it will be possible to examine ice breaker all anyone.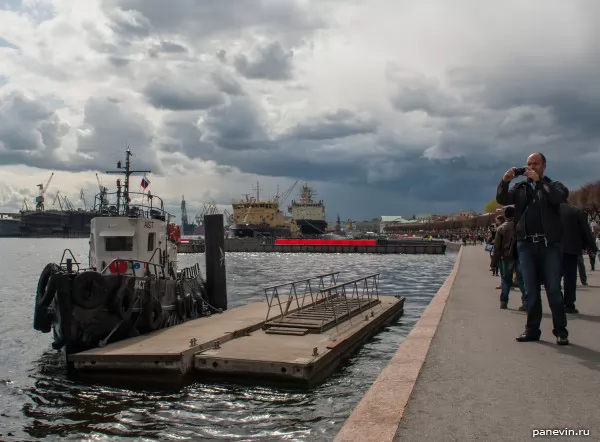 Tow.



Monument to Krusenstern. Photo to a collection. And that how many time happened on this quay, the picture did not find time to make all.
Share:
Themes:
everyday life of St.-Petersburg
5
fleet
11
Neva
10
photos
417
ships
17
St.-Petersburg
119
Ticket sales through JetRadar.com service without commissions and markups.
←
Blog
parad_ledokolov_ili_v_nashu_gavan_
blog