LenReserve Museum
32
photo
with description
30.01.2020 06:27
30.01.2020 06:27
Andrey Panevin

In St. Petersburg there is a unique museum - "LenReserv". A huge collection of blockade times: cars, military equipment, small arms, household items.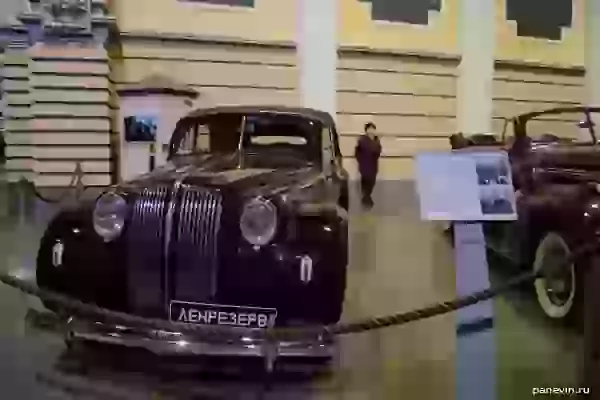 Trophy Opel Admiral (produced from 1932 to 1939).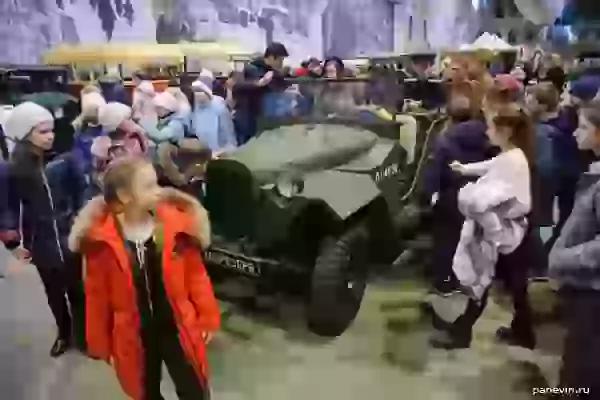 GAZ-64 - all-wheel drive Soviet army SUV with cutouts instead of doors.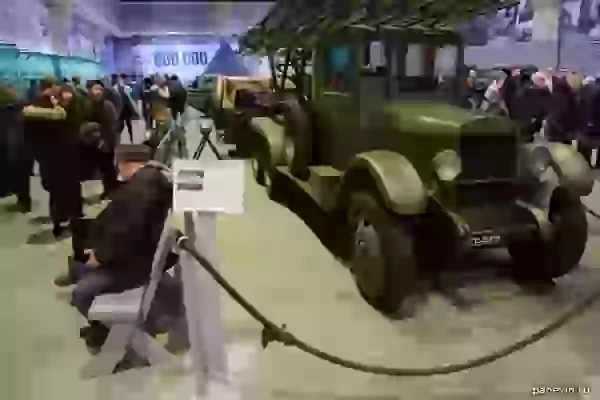 ZiS-6 with MLRS BM-13 ("Katyusha").



English motorcycle BSA M20 with a light machine gun Diagtereva. About 700 such motorcycles were delivered to the USSR under Lend-Lease.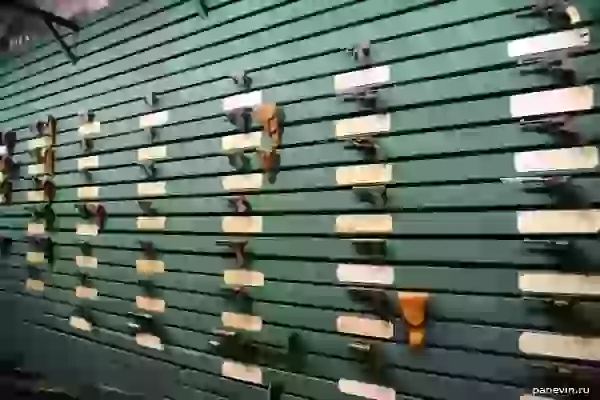 Pistols and revolvers. There are a lot of small arms.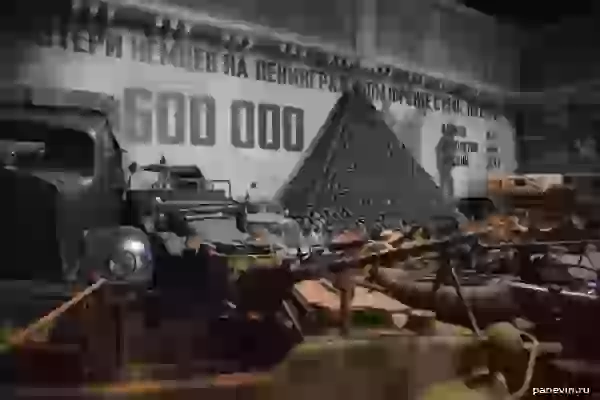 Trophies. The pyramid of German helmets, of course, is impressive.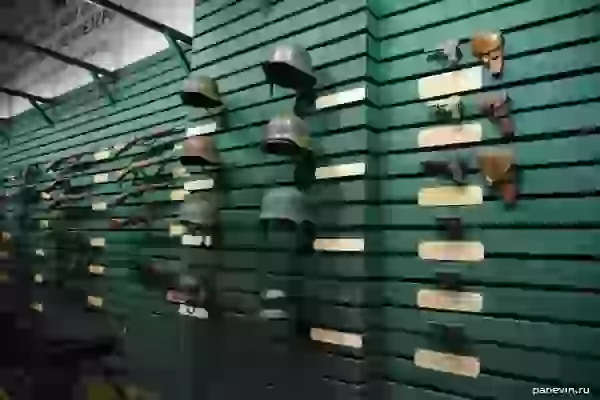 The main options for German helmets.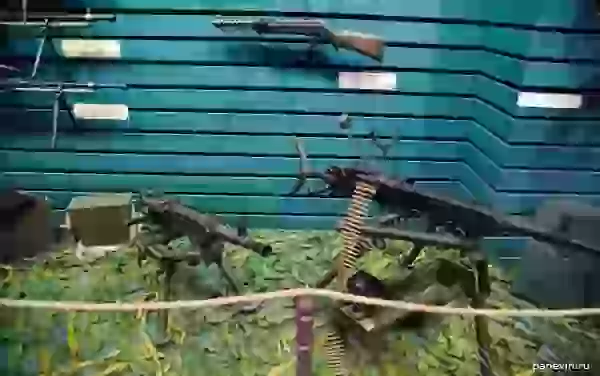 German machine guns MG 37 (t) (on the right in anti-aircraft performance).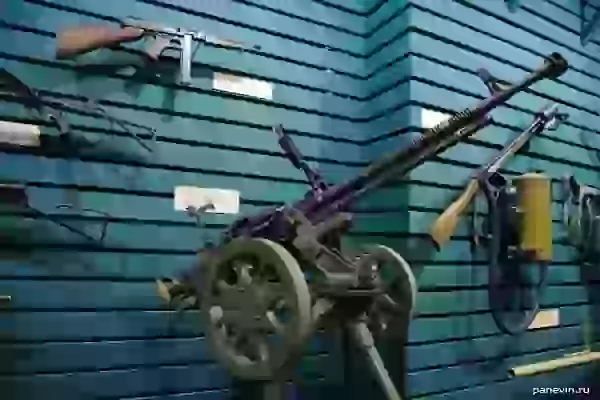 Machine gun Dyagteryov-Shpagin (DShKM - large-caliber, modernized). Anti-aircraft performance.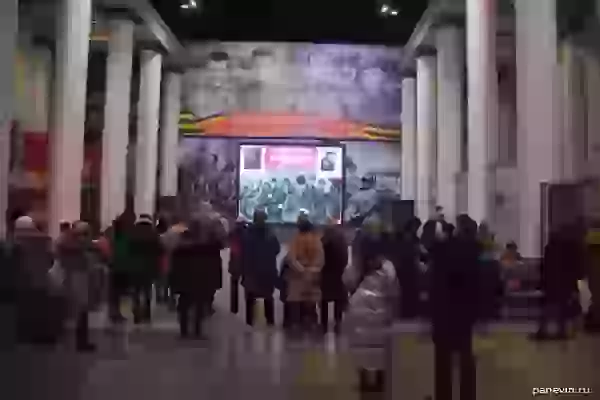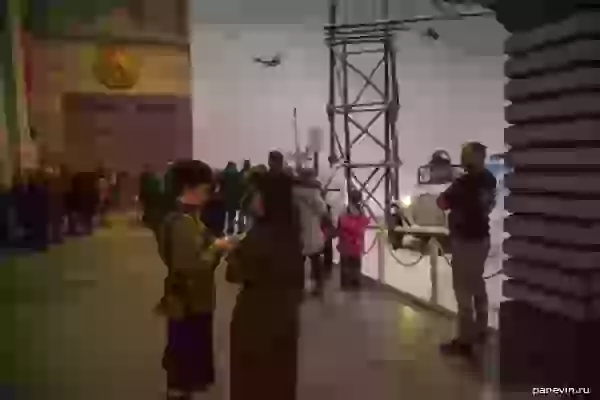 Exposition "Road of Life".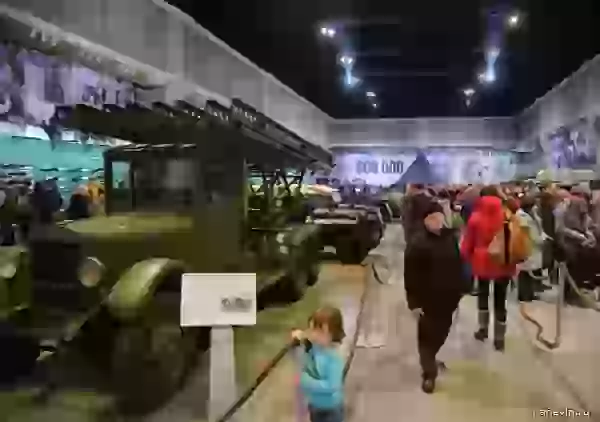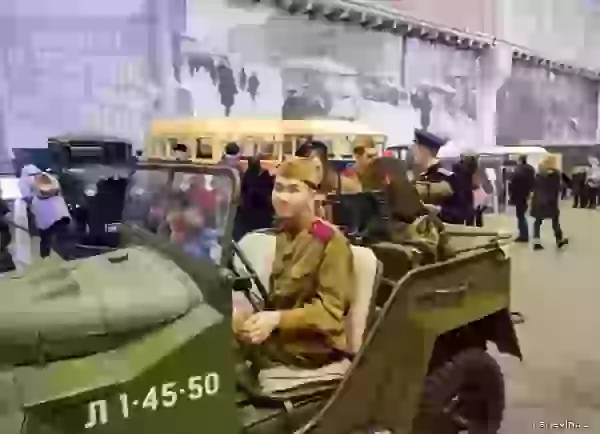 Ivan-Willis (GAZ-64) with a Maxim machine gun.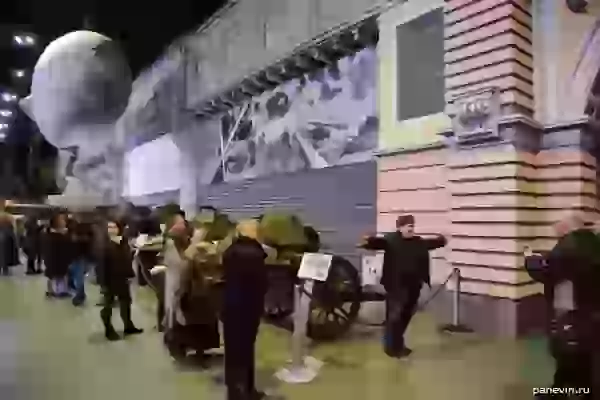 Exhibition of armored vehicles.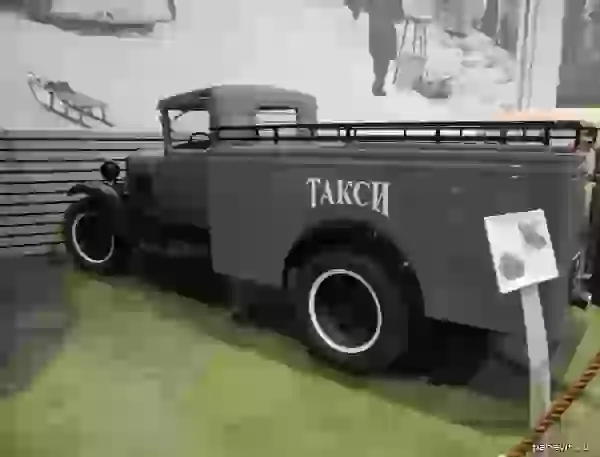 Commodity and passenger taxi based on GAZ-AA.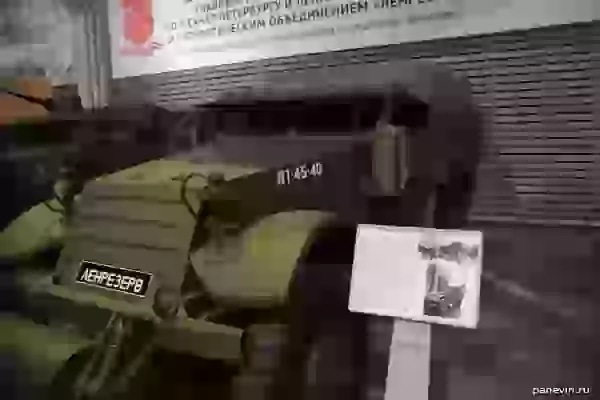 Half-tracked armored personnel carrier International M5.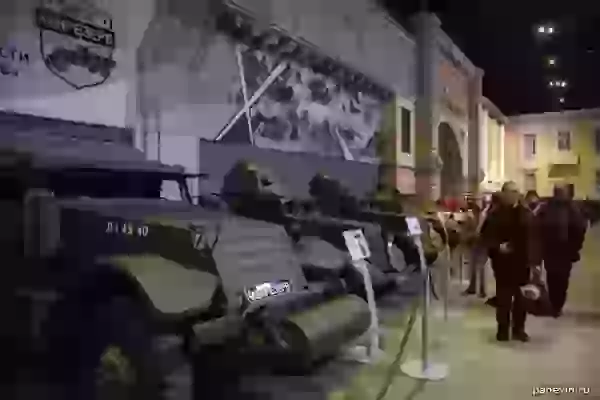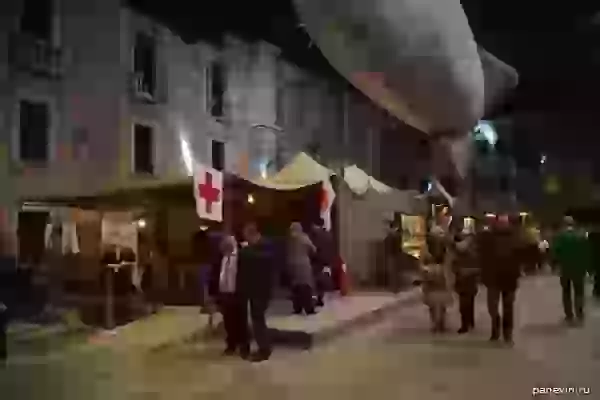 Military field hospital.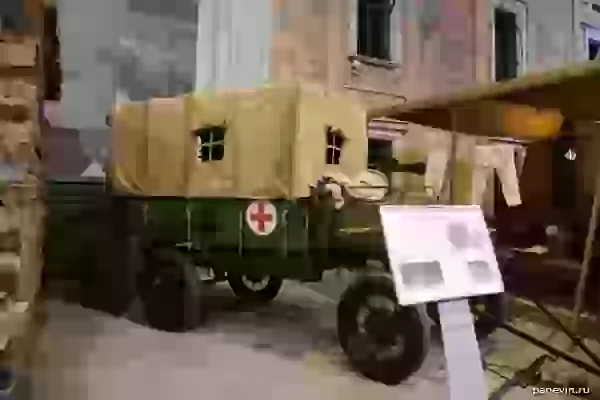 Sanitary Wagon (SP).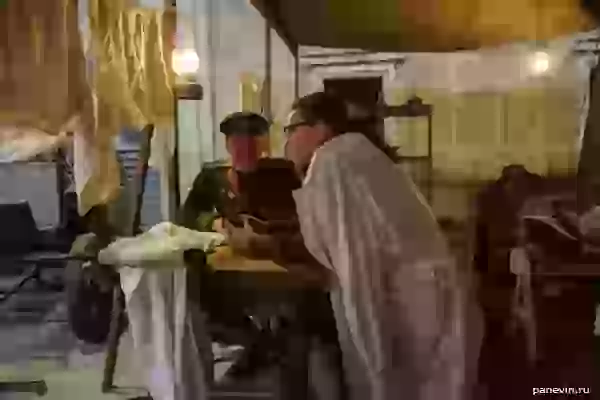 Nurse and guard-captain of the Air Force. There were many different reenactors on this day.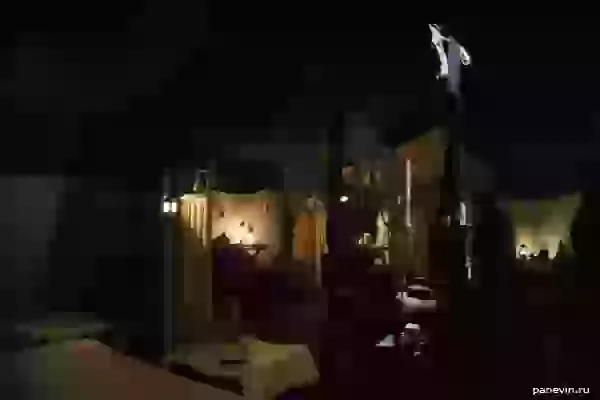 The interior of the hospital.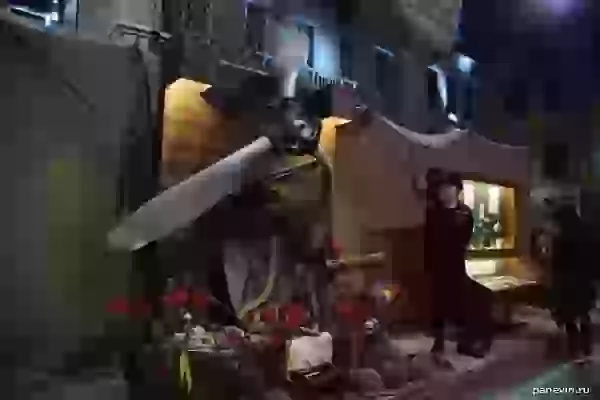 The blades of the aircraft and the riddled machine gun "Maxim".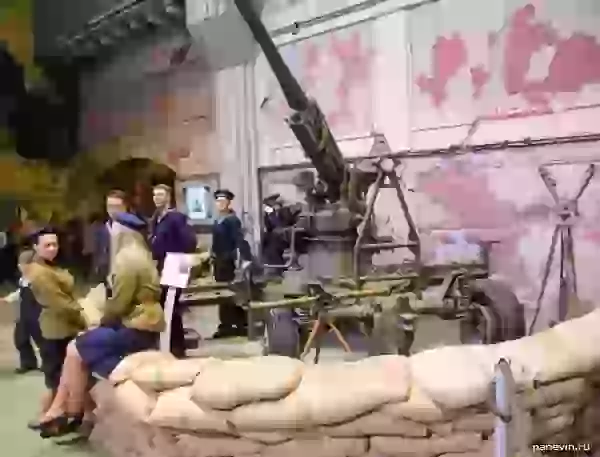 Anti-aircraft gun.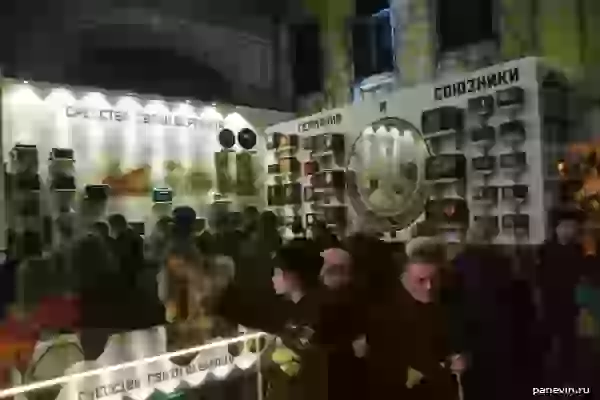 Communication facilities of the Wehrmacht and their allies.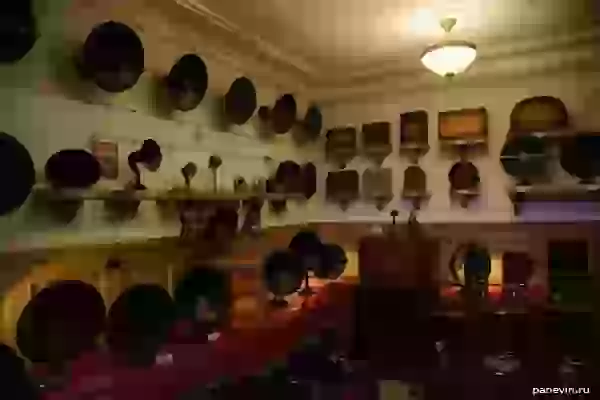 Communication facilities of the USSR.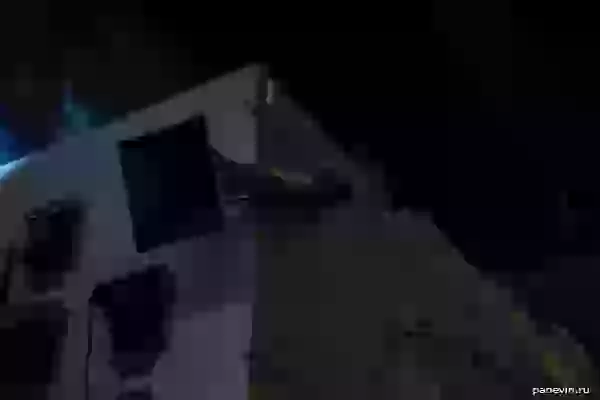 Street loudspeaker.



The wall of the house that collapsed after an artillery bombardment or air raid.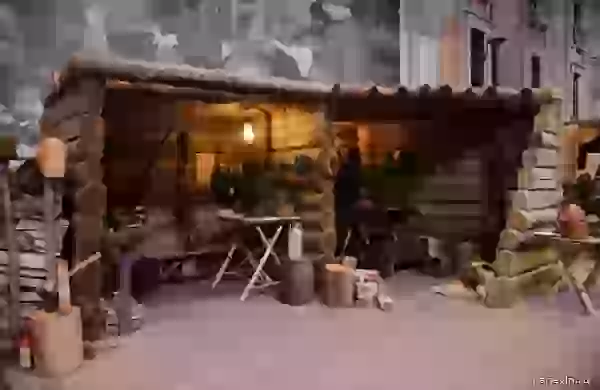 Dugout.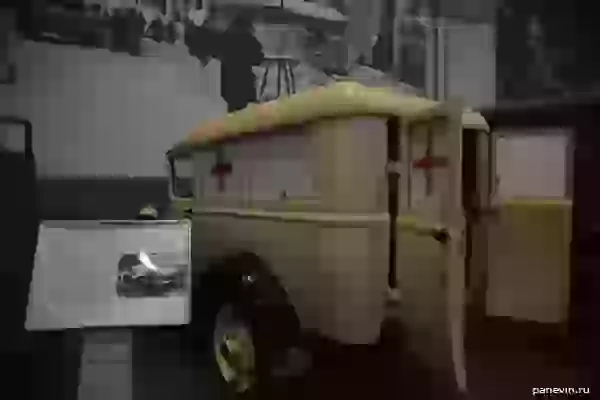 GAS A (sanitary).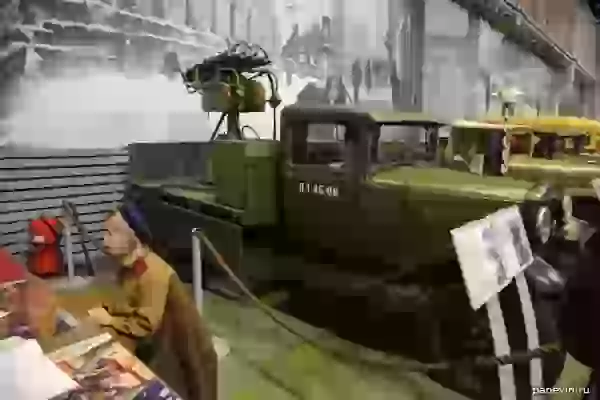 GAZ AA with quad anti-aircraft gun mount "Maxim".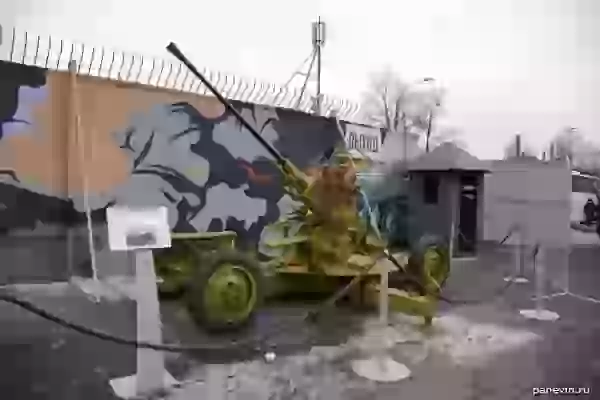 37 mm automatic anti-aircraft gun model 1939, street exposure.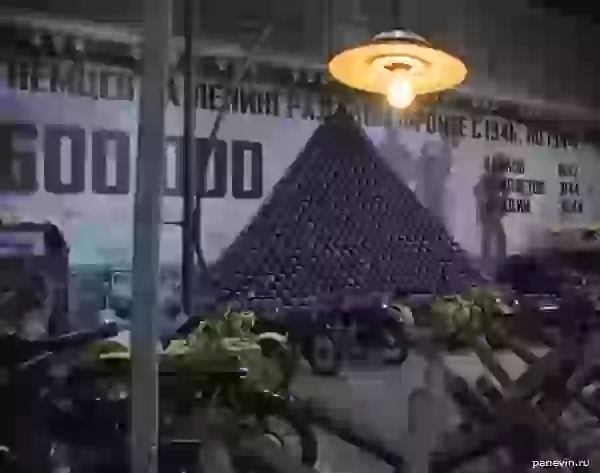 In addition to equipment and weapons, there are several halls showing the life of Leningraders in blockade. I didn't get there, because the queue was a kilometer long. I was very surprised how many people were, given the fact that it was a weekday.

Museum address "LenReserv": St. Petersburg, Feodosia St., 4A. The only problematic way to get there, it only works for organized groups by appointment. Free access is possible only on holidays, for example, on the day of the lifting of the blockade. Another amazing thing is that the museum is free.
Share:
Themes:
Blockade
5
museums
22
photos
417
St.-Petersburg
119
Ticket sales through JetRadar.com service without commissions and markups.
←
Blog
lenrezerv
blog