Cruiser «Aurora» leaves on repair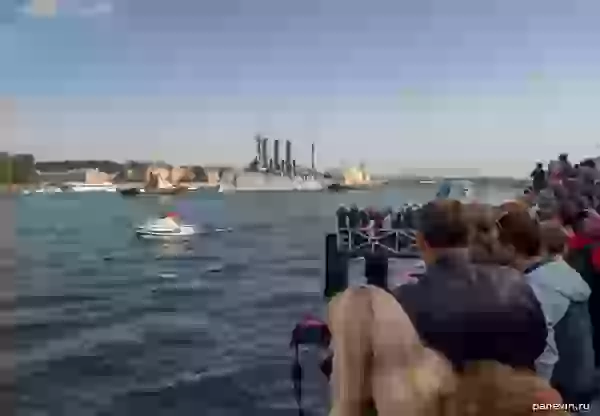 21.09.2014 10:34
Cruiser «Aurora» leaves on repair on a photo
code to blog:
Share:
photo
near Rivers and channels
Ticket sales through JetRadar.com service without commissions and markups.
cruiser of I rank «Aurora»
Cruiser of I rank «Aurora», is no time fighting
ship
as a part of the Baltic fleet, nowadays — a museum open-air, branch of the Naval museum. It is possible to rise on a deck, to lick cannons and rails, to put a nose in the internal premises which have been quite not bad finished under the presents. As a whole the can of the sample
... →
Basic waterway
St.-Petersburg
. On its coast
Peter I
has put one of the most beautiful cities of the world.
Neva
— the river unique: in spite of the fact that it short enough, by quantity of moved water enters into ten the largest rivers of a planet. It is navigable on all
... →
kreyser_avrora_uhodit_na_remont
photo