On the roof of Isaakievsky cathedral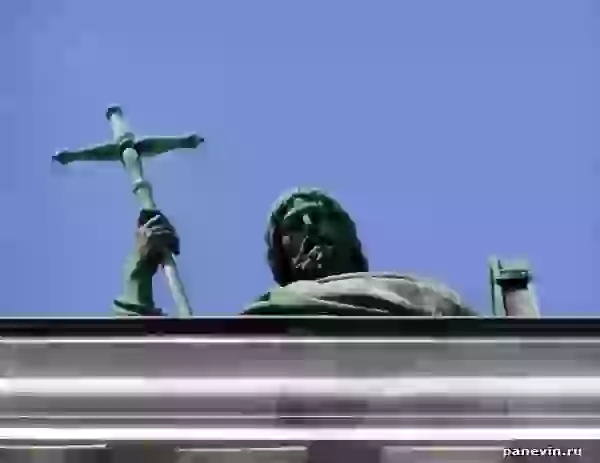 07.07.2007 12:33
One of sculptures on the Isaakievsky cathedral (the fair pioneer I do not know who it is embodied. I will find out — I will write here :)).
code to blog:
Share:
Ticket sales through JetRadar.com service without commissions and markups.
crosses
graphically simple element, is since ancient times used by people. It and a religious symbol, in each religion bearing sense, and an element of decor of architecture, and mathematical a sign. The cross has for ever entered into art, writing, symbolics (whether it be religion, a policy or military craft).
details
Walking in
St.-Petersburg
— attention to decor of bridges at the Engineering Castle. Lattices of fencings, elements of lampposts — all is penetrated by military subjects. These are spears, swords, boards, helmets etc.. As it is wide replicated detail — head of Medusa that should frighten off evil ghosts, evil spirits,
... →
Saint Isaac's Cathedral
Second temple
St.-Petersburg
, on occurrence time (the Troitsk church on the area with the same name was the first). With the amendment that a current temple — already the fourth. The current temple — a monument characterises an epoch of disintegration of classicism. It is revetted by natural marble with monolithic columns
... →
Sculptures
in
St.-Petersburg
stand continually, in particular in the centre, where плотност monuments the phenomenal. The known sculpture most, perhaps, one of the main symbols of a city on Neva -«
Copper Horseman
». The Equestrian statue in honour of
... →
na_isakii
photo