Lanterns on Troitsky bridge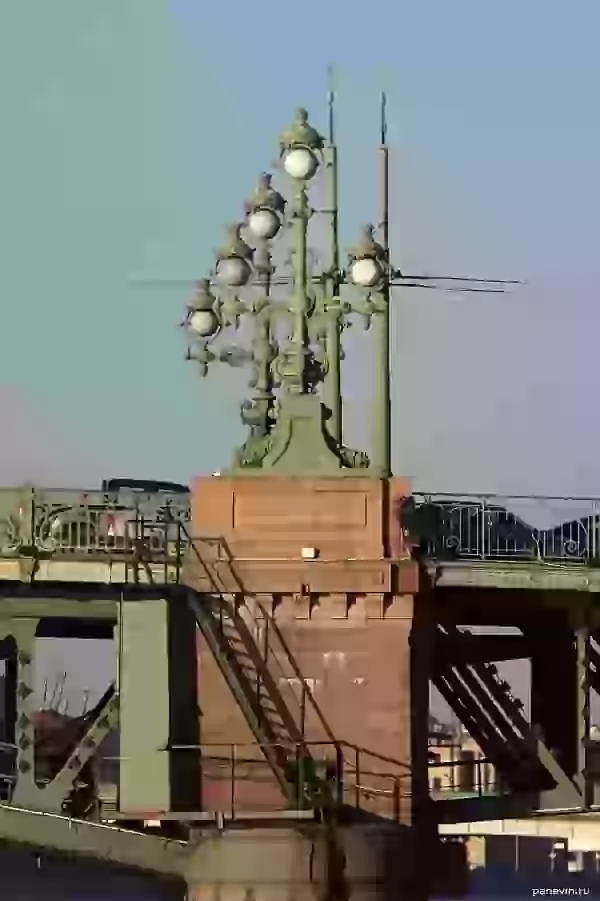 18.07.2009 20:48
Lanterns on Troitsky bridge, a view from a walking boat.
code to blog:
Share:
Ticket sales through JetRadar.com service without commissions and markups.
Lantern
Variety of lanterns in
Petersburg
admires the visitor of northern capital and pleases the Petersburger. They decorate avenuees and avenues, gardens and parks and, certainly, serve as the integral elements of furniture
bridges
. Light of a street lantern bewitches the passer-by, gives
... →
Troitsky bridge
In
1903
in honour of the city 200 anniversary has opened to year the most beautiful
bridge
— Troitsk (at the time of the Soviet union — Kirov). It was nicknamed by «Tryohfonarnym» because of unique fixtures. This bridge of the Russian-French friendship
... →
.
fonari_na_troitskom_mostu
photo