Repulse of airstrike
10
photo
with description
09.12.2012 20:43
09.12.2012 20:43
Andrey Panevin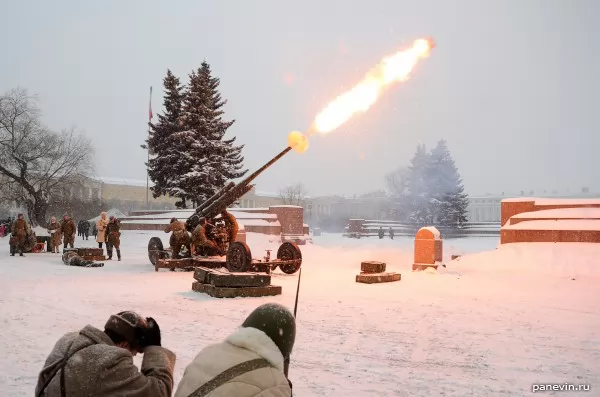 Antiaircraft gun shot

Preamble: Russia is low-drink country, categorically does not suffice holidays. It is necessary to establish Day of the Hero of sword and magic. Has been organised military-historical reconstruction of repulse of an air raid to Leningrad.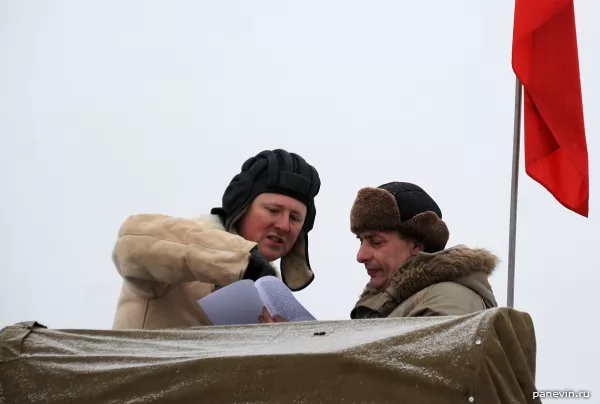 So, Semyonych, at first we there, then here...
Reconstructors and organizers stipulate the scenario of forthcoming action.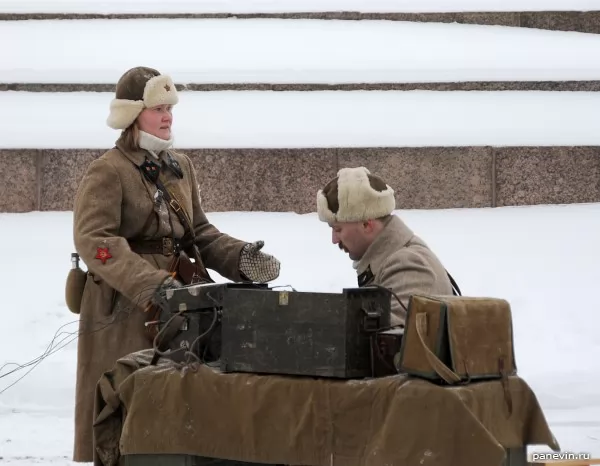 The captain of armies of communication and the lieutenant of a health service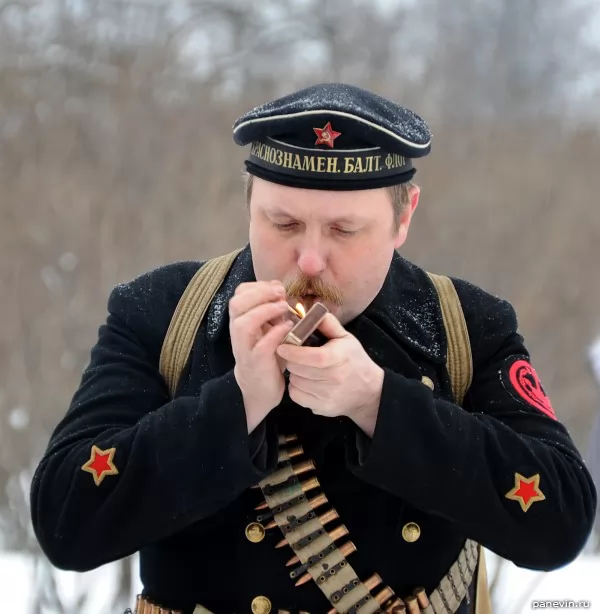 Red marine. Konstantin, whether you it?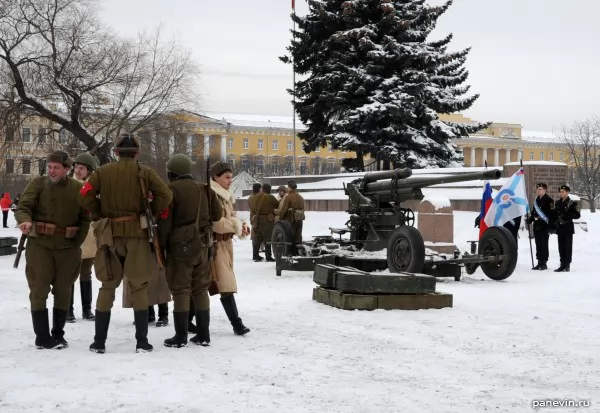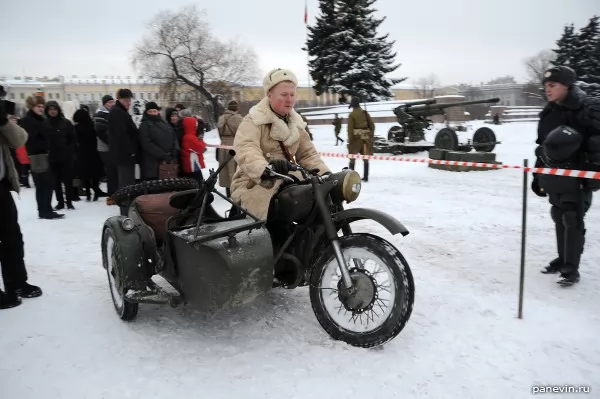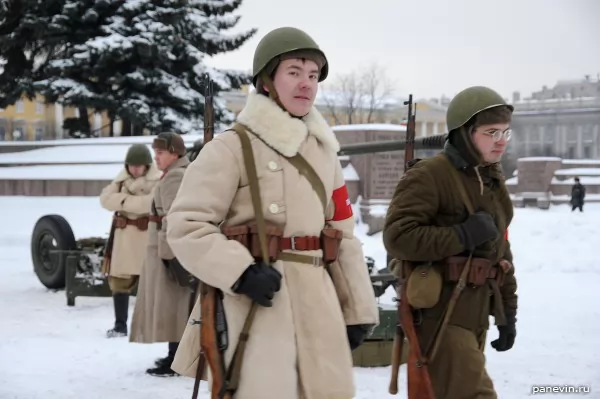 Military patrol at the antiaircraft gun. that spectators on small screws have not taken away.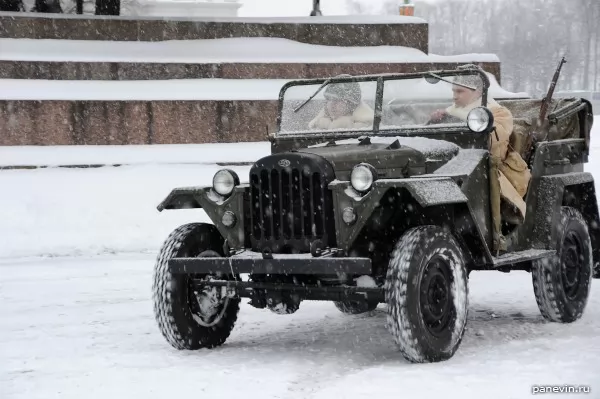 Present real «Willys MB»!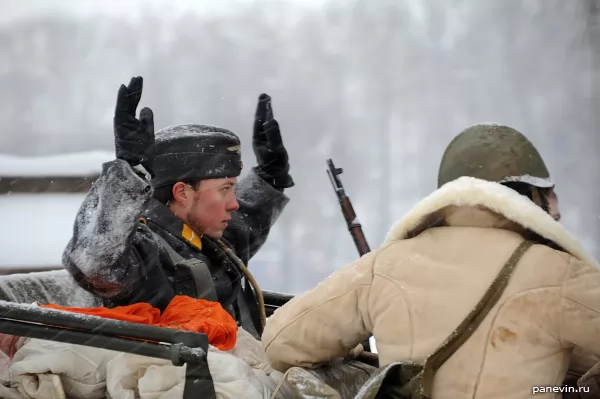 Luftwaffe Pilot, by scenario this bomber brought down over Leningrad.

And, at last, LMAO: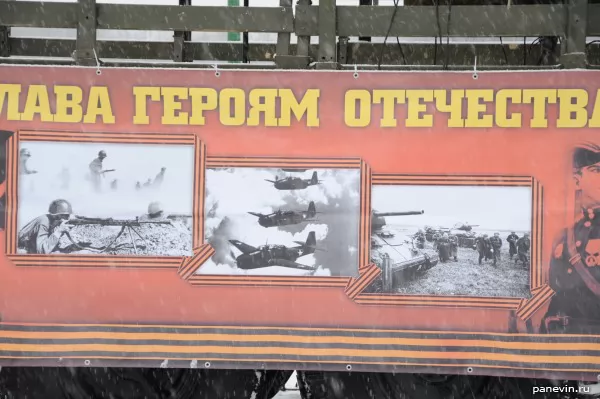 I get accustomed to the poster, the fifth point I feel the wrong. I approach more close, I start to study photos. I show a hand on an average picture. From organizers the citizen is undermined.
— What? And you want to reproach me with a picture?!
— In general yes, planes not ours.
— Also what? And you know by what plane the hero of Soviet Union Pokryshkin flied three times?!
— On P-39 Airacobra.
— Yes!
— So these aitplanes, not Airacobra, to us by Lend Lease were not delivered!
— Also what? At us time was a little! Had not time to reprint!! My two grandfathers were at war!!!
— And my grandfathers were at war. Well though not Luftwaffe print, and that is fine.

Attention to the second photo: the American diving bomber of «Vultee» (Vultee A-31 Vengeance).
Share:
Themes:
Mars field
2
military-historical reconstruction
13
photos
417
reportage
33
St.-Petersburg
119
Ticket sales through JetRadar.com service without commissions and markups.
←
Blog
otrazhenie_avianaleta
blog