Mail boxes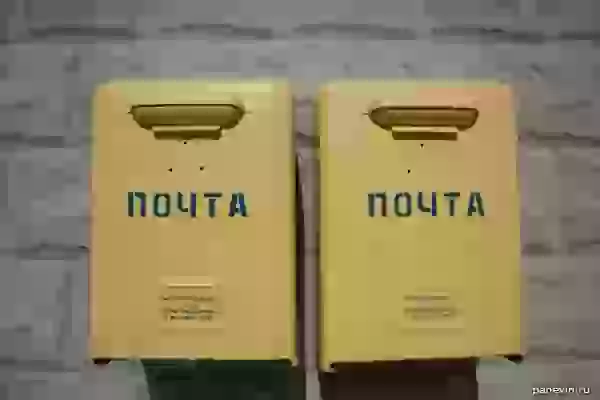 08.06.2015 16:18
Mail boxes still Soviet, and a paint still Ukrainian (our all dark blue).
code to blog:
Share:
Ticket sales through JetRadar.com service without commissions and markups.
Crimea — sights and nature, Black sea on a photo.
details
Walking in
St.-Petersburg
— attention to decor of bridges at the Engineering Castle. Lattices of fencings, elements of lampposts — all is penetrated by military subjects. These are spears, swords, boards, helmets etc.. As it is wide replicated detail — head of Medusa that should frighten off evil ghosts, evil spirits,
... →
Sevastopol — sights and monuments on a photo, naval base in russian Crimea.
pochtovie_yashiki
photo