Sculpture Remembering a Sailing Ship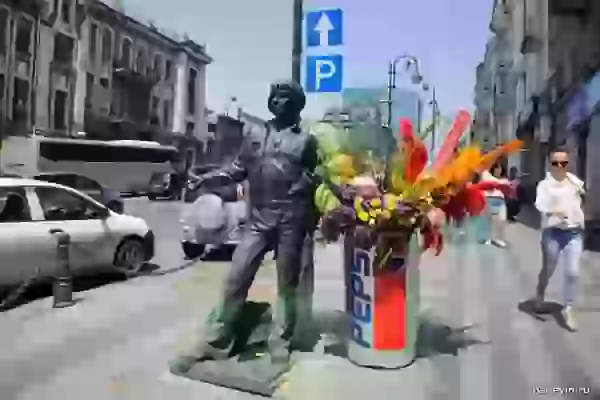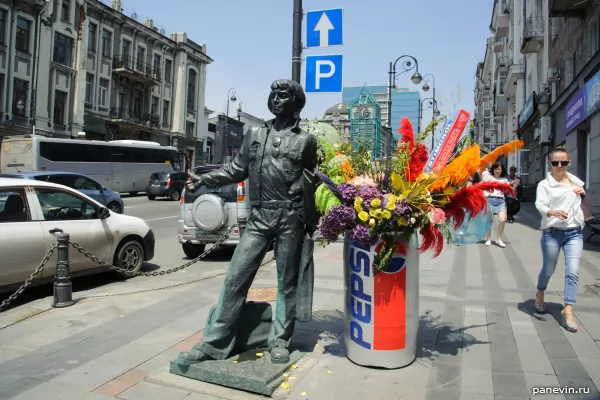 27.07.2019 06:31
Sculpture Remembering a Sailing Ship, Vladivostok, the intersection of Okeansky Prospekt and Admiral Fokin Street. The idea of ​​the monument belongs to Ruslan Vakulik, and the appearance of the future monument was actively discussed in social networks, as a result, the sailor is dressed in flared jeans and holds a shopping bag in his hand , foreign vinyl presses to his chest. The statue is open January 152013, in memory about eras 70-80s, about the first spirit of freedom that foreign sailors brought over the hill.

The sailor and name were given - Edik, in honor of one of the heroes of the novel by the seaside writer Leo Knyazev's "Time to love."

The sketch of the monument was developed by artists Sergey Merenkov and Georgy Shiroglazov, the sculpture was created by the main artist of Vladivostok, head of the design department of the city hall Pavel Shugurov.
code to blog:
Share:
monuments
St.-Petersburg
on an extent of two centuries from the moment of the basis was capital of the Russian empire, was its cultural, political centre. Monuments, sculptures and obelisks are dispersed on all city, concentrating, certainly, in the centre
Petersburg
. Separately: only
Petersburg
... →
Sculptures
in
St.-Petersburg
stand continually, in particular in the centre, where плотност monuments the phenomenal. The known sculpture most, perhaps, one of the main symbols of a city on Neva -«
Copper Horseman
». The Equestrian statue in honour of
... →
Vladivostok is the capital of Primorye, one of the largest cities in the Russian Far East.
skulptura_vospominanie_o_moryake
photo