Monument to a dog nicknamed Ingus by border guard N. F. Karatsupa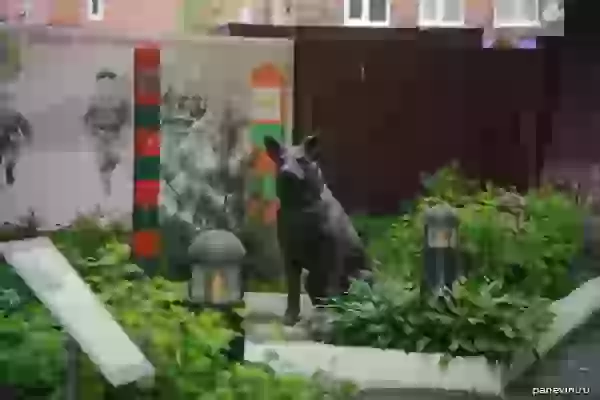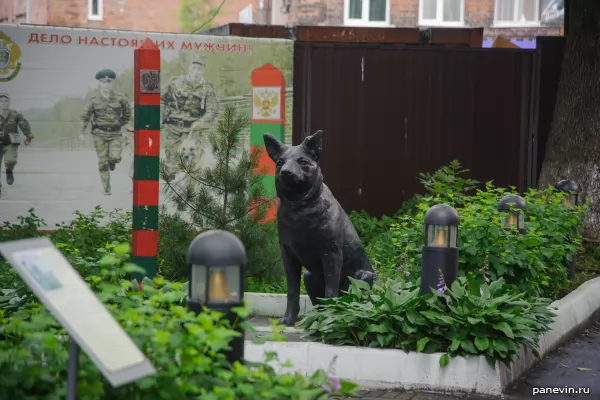 28.07.2019 10:34
Nikita Fyodorovich Karatsupa (04/12/1910-18 11/11/1994 ) - Hero of the Soviet Union, Colonel of the Border Service, famous for his raids against border violators, during which he used well-trained dogs in the border troops since 1932Since the year 1933, he has been a guide and instructor for service dogs at border outposts. Starting service at the border in Primorye, he and his dog, named Ingus (the original My name is Hindu) became a real threat of enemies, detaining 467 violators, destroying 129 spies and saboteurs, with honor having left 120 fighting clashes. Karatsupa had five dogs at different times, and they all had one nickname. None of the Ingus was a purebred shepherd dog, and not one of them died his own death - everyone died from battle wounds, in battles with saboteurs.The monument to the dog Ingus is in Vladivostok at the Museum of Military Glory of the Pacific Border District.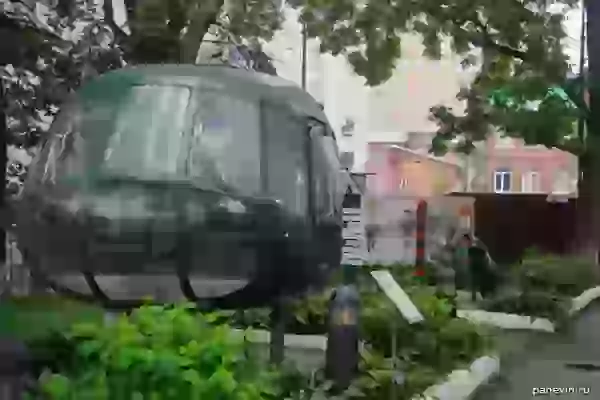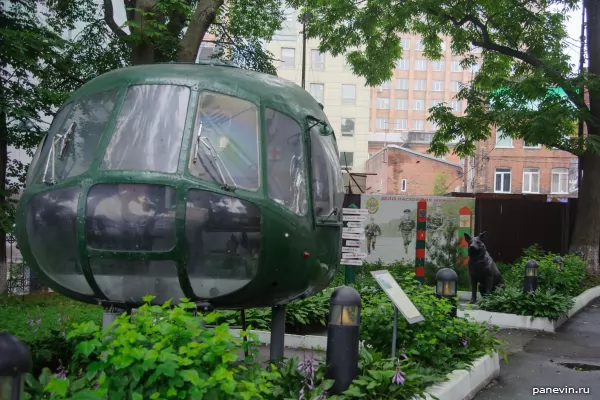 The cabin of the Mi-8T helicopter
code to blog:
Share:
monuments
St.-Petersburg
on an extent of two centuries from the moment of the basis was capital of the Russian empire, was its cultural, political centre. Monuments, sculptures and obelisks are dispersed on all city, concentrating, certainly, in the centre
Petersburg
. Separately: only
Petersburg
... →
Sculptures
in
St.-Petersburg
stand continually, in particular in the centre, where плотност monuments the phenomenal. The known sculpture most, perhaps, one of the main symbols of a city on Neva -«
Copper Horseman
». The Equestrian statue in honour of
... →
Vladivostok is the capital of Primorye, one of the largest cities in the Russian Far East.
pamyatnik_sobake_po_klichke_ingus_pogranichnika
photo