Church of the Resurrection of Christ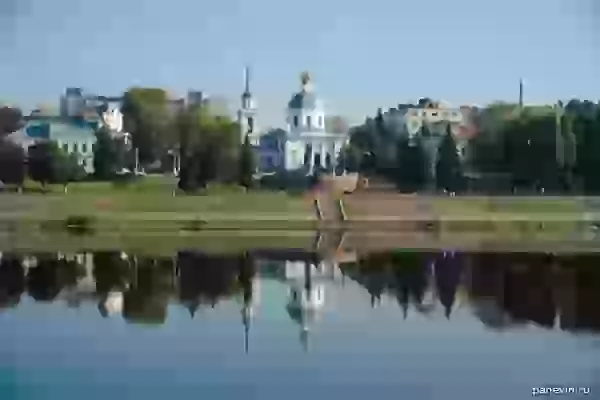 02.09.2018 08:39
Church of the Resurrection of Christ (Three Confessors), which is beyond the Volga. Tver, Emb. Afanasy Nikitin Emb., 38. A monument to Afanasy Nikitin is erected in front of the church, it can be seen if you look closely.

The church of 1731, in 1815 doped by Carl Rossi.
code to blog:
Share:
classicism
Classicism architecture and sculptures on a photo.
River embankments on a photo.
Tver — sights and city views on a photo. Architect and monuments.
Volga — greatest and big russian river in central part of Russia, views of Volga on a photo.
hram_voskreseniya_hristova
photo