Ryazan Kremlin
14
photo
with description
08.02.2020 02:39
08.02.2020 02:39
Andrey Panevin

Pereyaslavl-Ryazan was founded in 1095, as indicated in the Following Psalter, which is stored today in the museum-reserve. After the ruin by the Mongol-Tatar army Batu Ryazan (Staraya) in 1285, Archbishop Vasily Ryazan transferred the episcopal pulpit to Pereyaslavl, and then, in the middle of the XIV century, the capital of the Ryazan principality was also transferred here.

Ryazan Historical and Architectural Museum-Reserve is one of the oldest museums in Russia. At a meeting of the Provincial Scientific Archival Commission on June 15, 1884, it was decided to create a historical museum.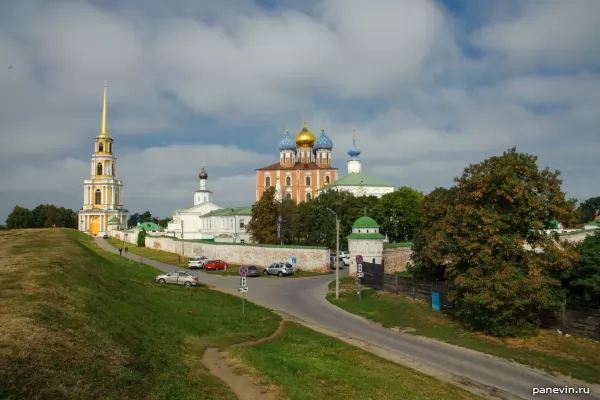 View of the Ryazan Kremlin from the Kremlin shaft. The first fortress on this site appeared in the XI century and was wooden. The fortress was rebuilt into stone in the 15th century.









Stables and carriage, construction on the territory of the Ryazan Kremlin.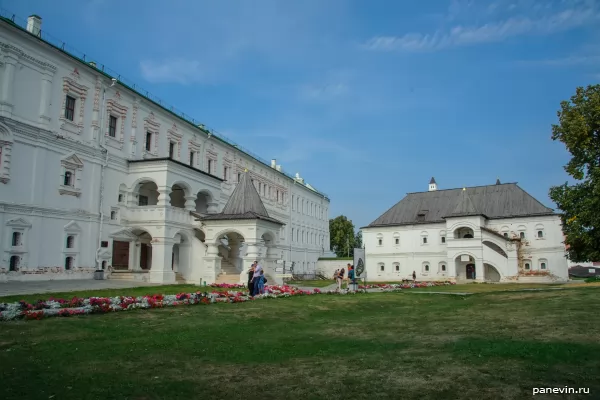 Oleg's Palace (left) and the Singing Corps (right). Both buildings of the XVII – XVIII centuries, which came as a complete surprise to me, I thought older than at least a couple of centuries.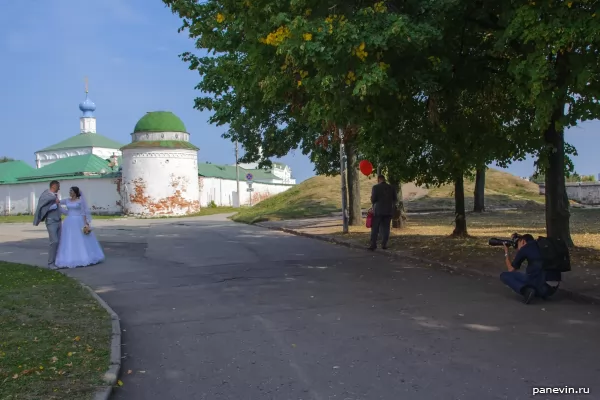 Wedding. In the background is an 18th-century fence tower.



Young ladies and guns.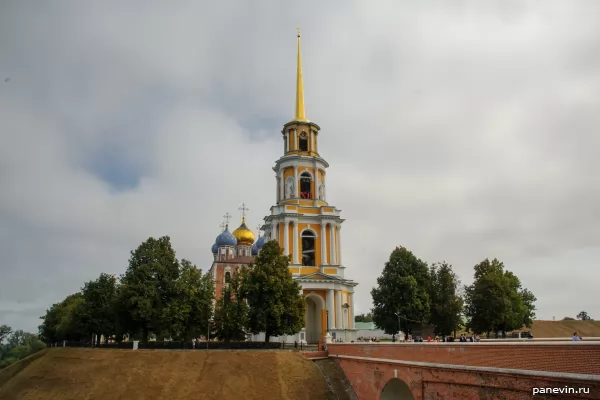 The bell tower of the Assumption Cathedral of the Ryazan Kremlin is one of the 20 tallest bell towers in Russia and is one of the tallest buildings in the Ryazan Region. Built in 1789-1840. Architects: S. A. Vorotilov, I. F. Russko, K. A. Ton, N. I. Voronikhin. To the right above the moat is Glebov bridge, in the old days it was lifting.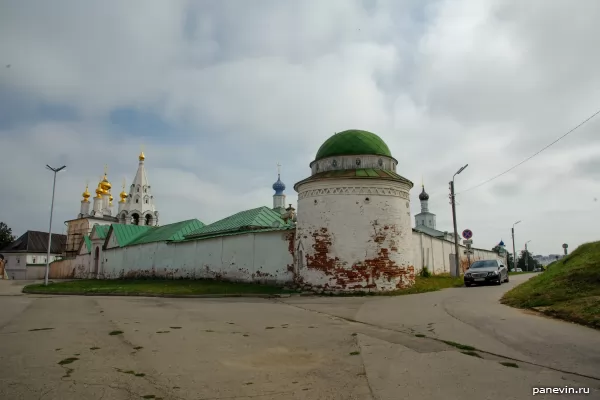 The fence tower of the Transfiguration Monastery, built in the 18th century.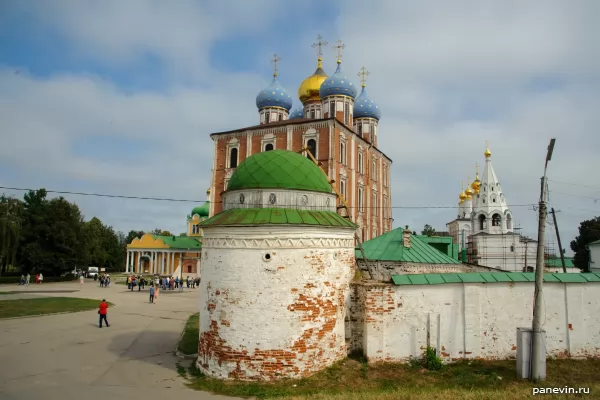 Transfiguration Monastery and Assumption Cathedral . The Assumption Cathedral was built in 1693-1699 by the architect of the serfs, Yakov Grigorievich Bukhvostov. The stylized image of the cathedral is one of the symbols of Ryazan . It is interesting that the previous cathedral at this place collapsed in 1 night due to design errors (it stood for less than a year). This temple was rebuilt larger and became the most ambitious building in Russia of the XVII century.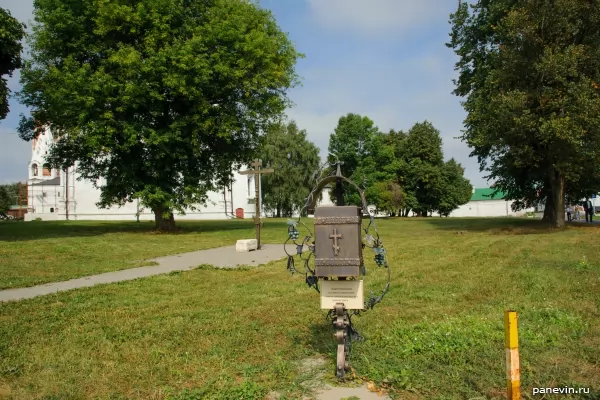 Piggy bank raising money for the restoration of the churches of the monastery.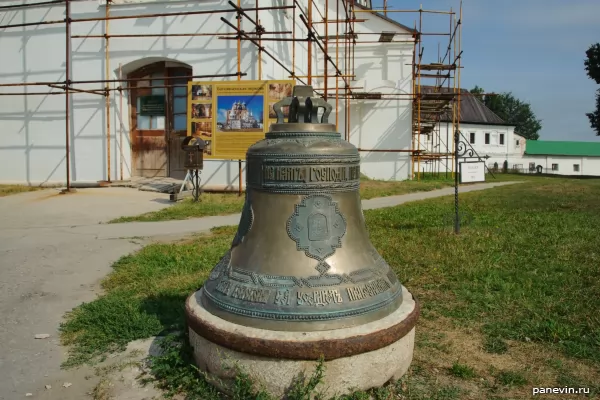 Newly cast one of the bells.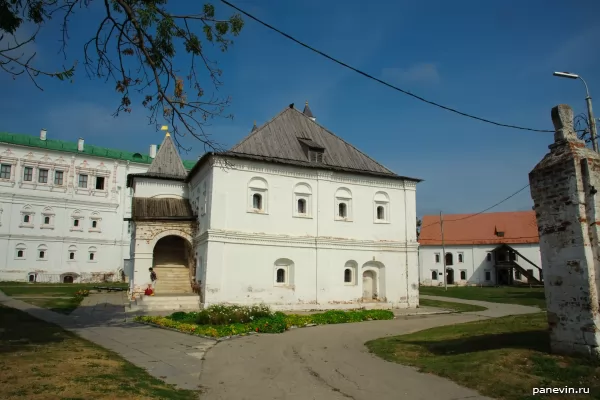 Consistory building, a monument of architecture of the XVII century.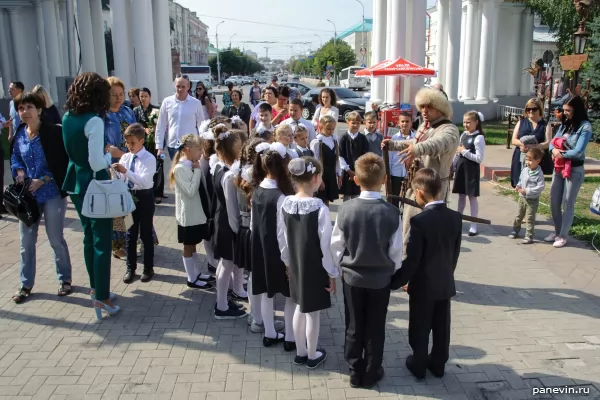 A guide in 17th-century Streltsy clothing tells schoolchildren history.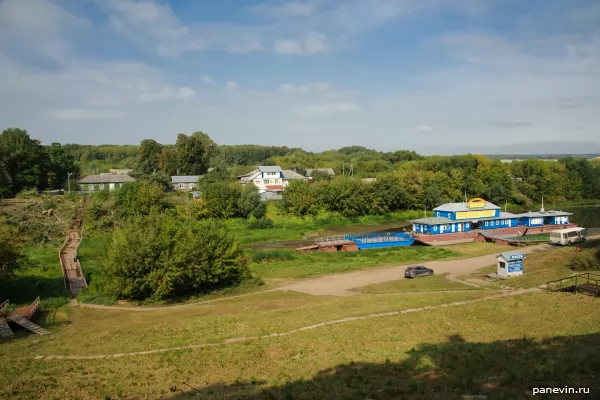 Kremlin pier on the river Trubezh. From the berth they take the bus to Oka, along which pleasure boats go. Both the Oka and Trubezh were once more full, which complicated the siege of the fortress.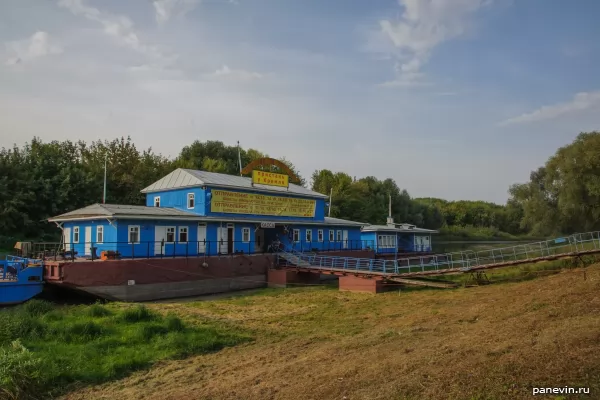 A walk along the Oka River is small, there is nothing special to see, except perhaps the impressive Oksky high-water bridge. You can ride at a time.
Share:
Themes:
fortification
35
photos
417
Ryazan
3
travel
286
←
Blog
ryazanskiy_kreml
blog