Vologda — russian wooden architecture
53
photo
with description
23.12.2018 07:57
23.12.2018 07:57
Andrey Panevin

There is a lot of wooden architecture in Vologda, which was quite expected.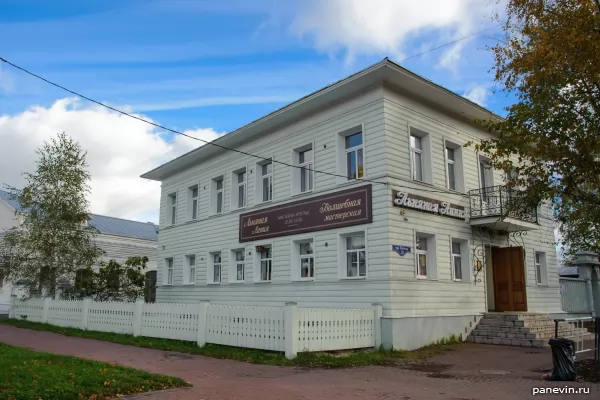 Carved palisade. Reference :) Wooden house on Peremohy Avenue, 20 (at the corner with the Kremlin Square).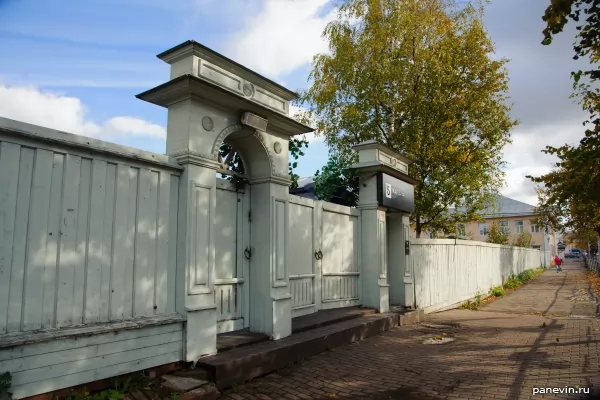 Wooden fence with a beautiful gate (on Victory Avenue from Kremlin Square).



Old wooden houses, architectural monuments of the XIX century (Vologda, Herzen Street 38 and 36). On the left, the house 1825 built, on the right - 1868 year ( Sitnikov House).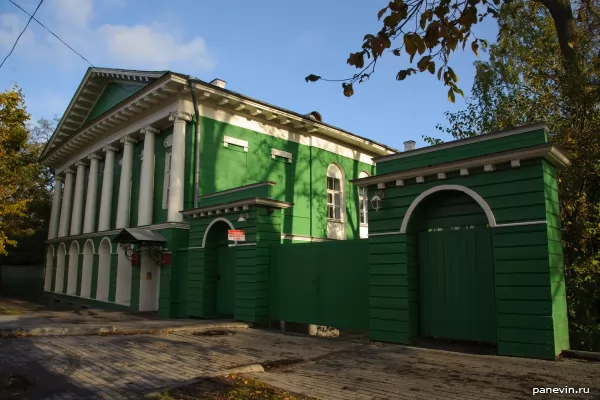 The House of State Counselor A. N. Levashov, built in 1829 in the Empire style. Vologda, ul. Herzen, 37.

In Vologda, I first met wooden classicism (!)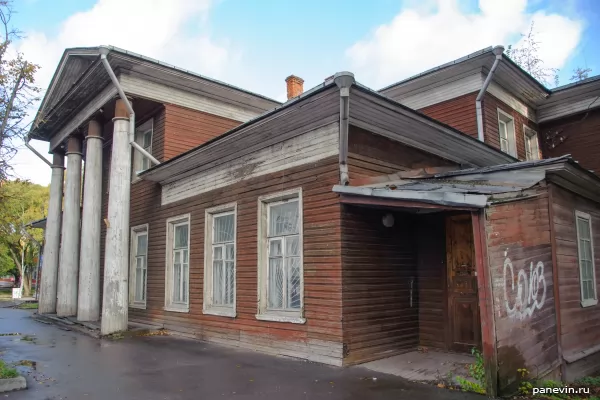 House of the landowner D.P. Puzan-Puzyrevsky - a monument of architecture of the XIX century (Vologda, Herzen Street, 35), built in 1823 year.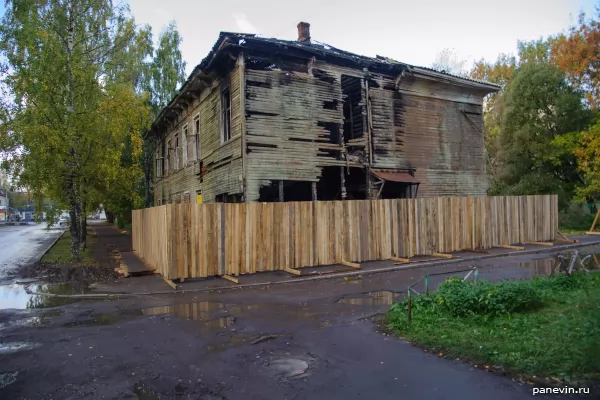 Burnt wooden house, 1915 year of construction .. Vologda, Galkinskaya st., 40.

Not that it is very interesting in architectural terms, but, all the same 100 years old house.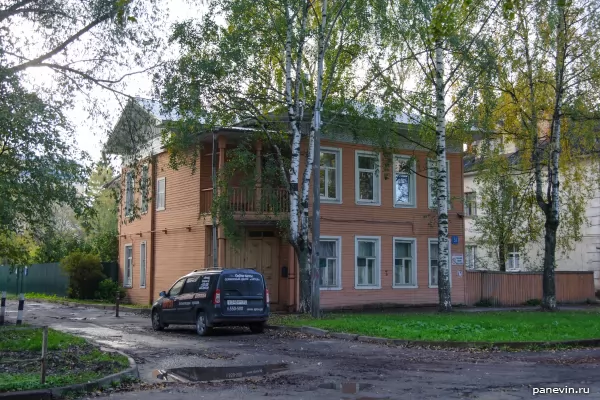 The wooden house of the beginning of the 20th century, allegedly belonging to the local official Natalia Pimenovna Lamanskaya.

Galkinskaya st., 51.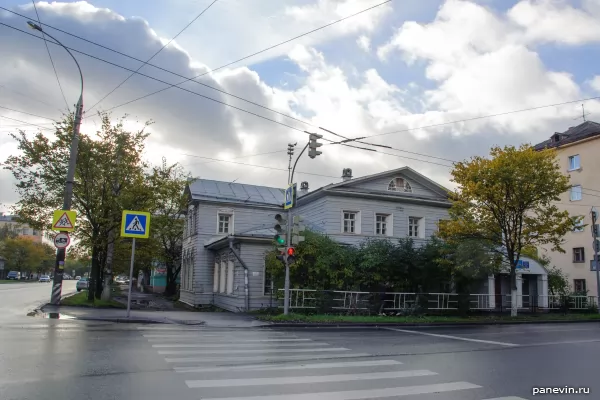 House Glyceria Nikiforovna Krasnenkova, the second half of the XIX century.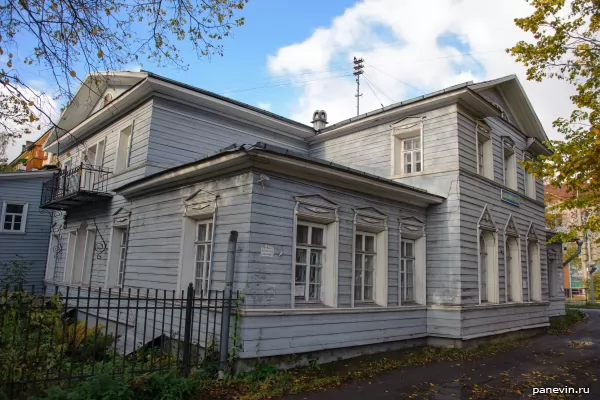 Address: Sovetsky Avenue, 48.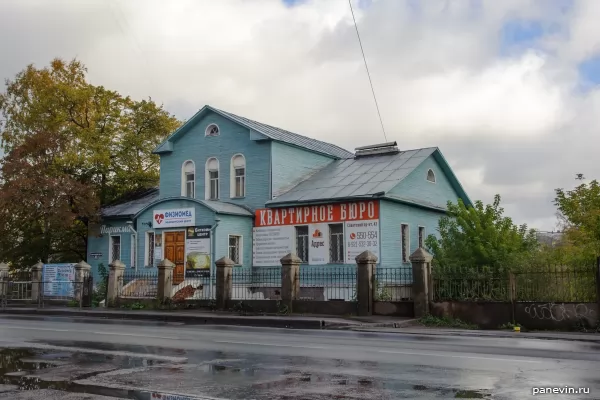 Former State Shipping Company. Wooden house 1925 of the year of construction.

Soviet Ave., 43.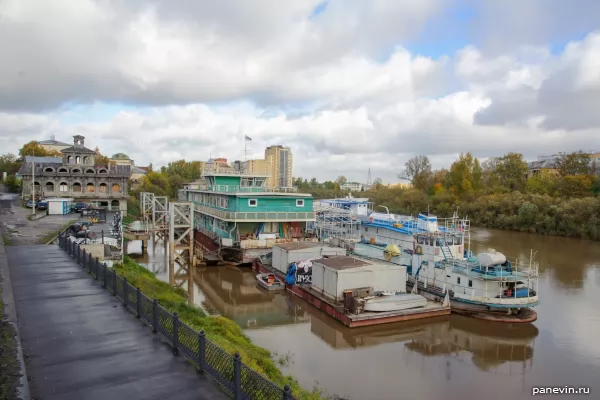 River Station is also wooden. And beautiful!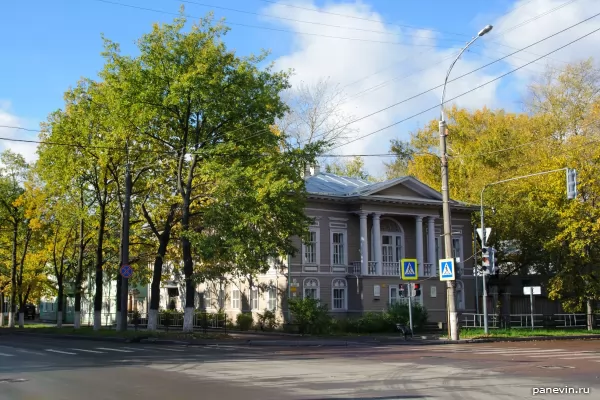 House of Archpriest Peter Vasilievich Vasilkovsky. From 1867 of the year - the house of merchant Ivan Mikhailovich Sokovov. Built in the late 1830s - early 40s. Nowadays - children's library.
Address: Soviet Ave., 20.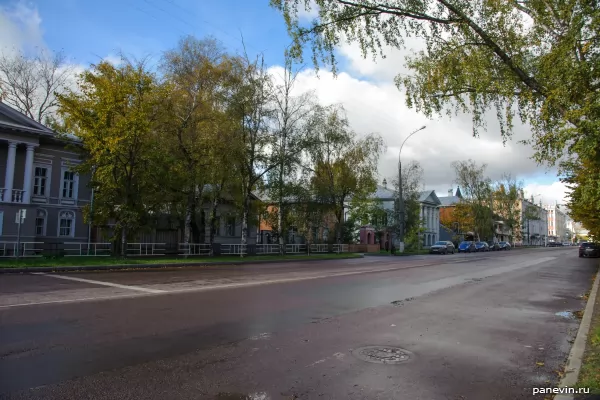 Ensemble of wooden mansions with walkways - Vologda, at 14, 16, 16a, 16b, 18, 20 Soviet Avenue.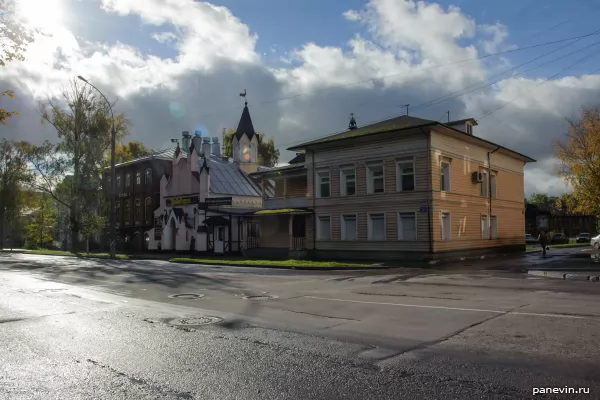 Former house of Nikolai Ivanovich Makoveev (XIX century) and former chapel of Arseny Komelsky (Vologda, Sovetsky prospect, 8 and 10).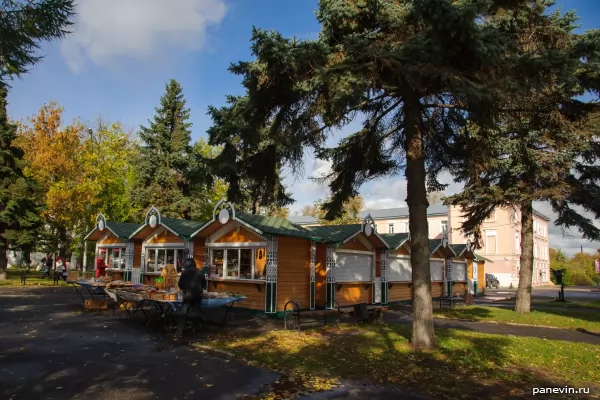 Souvenir Fair, Vologda, Trade Square.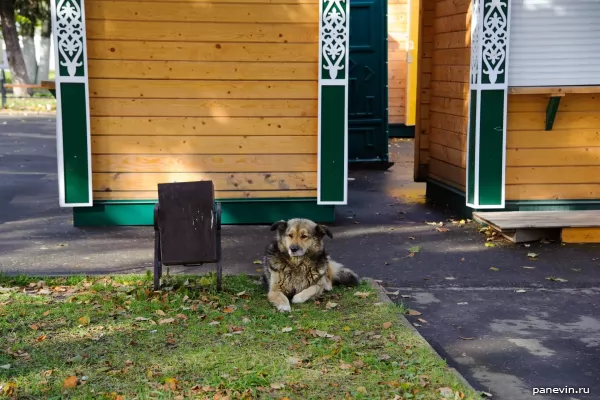 Vologda doggie.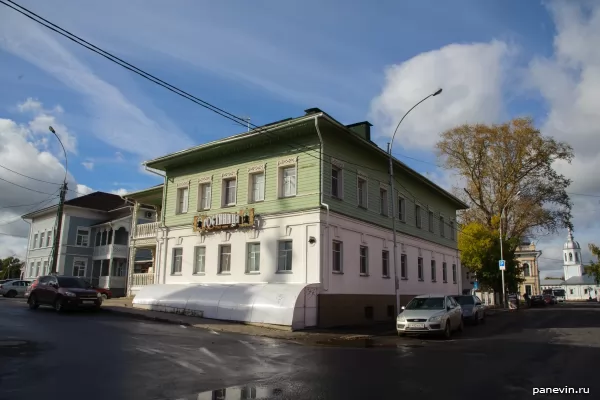 Hotel "Palisade" with clumsy letters on the facade. And the idea was interesting, the sign looks nice.
According to reviews on the booking hotel is popular.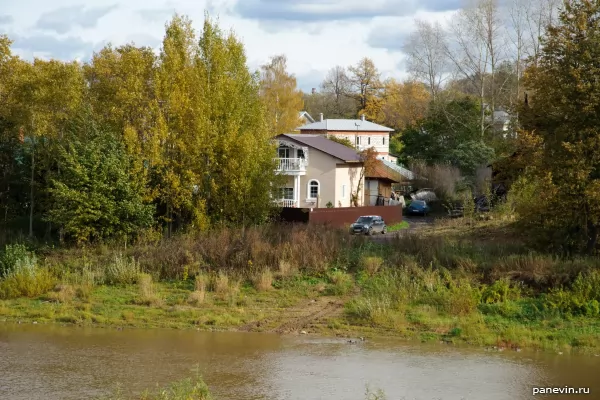 Dream House! View of the Vologda River, Nason-City and Kremlin approximately in the area of ​​houses 73-81 along the embankment of the 6th Army.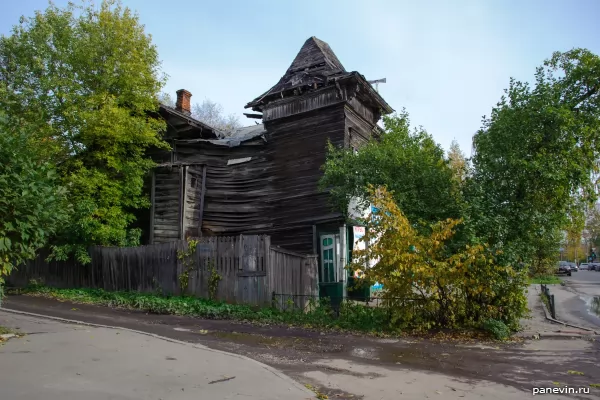 The ruins of a wooden house, Vologda, 50 October, ul.

And the house itself is quite used! I went nuts. For example, the Muslim organization "The Light of Islam" was housed there.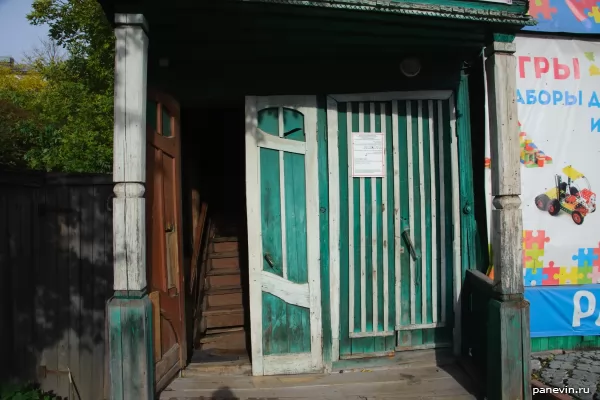 Entrance to the Muslim center. I did not dare to enter - the house is in emergency condition, but the center is working.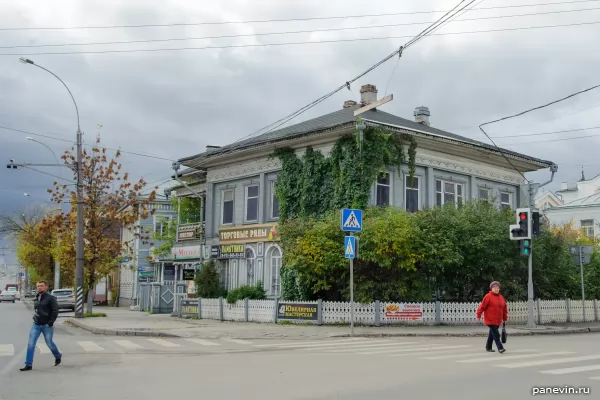 House of Vasilyevs merchants.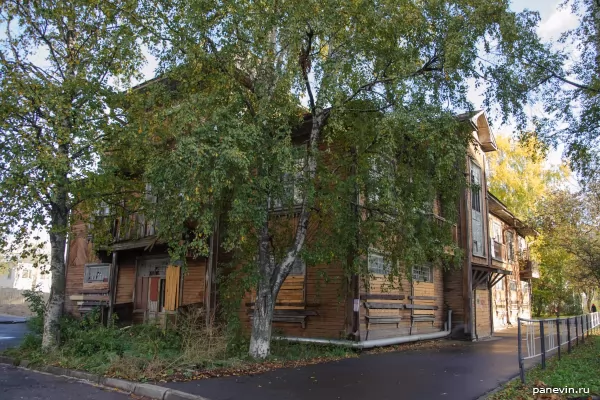 Old wooden house on Herzen Street.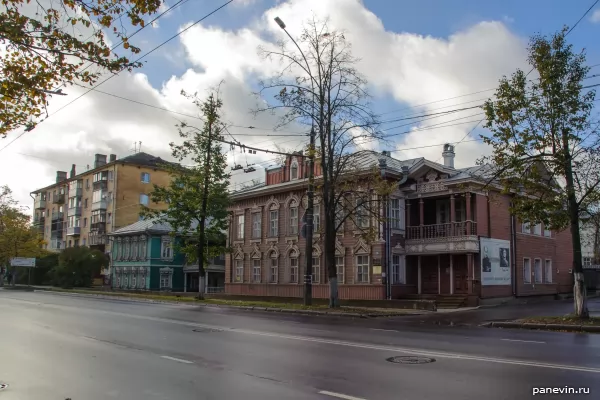 In the foreground is the Sitnikov House (assistant to the city bailiff of the Vologda Police Department, collegiate secretary and titular adviser Venedikt L. Sitnikov). Built in 1868. In the background - a wooden house of the first half of the XIX century (built in 1825).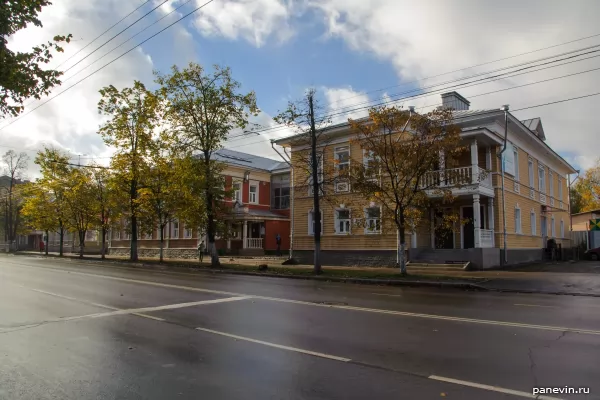 Wooden houses along Herzen Street.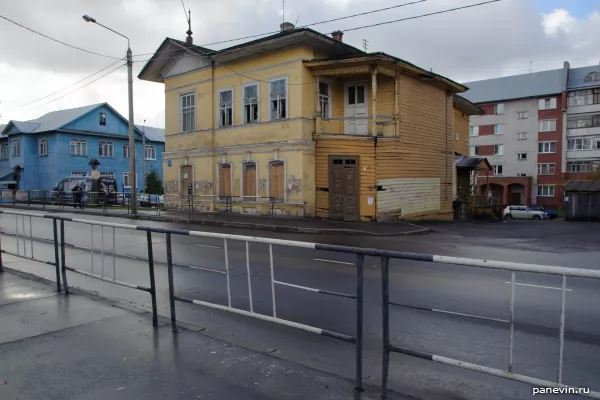 Brick house with a wooden carved extension that pretty much deteriorated ... Sovetsky prospect, 78.



Varenichnaya! Gorgeous. Restaurant " Shiry Chubby Pacyuk" Sovetsky Ave., 80.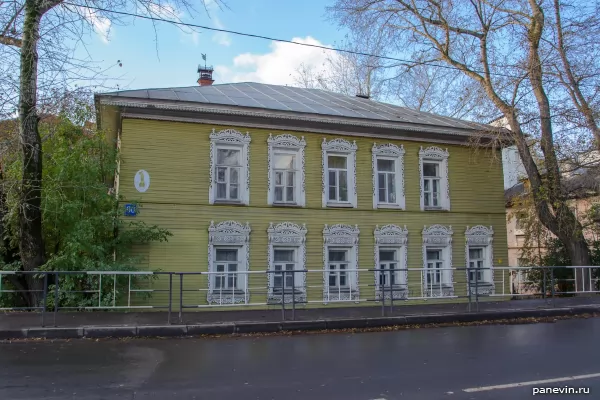 A carved wooden house, Sovetsky Ave., 90. Built presumably in the XIX century.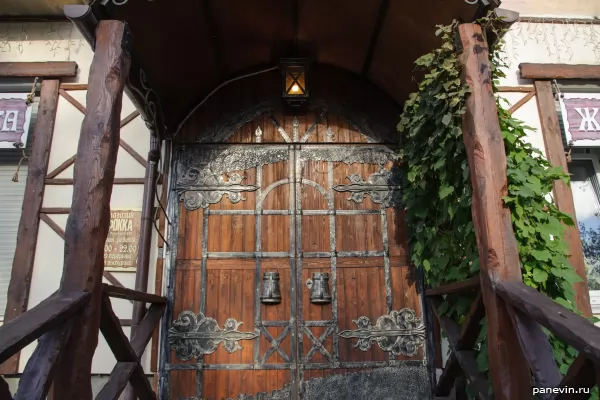 Wooden door with forged elements is a beauty!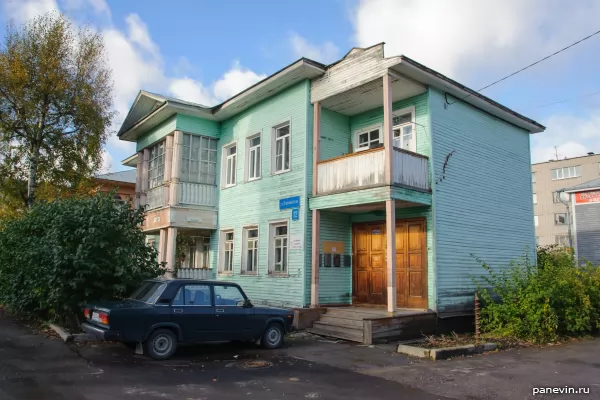 Wooden House, Pervomayskaya Street, 12.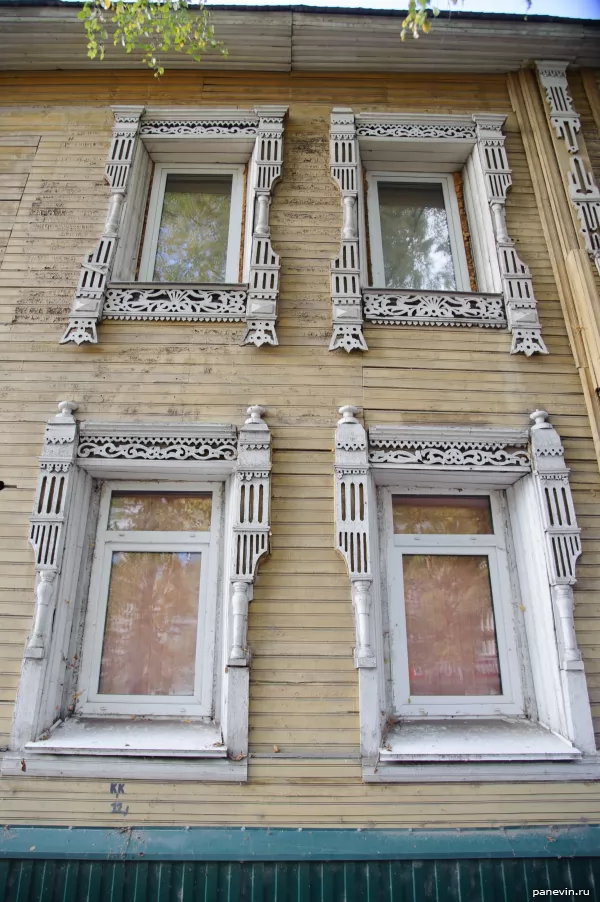 House of Kapchenko, 1901 year, 70 Kozlyanskaya st., Cultural facility heritage of federal significance. Ugly windows, of course ...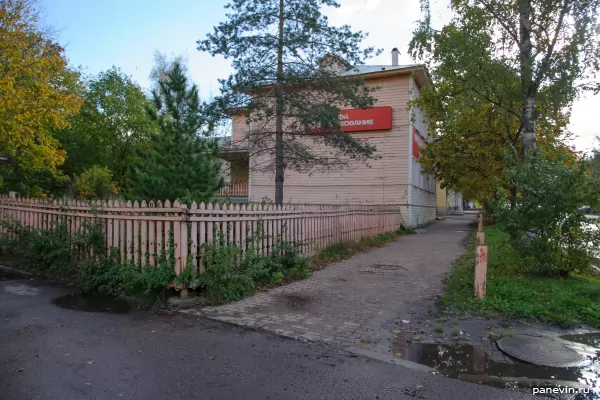 Alfa-Bank's office also has a carved palisade :) Sovetsky Ave, 13.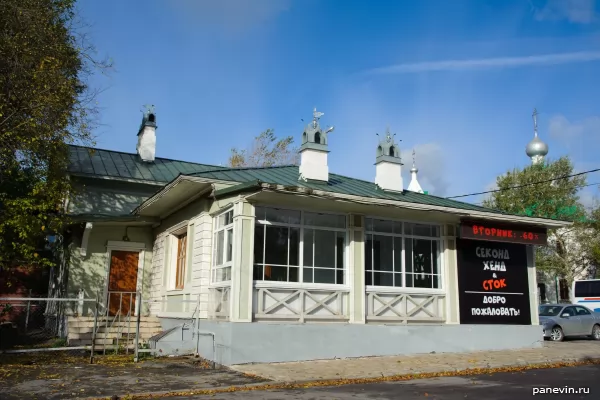 The most beautiful second-hand building in Russia!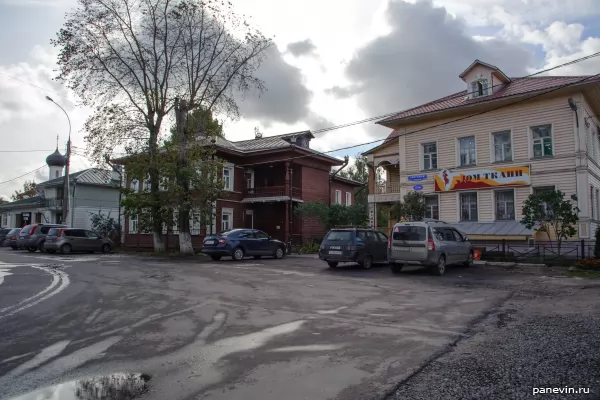 Wooden houses on the Market Square.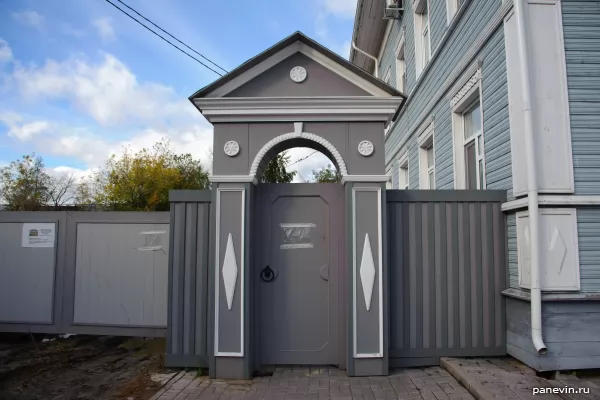 Beautiful wooden gate.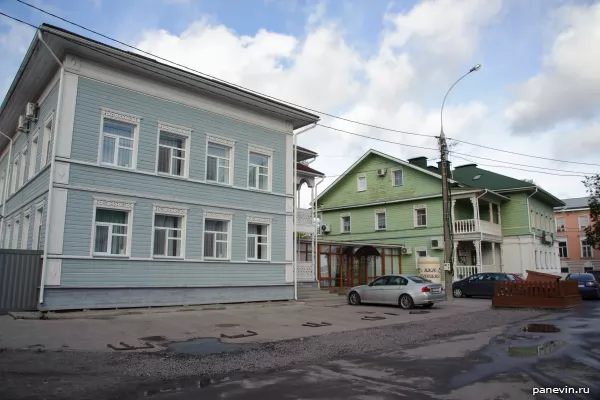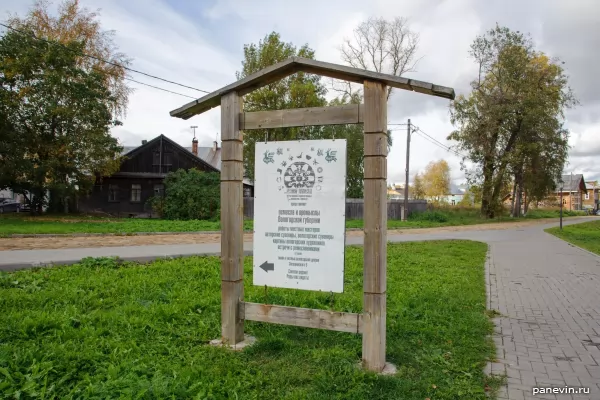 Advertising in Vologda is also wooden. Beauty!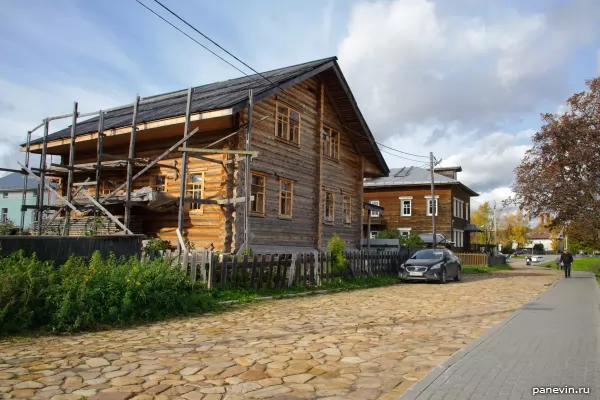 A new one with such a solid log house. Street Burmagin.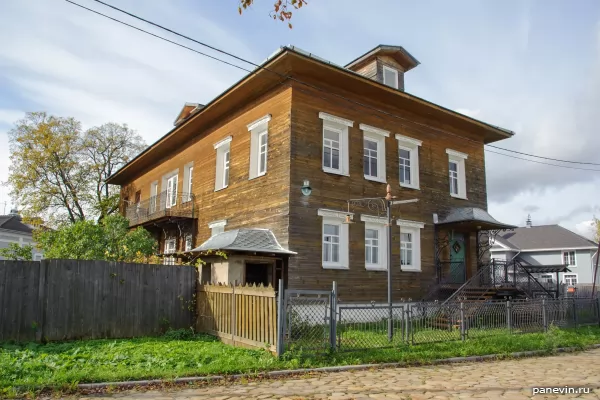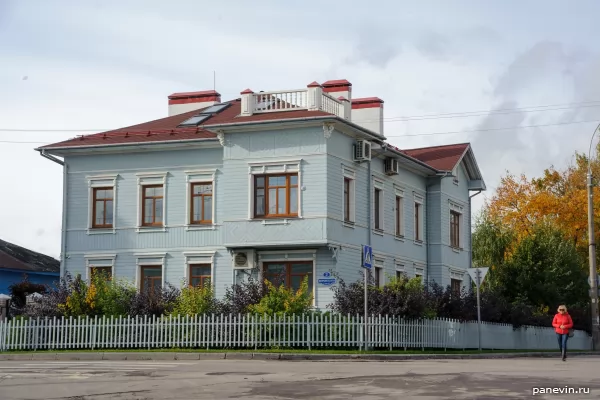 Vorovskogo Street, 2.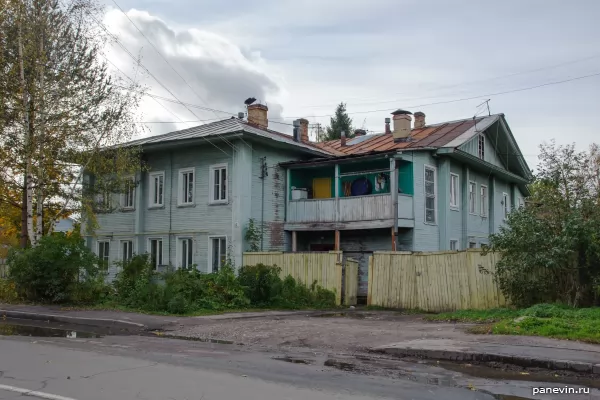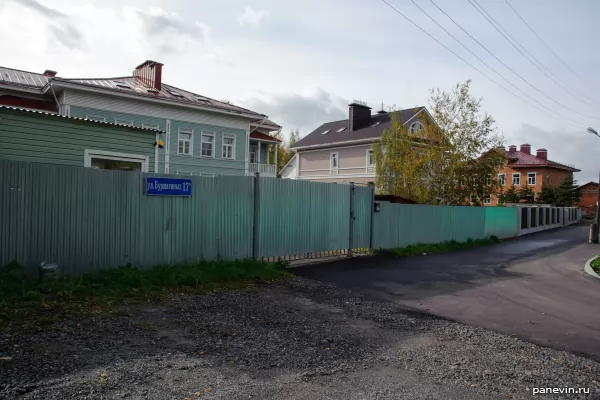 The houses are pleasant and ugly fences ...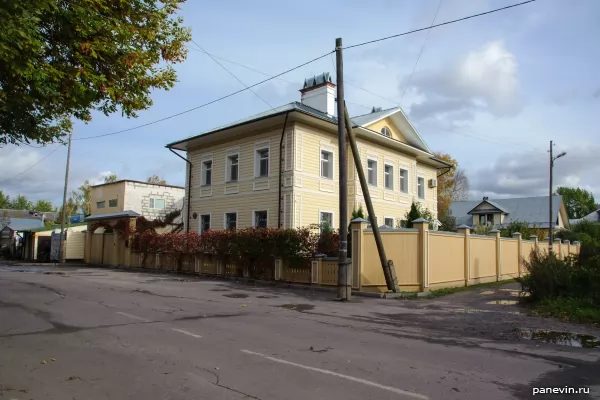 And here the fence is beautiful, the part that is on the street.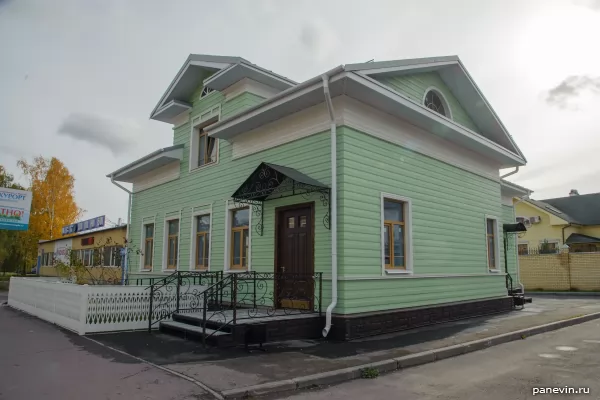 Wooden house with palisade. It looks like the house has lost a lot of elements ...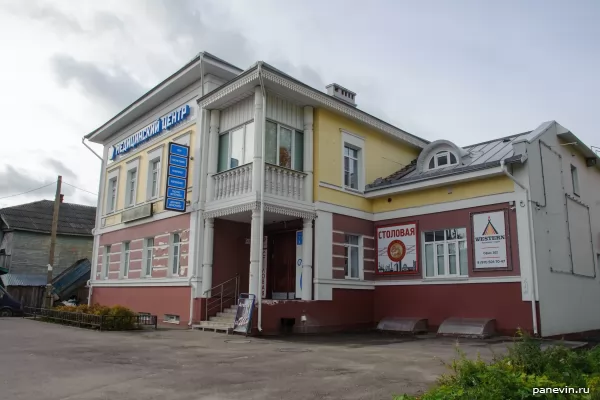 Brick house with a beautiful wooden extension. Street Vorovskogo.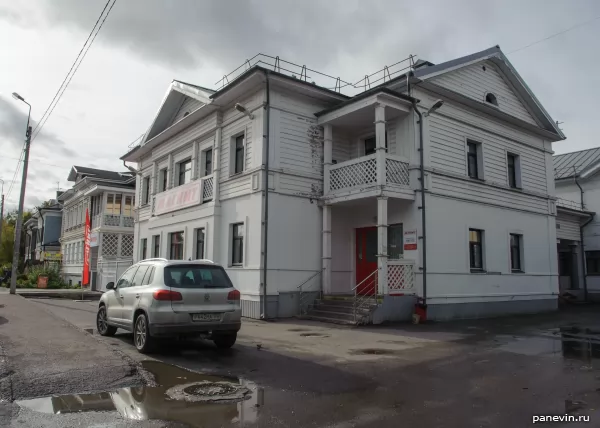 A tree-covered brick house is a standard Vologda theme. Well, it looks attractive. Street Vorovskogo, 46, Magnet supermarket.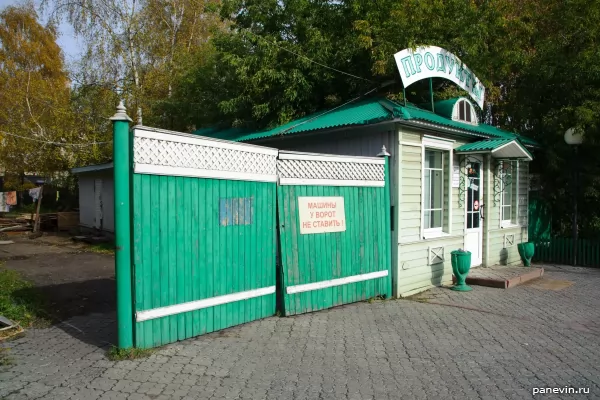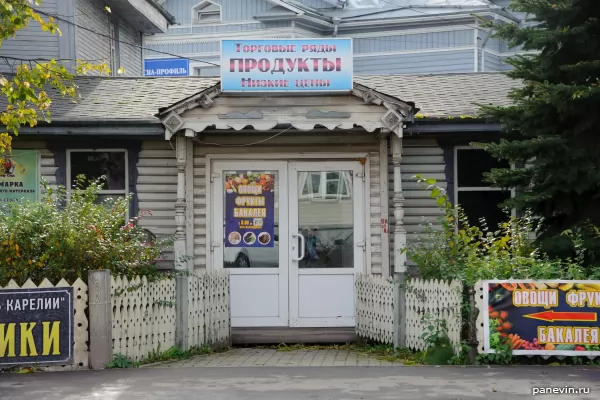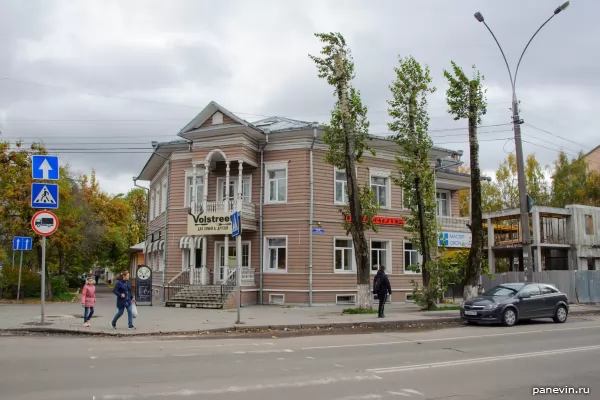 It looks like a brick house lined with wood, st. Maltsev, 5.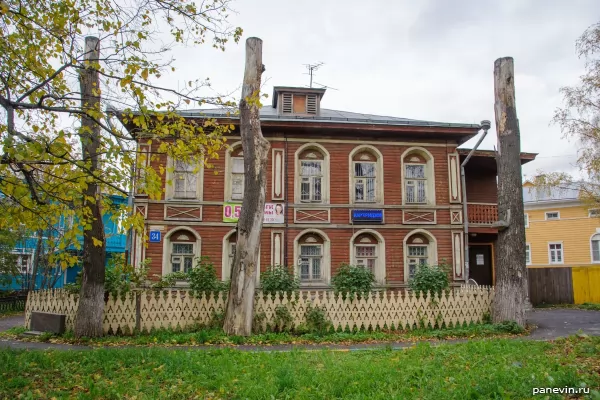 Ivanov's House (Kozlova), 1852 year of construction, Blagoveshchenskaya 34.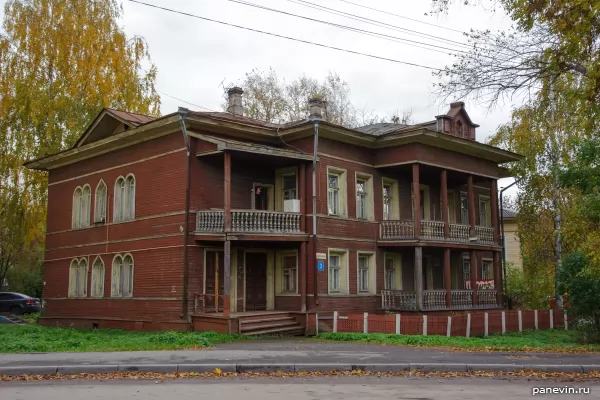 House of a local merchant A. F. Makaushin, 1900 year, st. Maltsev, 3. The fence is fantastic!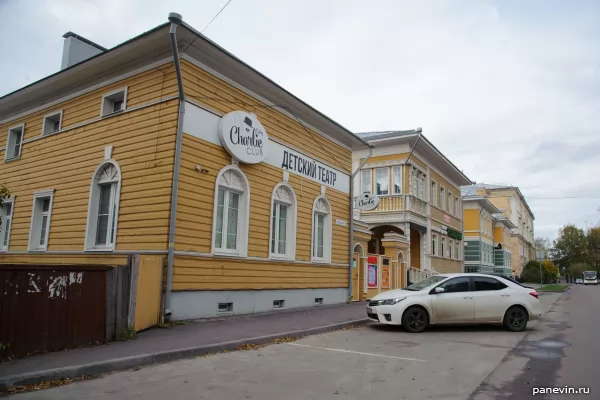 Children's Theater "Charlie Club" (Vologda, 6 Maltsev St.), followed by a replica.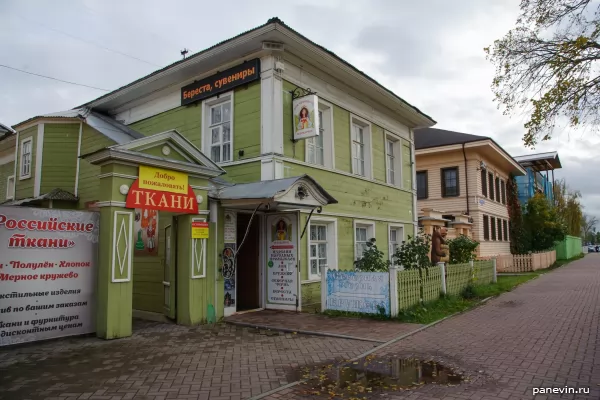 A reference "carved palisade" is assembled on Kremlin Square.



The most carbon bear of Russia! : D

There is a huge amount of wooden architecture in Vologda and the good work is being restored and preserved, although it is very problematic to live in such houses. Therefore, most of the monuments of architecture in administrative use are museums, clubs, etc.
Share:
Themes:
attractions
134
photos
417
travel
286
Vologda
5
wooden architecture
13
Ticket sales through JetRadar.com service without commissions and markups.
←
Blog
vologda_i_reznoy_palisad
blog