Unusual wooden architecture in Russia
7
photo
with description
24.12.2019 08:42
24.12.2019 08:42
Andrey Panevin

To my surprise, in addition to traditional Russian wooden architecture with tiles, platbands, skates, shutters, there are European architectural styles that are usually embodied in stone.

Classicism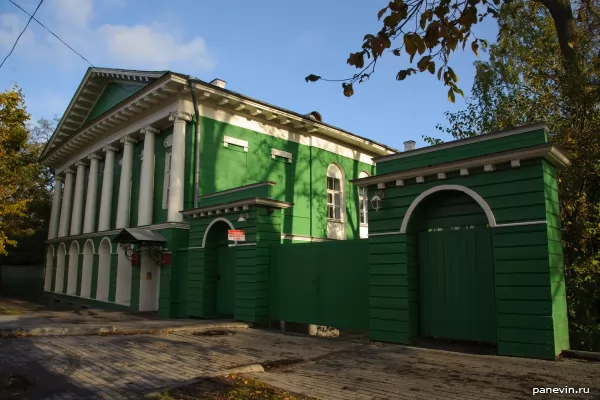 House of State Counselor A.N. Levashov, built in 1829 in the Empire style. Vologda , st. Herzen, 37.

In Vologda, I first met wooden classicism (!)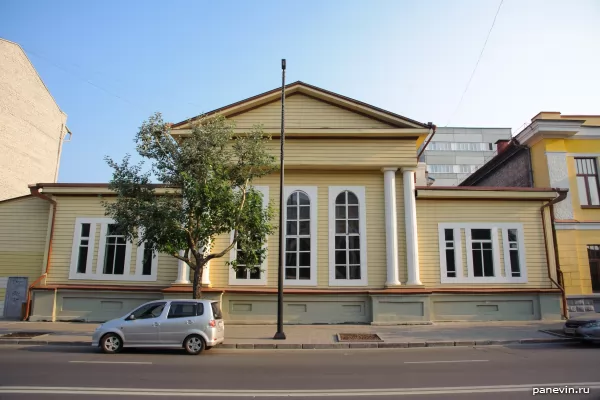 The former building of the Noble Assembly, Krasnoyarsk , Prospekt Mira, 67. The building was built in 1854 - 1858 according to the design of the Decembrist G. S. Baten'kov. Wooden classicism is very rare.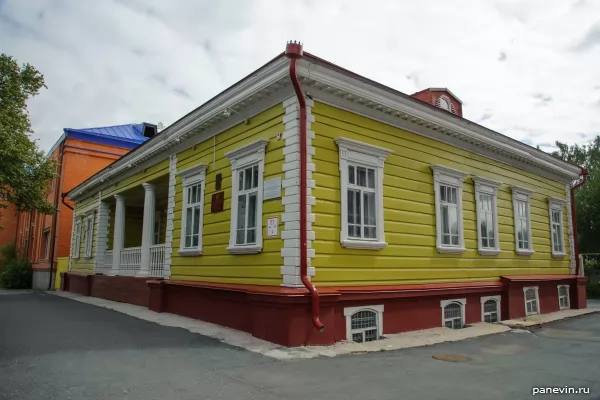 House of the Decembrist M. M. Naryshkin
Kurgan , Klimova street, 80A. In the years 1833–1837, the Naryshkin's house lived Mikhail Mikhailovich Naryshkin and was a kind of center of the city's public life, there were exiled Decembrists who lived at that time in Kurgan and a few representatives of the local intelligentsia. Built in 1774 .

Wooden classicism is very rare.

Art Nouveau is perhaps even less common.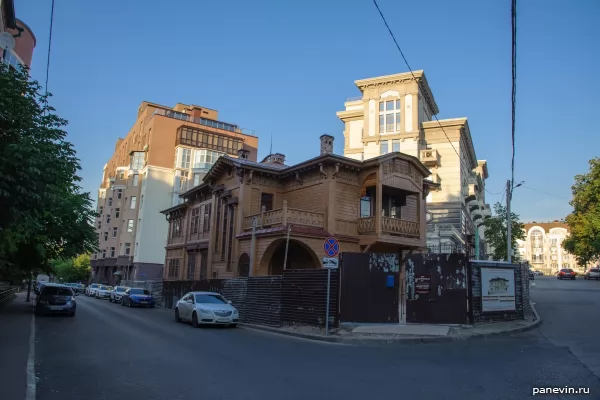 House of V. A. Druzhinina (1911), a unique example of a wooden house in the Art Nouveau style. An object of cultural heritage of local importance.

Kazan , st. Zoya Kosmodemyanskaya, 2.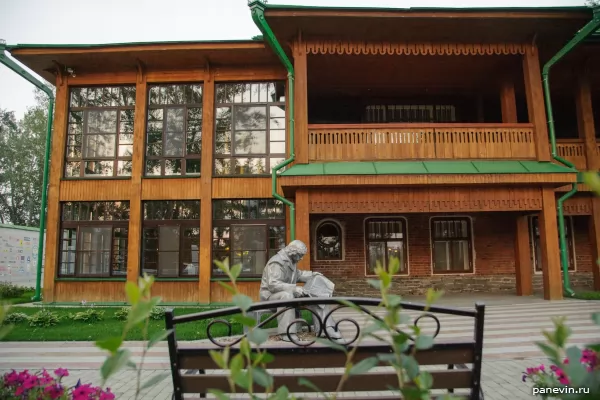 The estate of P. M. Utyakova (wooden house of the 1900s at Yekaterinburg , Klara Zetkin St., 1). Now the Sverdlovsk Union of Journalists (House of Journalists) is located in the house. In the foreground is the sculpture "The steelworker is reading a newspaper."

Neo-Gothic (!)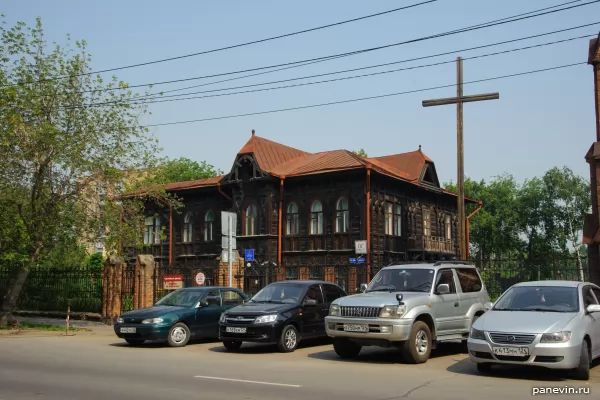 Music School No. 5, Krasnoyarsk, ul. Decembrists, 22. The building was built in 1909 - 1911 . (architect V. A. Sokolovsky, the same as the author of the Catholic church nearby). Presumably the house of clergy.

Bonus: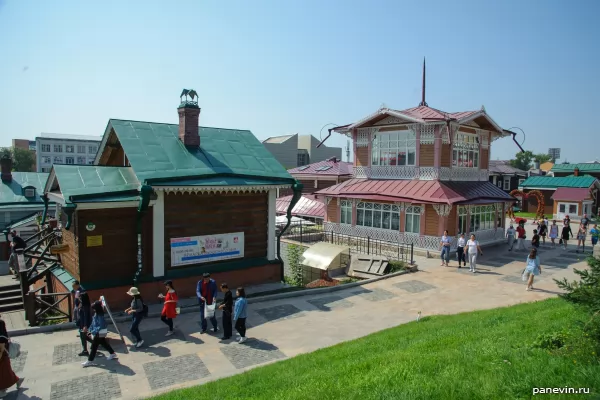 Charoite room, Gift shop. Irkutsk , 130th quarter, July 3, 15/1. Beautiful carved wooden house.

The name comes from the rare mineral with which the rooms are decorated. Charoite is mined in only one place on the planet - on the Char River in the north of the Irkutsk Region.
Share:
Themes:
architecture
31
attractions
134
photos
417
travel
286
wooden architecture
13
←
Blog
neobichnaya_derevyannaya_arhitektura
blog