Kch4-328 steam locomotive and monument to Cherepanov brothers first Russian steam locomotive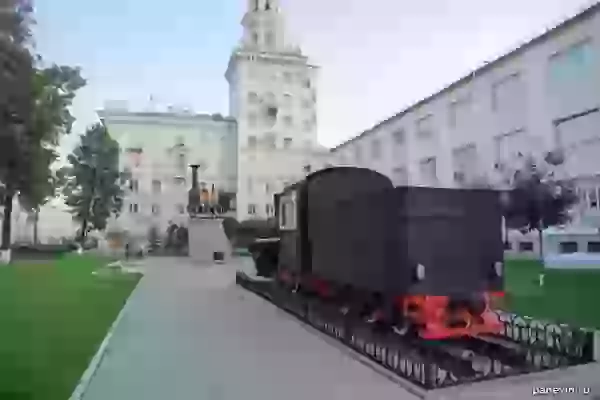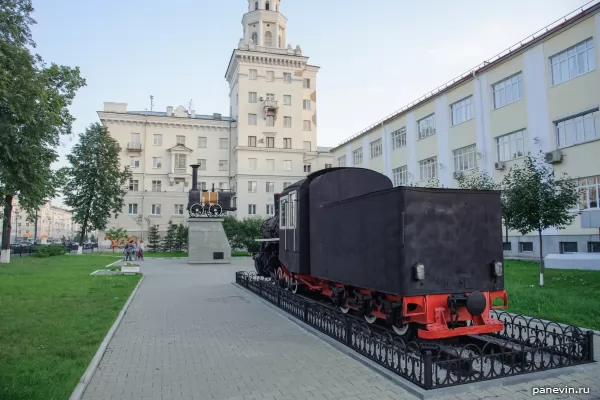 12.08.2018 17:19
Kch4-328 steam locomotive-monument ( the factory number is 2343) and a monument to the first Russian steam train of the Cherepanov brothers.

The first was built by the Skoda plant, Czechoslovakia, 1950, installed as a monument installed in 2004 year.
When restoration, by mistake, the serial number was written instead of the serial number. The locomotive is now signed as Kch4-2343 .

Model of the first Russian locomotive of Russian mechanics .A. And ME Cherepanovs are made in honor of the centenary of the Sverdlovsk railway, installed October 13 1978 of the year. A time capsule was laid in the monument. Open the road in 2028 on the day of the 150th anniversary.

Both locomotives are standing near the Palace of Culture of Railwaymen (Ekaterinburg, ul. Chelyuskintsev, 102/Yakov Sverdlov Street, 35).
code to blog:
Share:
Ticket sales through JetRadar.com service without commissions and markups.
Ekaterinburg — sights and monuments on a photo.
monuments
St.-Petersburg
on an extent of two centuries from the moment of the basis was capital of the Russian empire, was its cultural, political centre. Monuments, sculptures and obelisks are dispersed on all city, concentrating, certainly, in the centre
Petersburg
. Separately: only
Petersburg
... →
parovoz-pamyatnik_kch4-328_i_pamyatnik
photo