Krasnoyarsk children's railway
11
photo
with description
14.12.2019 07:47
14.12.2019 07:47
Andrey Panevin

In Krasnoyarsk, in Central Park there is an amazing attraction - a children's railway (a branch of Russian Railways).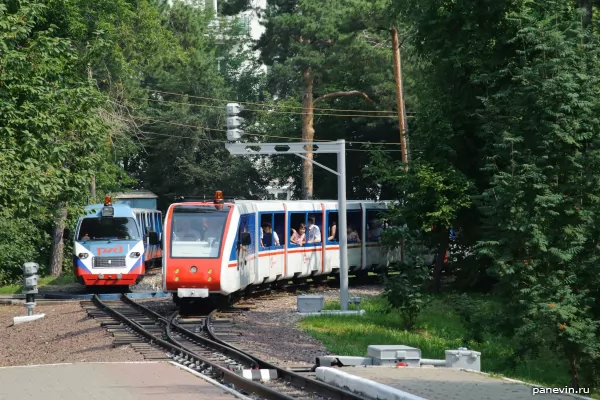 The Children's Railway is the very first in Russia, opened on August 1, 1936, and the second in the USSR, after the Children's Railway in Tbilisi, built in 1935.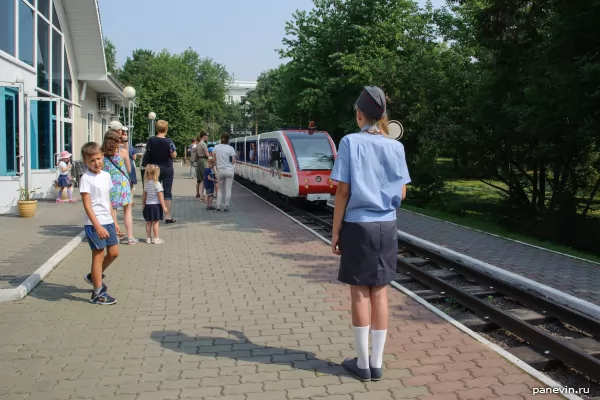 Arrival of the train at the Yubileinaya station. Krasnoyarsk, Central Park.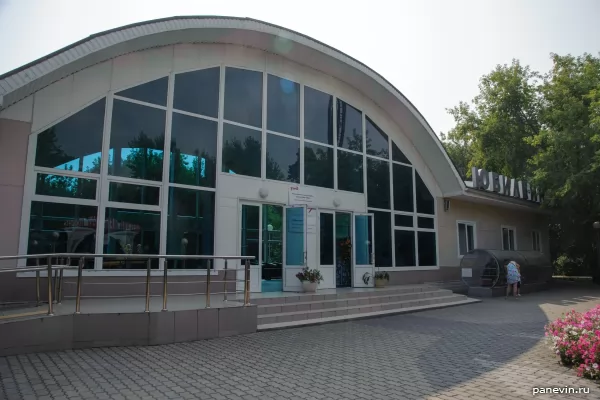 Station "Jubilee".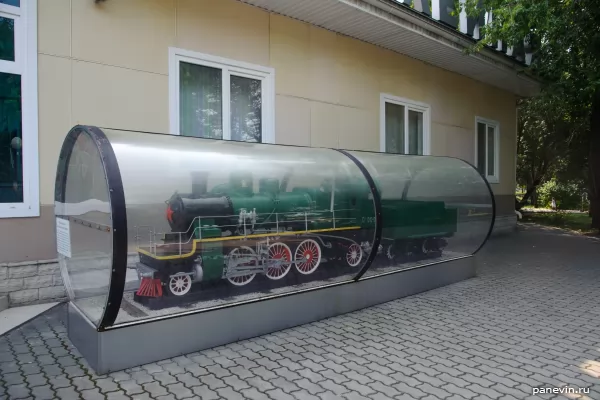 The first steam locomotive of this railway, C from 00-01. What is surprising - a homemade engine, built by the Komsomol members of the factory school at the PRVZ and regularly worked on the children's railway line for 25 years (from 1936 to 1961). The weight of this engineering miracle is 1.5 tons; overall dimensions are 1/5 of the size of an "adult" steam locomotive.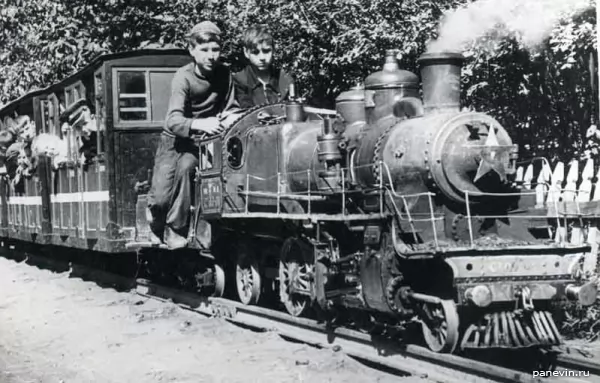 So, on this locomotive, children were dissected in the 40-50s (photo from Wikipedia).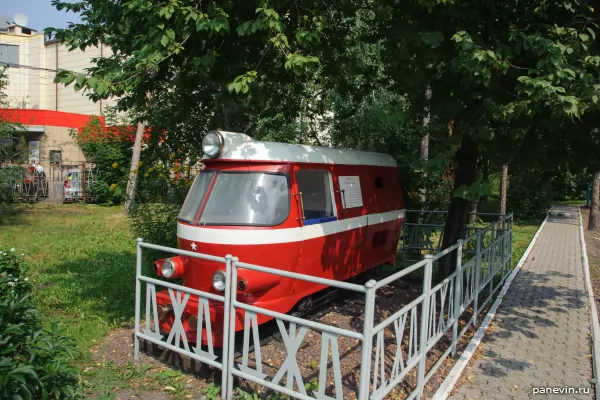 The Yubileiny motor transporter was made by the Krasnoyarsk depot in 1986 on the aggregate base of the Moskvich-412 car (there are Kulibins in Russian villages!). The locomotive is stylized as an electric train ER9, and is equipped with a gasoline-powered internal combustion engine. Over 20 years of work traveled 16,000 kilometers!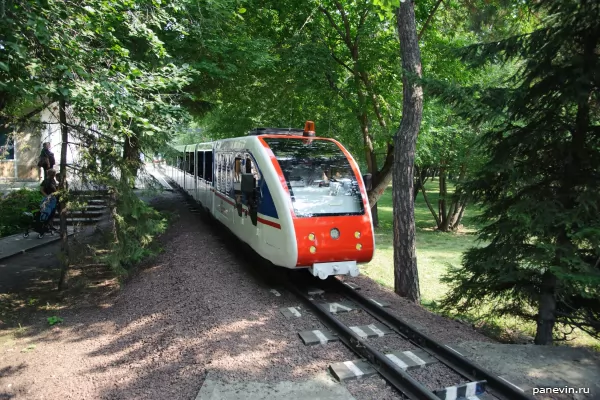 The modern train of the Russian Railways, its ingenious railroad workers pulled from Toyota, taking the engine and body.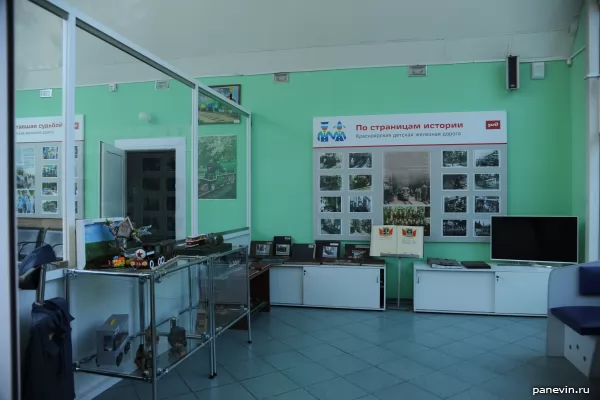 Museum of the History of the Railway at the Yubileinaya station. The children's railway initially had two stations, Tupikovaya (originally, Happy Childhood) and Pervomaiskaya, in 1961 the road was reconstructed, all buildings were demolished and two new stations were built: Yubileynaya and Dream.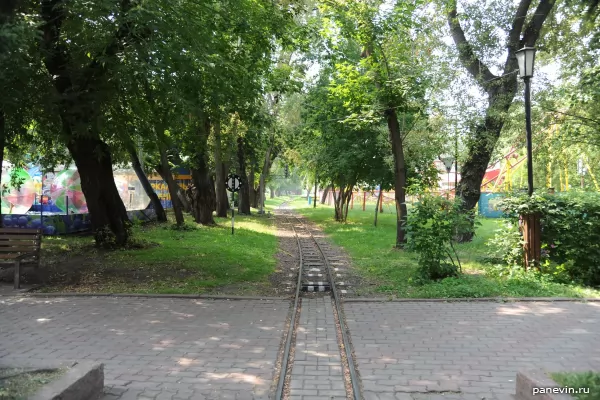 After reconstruction in 2007, the length is 1300 meters; circular road, track: 508 mm (before 1961 - 305 mm).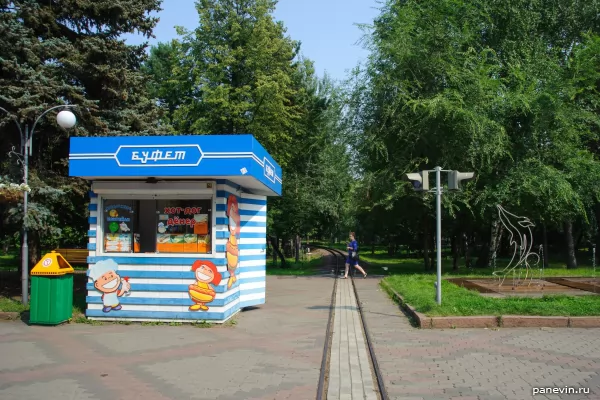 The entire infrastructure is made specifically for this railway and is all unique. For all other Russian Railways, typical diesel locomotives TU10 and factory wagons.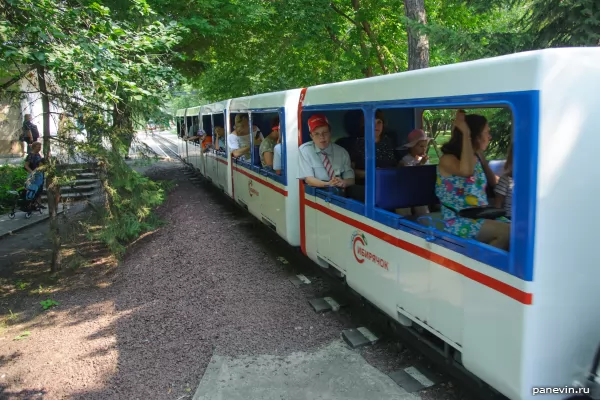 Train children's railway "Sibiryachok."

The annual passenger turnover is from 30 to 40 thousand people (2007), mainly children. The road also has educational functions, preparing personnel.
Share:
Themes:
Krasnoyarsk
5
photos
417
railway transportation
10
Russian Railways
6
technics
17
transport
13
travel
286
Ticket sales through JetRadar.com service without commissions and markups.
←
Blog
krasnoyarskaya_detskaya_zheleznaya_doroga
blog