Taynitskaya Tower, view of the Volga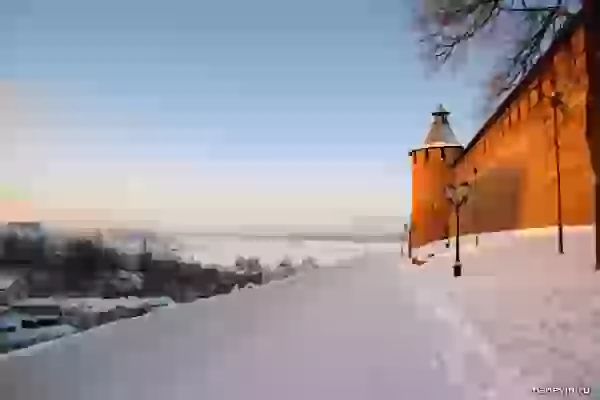 06.01.2019 14:50
Around the walls Novgorod Kremlin there is a well-maintained path, it is a pity there are few benches, but small lamps. Well, when I was undergoing repair work and most of the circuit trails were closed.
code to blog:
Share:
photo
near Nizhny Novgorod Kremlin
Nizhny Novgorod — attractions, monuments and sculptures in the photo, Nizhny Novgorod Kremlin.
Nizhny Novgorod Kremlin — main sight of Nizhny Novgorod, old Russian fortress on a photos.
Volga — greatest and big russian river in central part of Russia, views of Volga on a photo.
winter
Winter photo, white snow and frost. Winter in Russia!
taynitskaya_bashnya_vid_na_volgu
photo