Kazan Kremlin
33
photo
with description
02.12.2018 12:30
02.12.2018 12:30
Andrey Panevin

The main attraction of Kazan is, of course, Kazan Kremlin.



Kazan Kremlin, view from the embankment of the Bulak channel.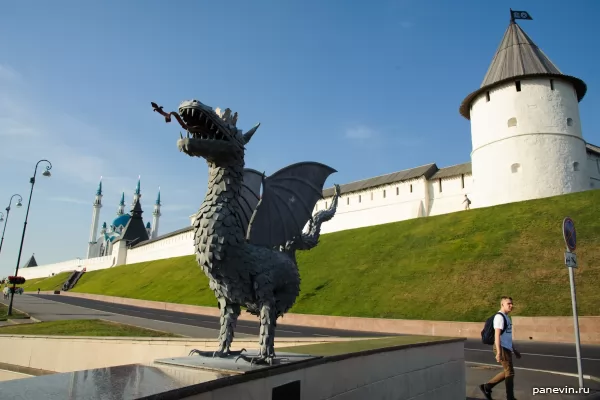 A metal sculpture of Zilant, a mythical dragon, one of the symbols of the capital of Tatarstan, is installed above the descent to the Kremlin Metro Station of the Kazan Metro. The left wall of the Kazan Kremlin and the South-West Round Tower (built in 1556-1562).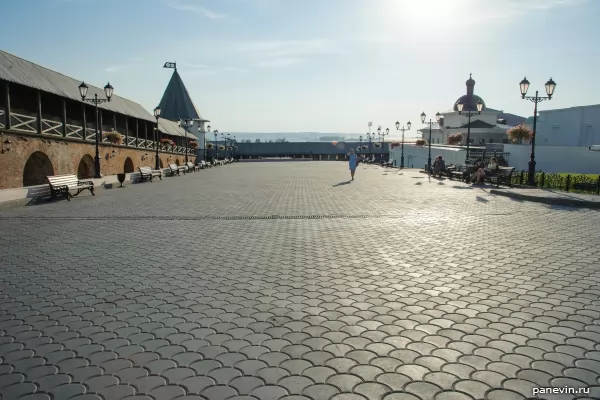 The Kazan Kremlin, a very cool tile - like stylization of Russian scaly armor.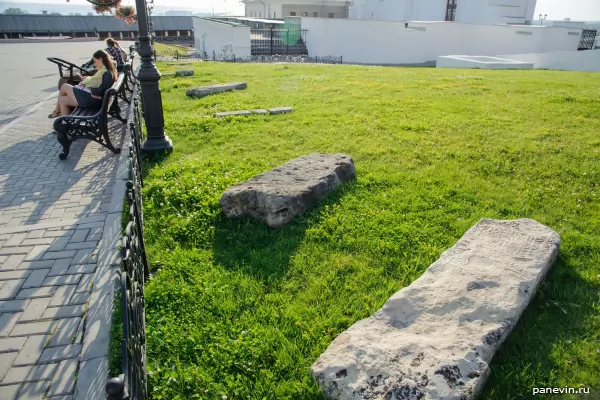 Old tombstones on the territory of Transfiguration Monastery.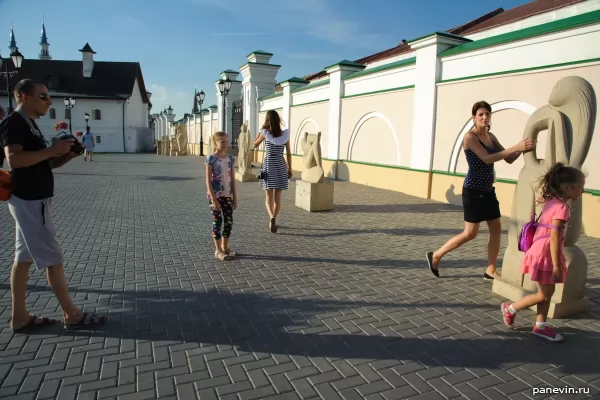 Avant-garde sculptures in the Kazan Kremlin. Quite interesting.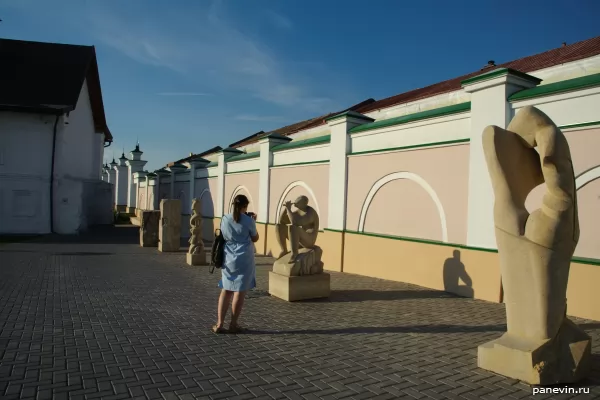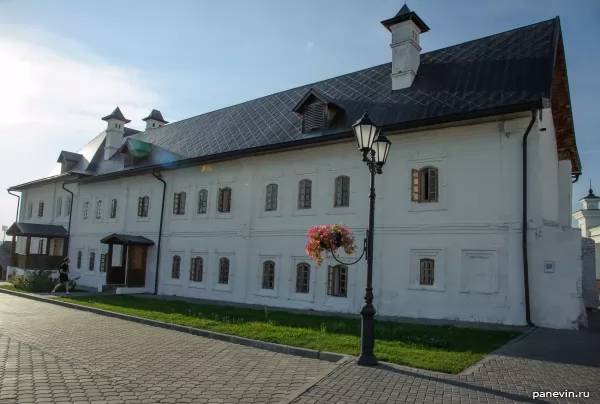 Fraternal Corps, a monument of architecture, the structure of the XVII century. One of the buildings of the Transfiguration Monastery.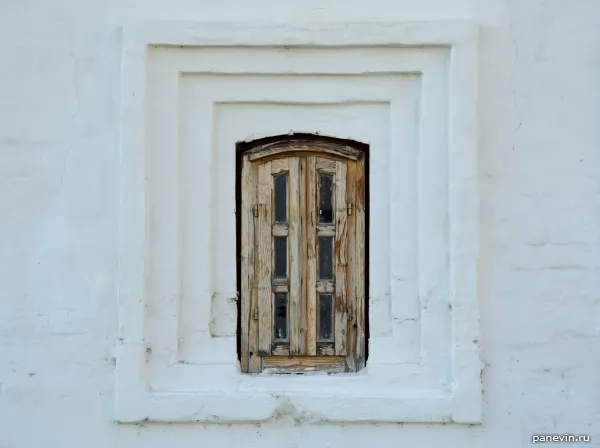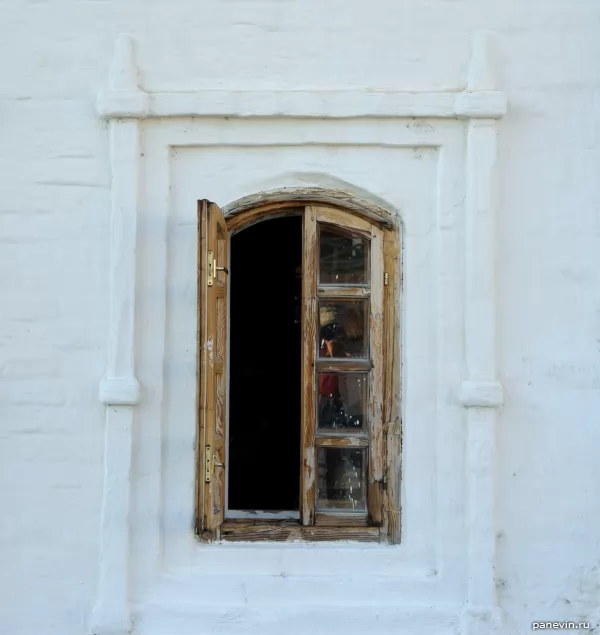 Windows, Selfies.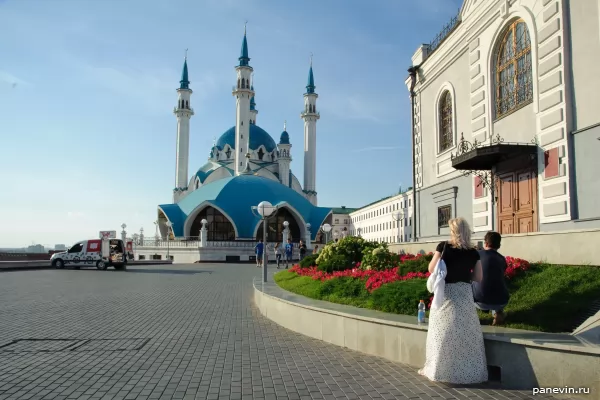 Kul-Sharif Mosque - the main mosque of Kazan and Tatarstan, opened in 2005 year to the 1000th anniversary of Kazan, one of the symbols of the city.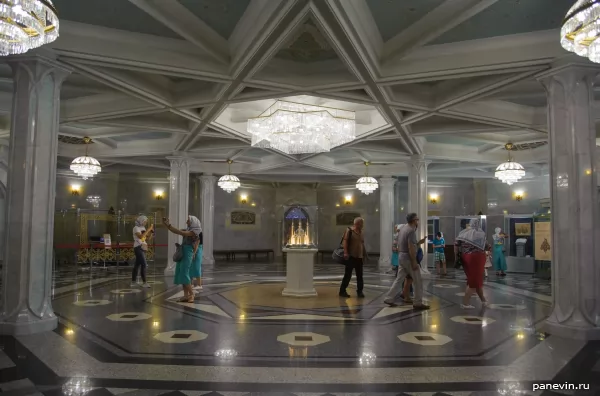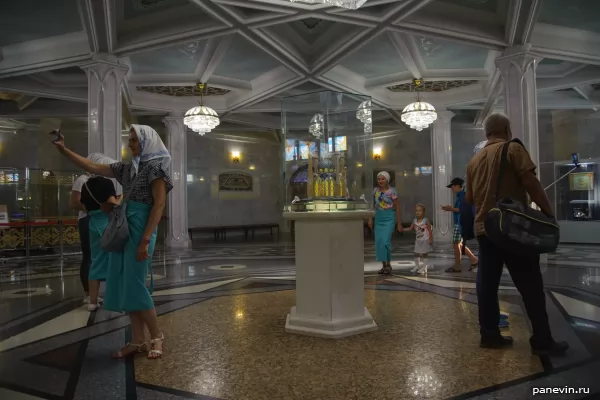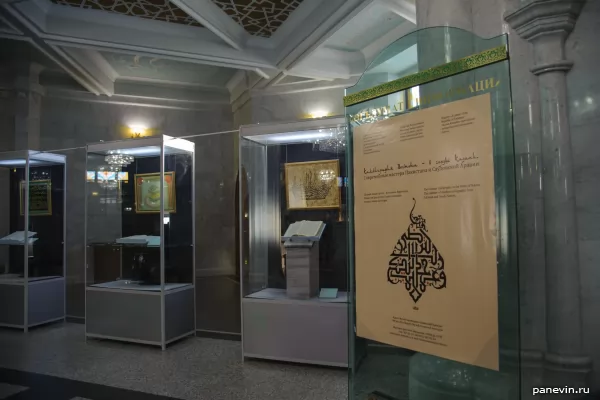 Old Korans.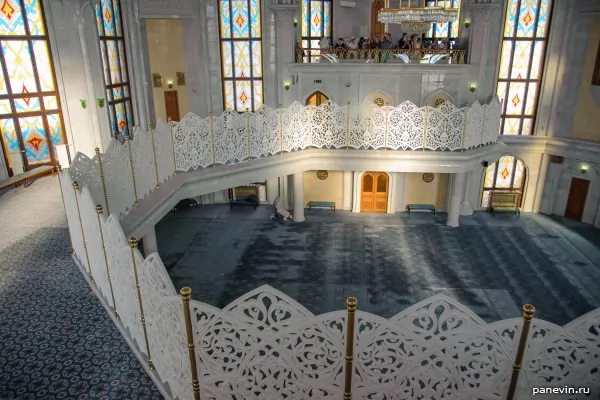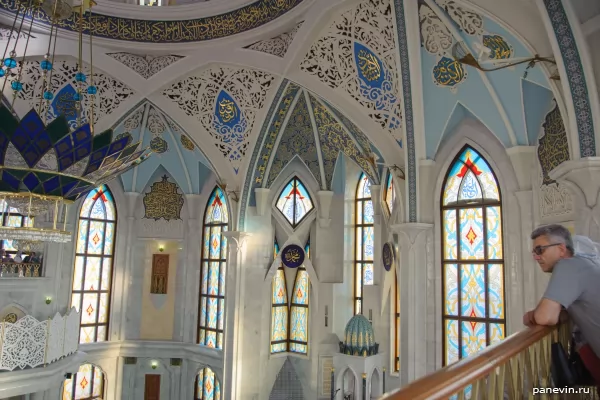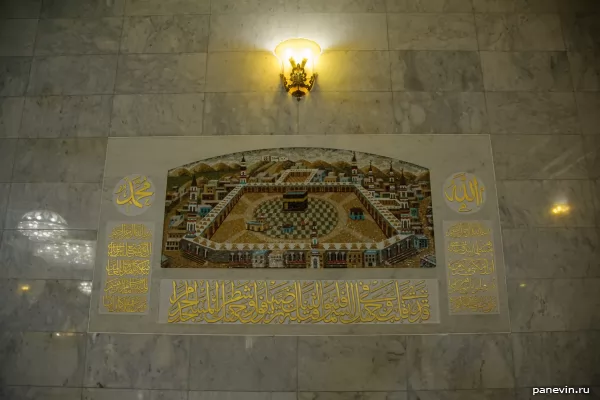 Mecca, image on the wall, Kul-Sharif mosque.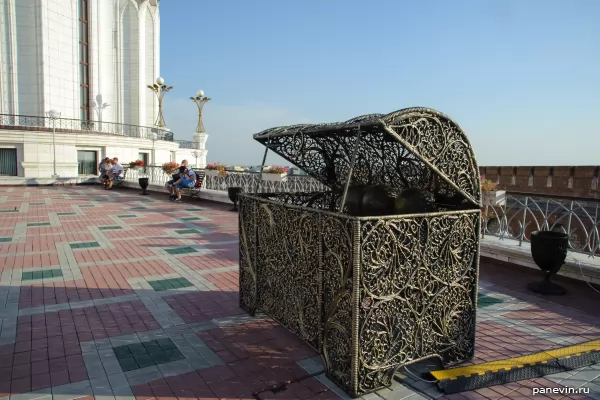 A chest with soccer balls (as I understood by luminous ones), which probably appeared on the eve of the 2018 World Cup,, some of the matches that took place in Kazan.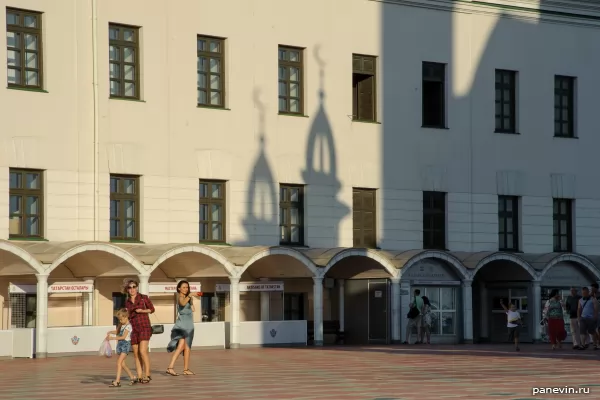 Building on a photo - Hazine museum complex.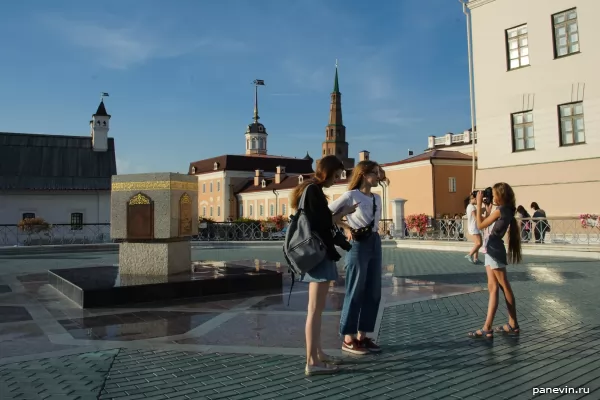 A girl photographs a memorial stone dedicated to the tab of the Kul Sharif mosque.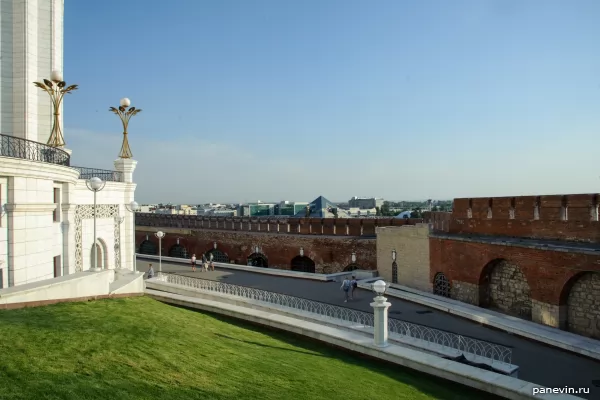 Lanterns near the mosque of fantastic beauty.



Game of Thrones in Tatar :)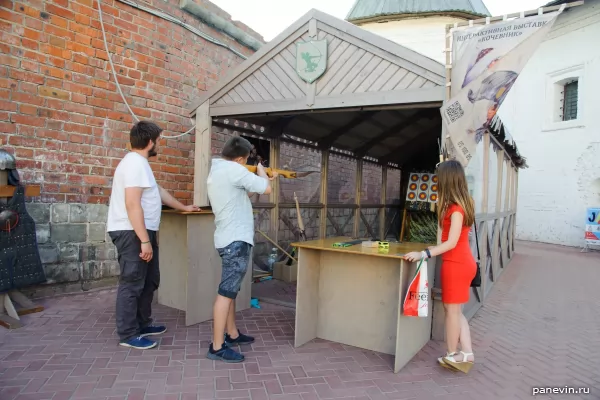 Shooting range, you can shoot from a crossbow.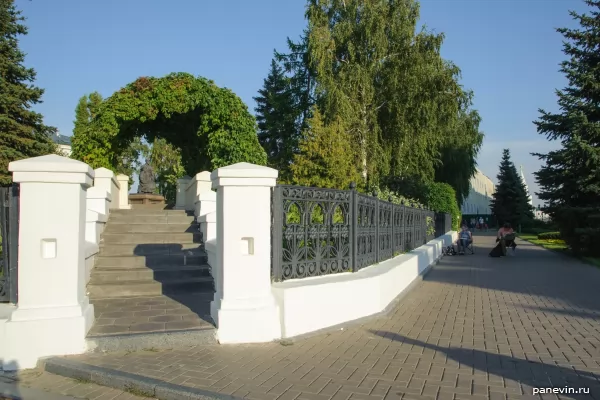 Square of the 1000th anniversary of Kazan. Under the green arch you can see the monument "Architect of the Kazan Kremlin".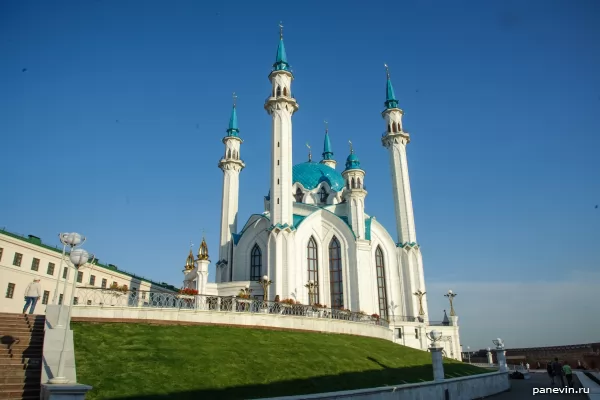 Kul-Sharif Cathedral Mosque.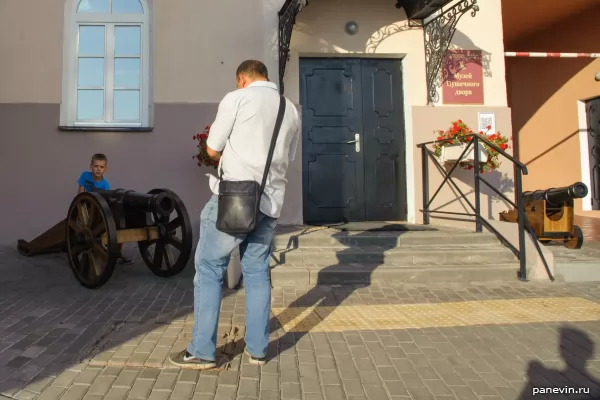 Nearby is a complex of buildings Artillery yard, and therefore the gun (XVIII century).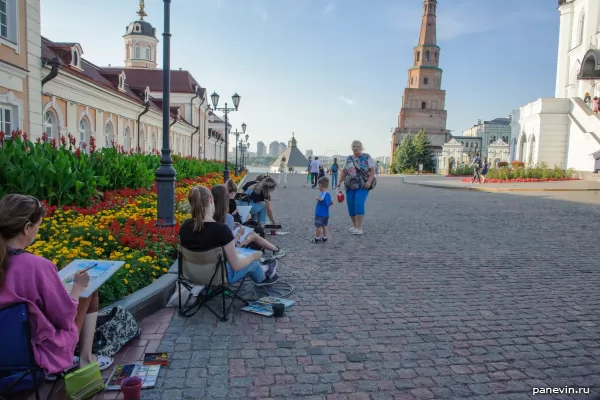 Grandmother granddaughter: go away, do not bother the girls! Yes, and now you will be bloated!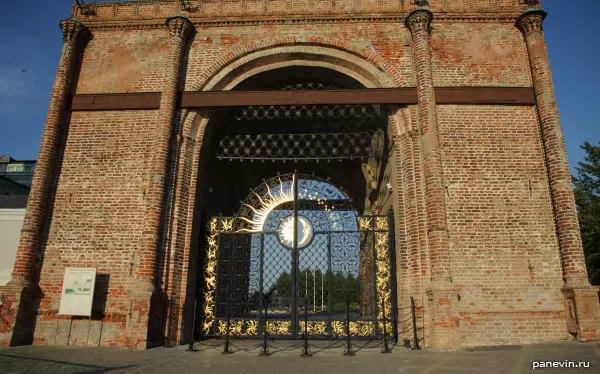 Syuyumbike Tower Gate is one of the main architectural symbols of Kazan.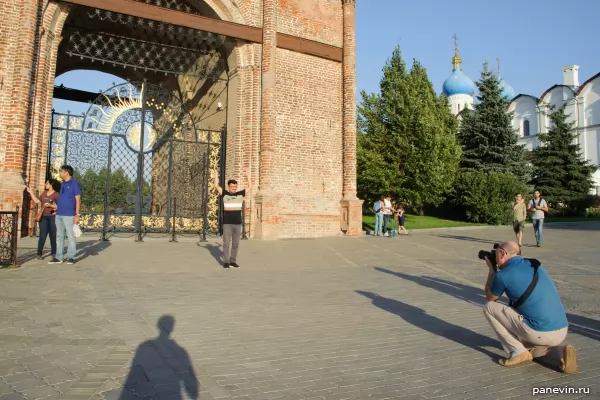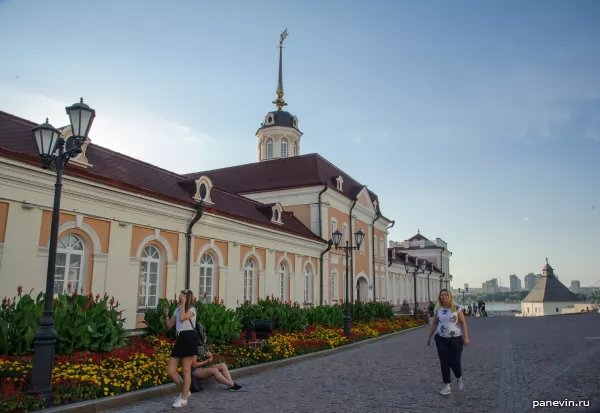 The main building of the Artillery (Cannon) yard, Petrovo baroque. This style of architecture is the last thing I expected to meet in Kazan.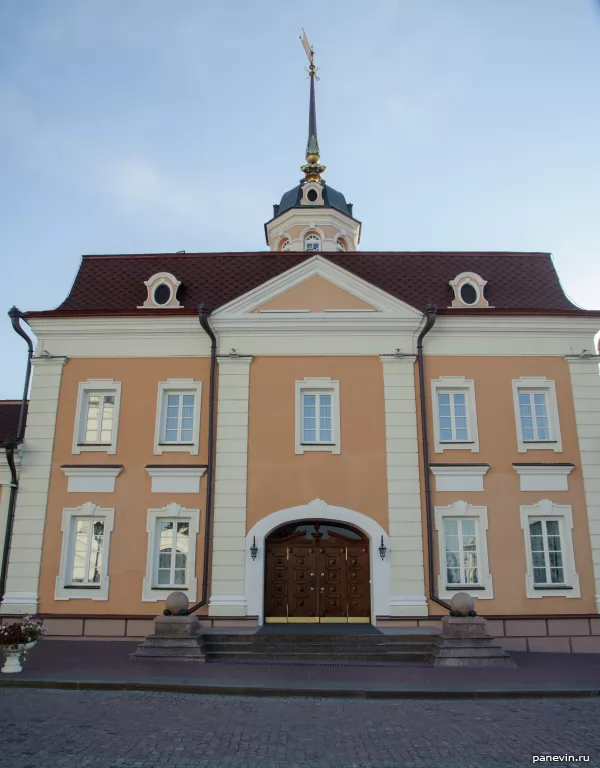 The Spasskaya Passage Tower with the gate church in the name of the Savior's Unlicensed Image, erected in the 16th century by the Pskov architects Ivan Shiry and Postnik Yakovlev, nicknamed "Barma", has since been rebuilt several times. On the left a monument to the poet Musa Jalil.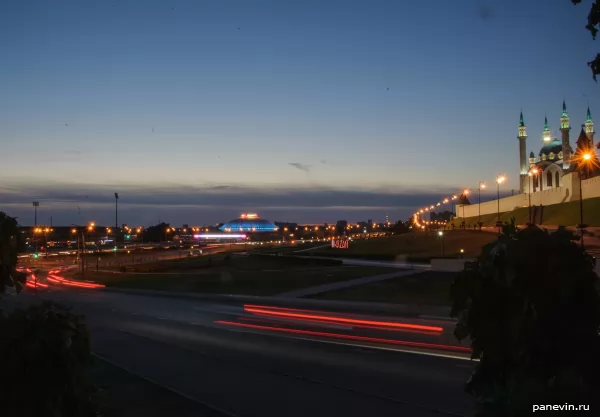 Millennium Square - an extensive splanade in front of the fortress walls of the Kazan Kremlin.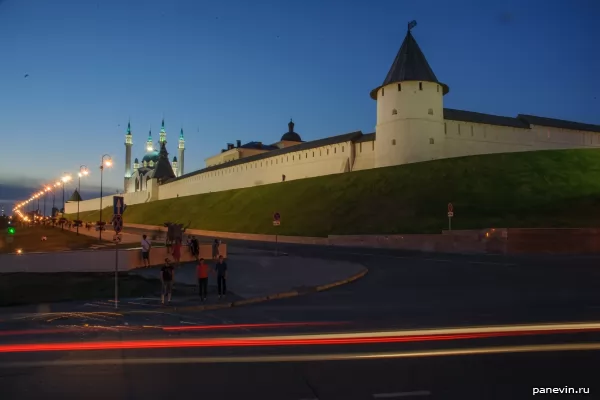 Kazan Kremlin is beautiful and in excellent condition. I had no time for museums, another time.


Share:
Themes:
cathedral mosque
1
churches and cathedrals
24
fortification
35
fortresses
25
Kazan
2
Kazan Kremlin
1
mosque
2
photos
417
travel
286
Ticket sales through JetRadar.com service without commissions and markups.
←
Blog
kazanskiy_kreml
blog