House of the Goltyakovs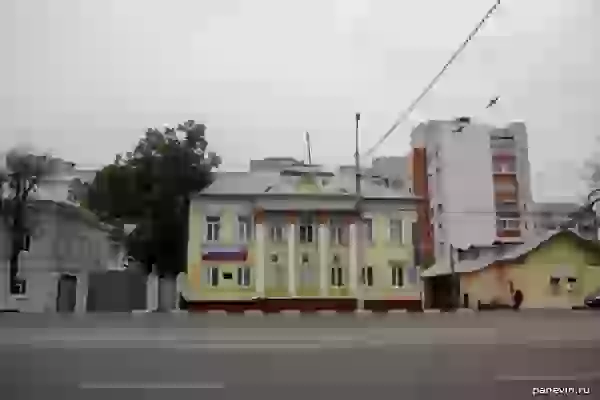 28.09.2020 10:26
Former House of the Goltyakovs, Tula , Oktyabrskaya Street, 17.

The elegant two-storey house of the classical style with a four-column portico of the Corinthian order was built approximately in 1820-1830. It was built by the owner of the Dubensky iron-smelting plant Pyotr Mosolov, a descendant Fyodor Mosolov, a cousin of Alexei, Maxim and two Ivanov Mosolovs, famous Tula gunsmiths and industrialists.

The house was sold to the gunsmiths Goltyakovs.The Goltyakovs were famous back in the 18th century as skilled carvers, inlayers, engravers. Pyotr Goltyakov`s shotguns are kept in the Hermitage and the State Historical Museum in Moscow.

Nikolai Goltyakov was also a designer. In the early 1860s he proposed a new design of the revolver , which was recommended for the officer corps of the Russian army. The Department of Trade and Manufactures granted him a privilege to produce the emergence of revolvers with the right to sell throughout Russia. In 1880 Goltyakov presented the Emperor Alexander II with his own hand-made shooting set from a revolver rifle and two revolvers.

Above the windows of the lower floor there are stucco antique masks.
code to blog:
Share:
classicism
Classicism architecture and sculptures on a photo.
dom_goltyakovih
photo