On a bend
Neva
costs one of the most beautiful creations of a XVIII-th century
Smolny of Revival Christ`s Cathedral
. Which has been constructed under instructions
Elizabeths Petrovny
, wished to spend last years the life in an environment of the approached maidens behind monastery walls.
Smolny a monastery under instructions of the empress
have put
on a place of «Smolny house» — a palace in which she has lived the youth. Under the project into a monastic complex should enter a temple with house churches and a belltower and institute for girls from families of noble family.
cathedral has been put in October
1748
year by the court architect
Ф. B. Rastrelli
, the author
Winter palace
. Erection is begun in May
1751
, but because of the begun war with Prussia. Financing has been cut down also building tritely slowly.
Cathedral has been completed
at
Catherine II
by the architect
V.P.Stasov
only
1835
to year.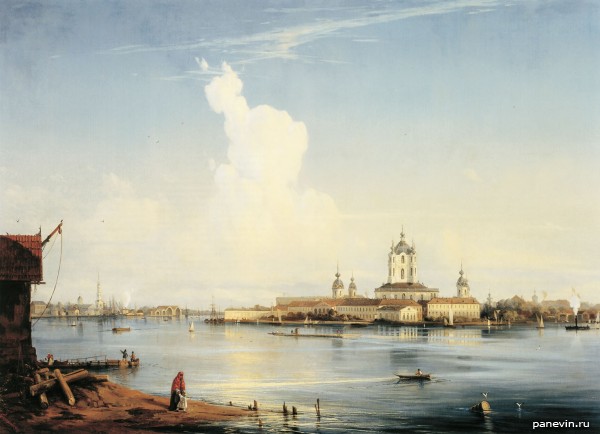 View on Smolny a monastery from the Big Okhta. 1851
In
1922
to year all church property has been withdrawn, in
1923
to year
decision on cathedral closing
as operating church was accepted, but is carried out only in
1931
to year. In
1990
to year in a cathedral the kontsertno-showroom operating on nowadays has been opened.
Now on a belltower it is possible to rise and take pleasure in the top view, and on a viewing point the nearby space is sounded and it is told about constructions near to Smolny (the project huge 140-metre five-tiered belltowers and remained the project, and it would surpass a spike
Peter and Paul cathedral
on 18 metres!) .
At
Smolny cathedral
is surprising feature: the further you are, the more largely it seems.
Share: