Trip to Spain: Zaragoza. Part 2. Fortress Aljafería
10
photo
with description
21.12.2014 23:38
21.12.2014 23:38
Andrey Panevin

In the historical centre of Zaragoza is a remarkable Palace-fortress Aljafería (spanish: Palacio de la Aljafería). Both the palace and a fortress were under construction before capture of a city by Christians, during the Mauritian period of independence of a city, to it such surprising architectural style. Well and since at building ancient Roman constructions archeologists, restoring a fortress in the XX-th century were used, found also separate capitals of the Corinthian warrant and elements of the constructions standing on this place to moors.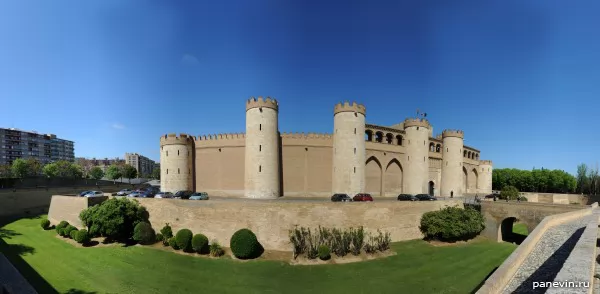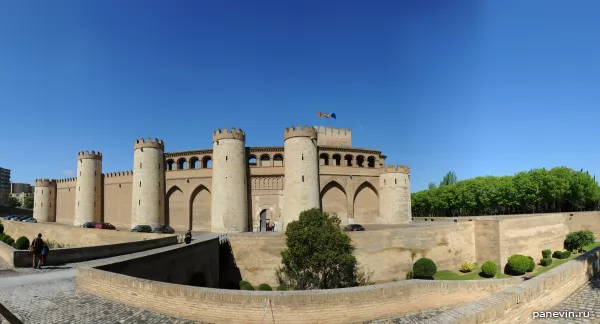 Fortress of the end of XI century. Aljafería has strongly suffered in the XIX-th century beginning, during war with Napoleon and a bloody siege Zaragoza the French armies. Present towers of a fortress — new affairs of the middle of the XX-th century. The part of internal furniture has remained up to now, interiors are surprising an abundance of elements in Mauritian style.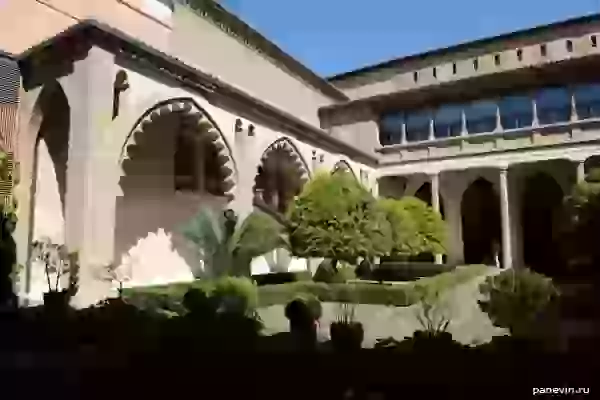 Court yard in the Fortress Aljafería.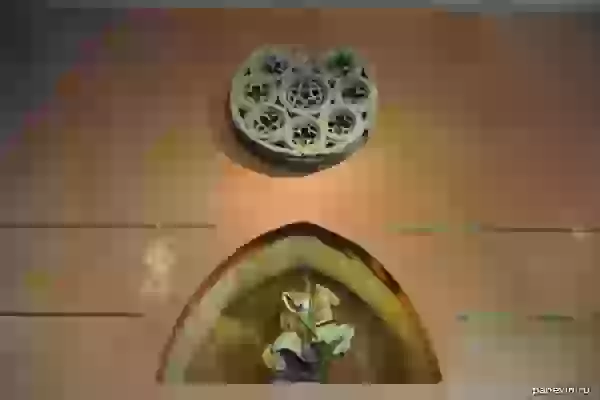 The socket still the Mauritian period and statuette of Sacred George over at entrance in the Palace Aljafería.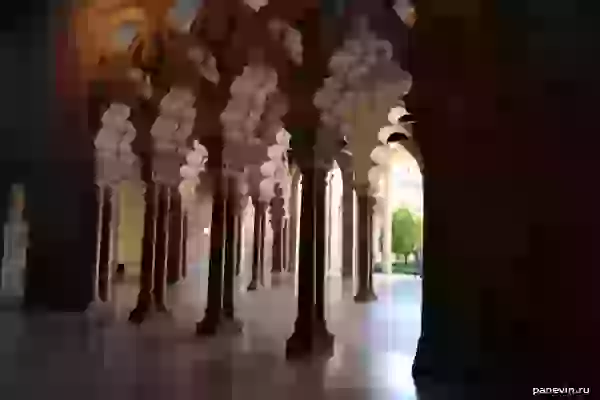 Dual columns. In the European architecture of the such does not meet, only if this mixture of styles with the Mauritian.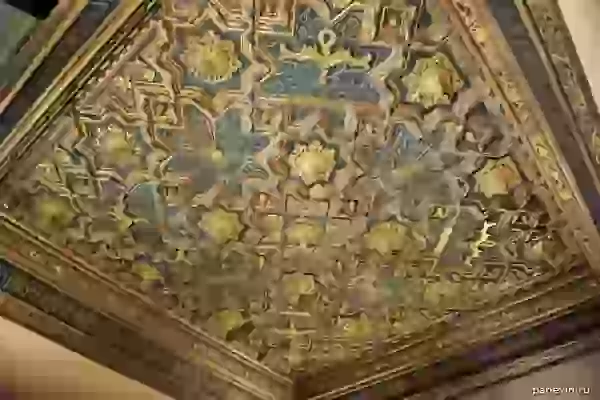 Florid Arabian drawings of a ceiling of one of palace halls. And animals to Moslems it is forbidden to represent people, masters perfected the art on unreal ornaments on detailed elaboration.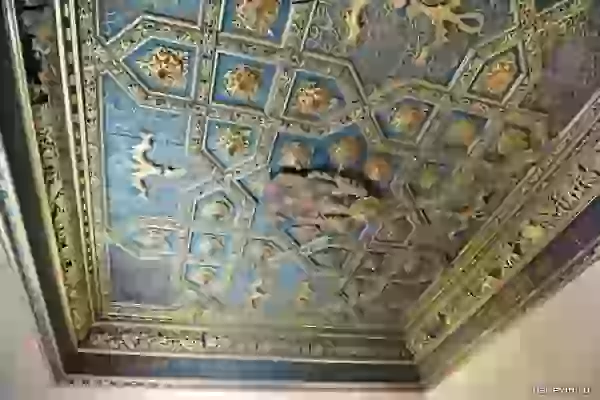 Ceiling in Mauritian style. As I understand, this ceiling is issued by Christian masters and, most likely, on the basis of the previous Arabian registration.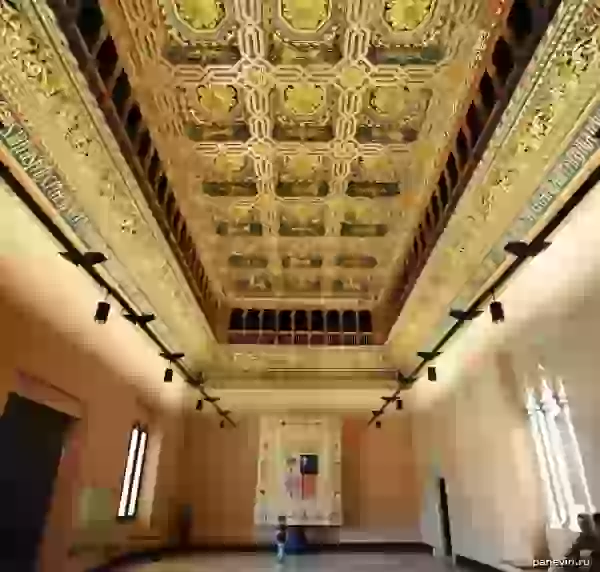 The main hall of the palace.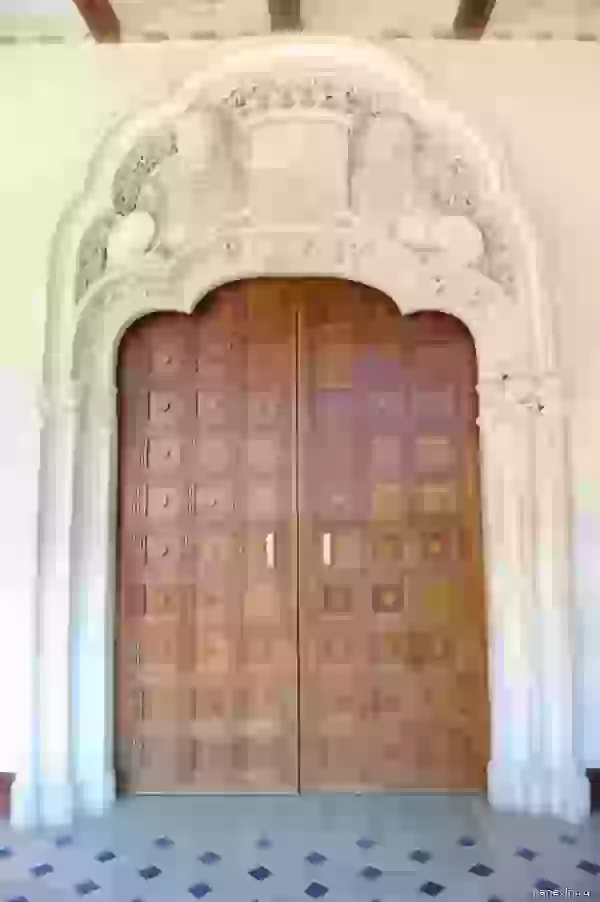 Gate of the Palace Aljafería. Here influence of Arabs minimum, but it is traced in a carved ornament on shutters of doors.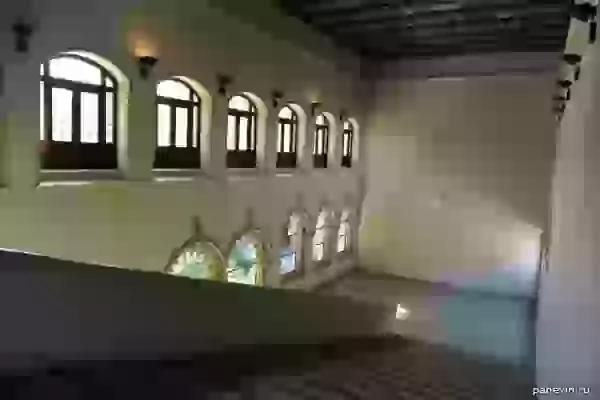 Ladder of the Palace Aljafería. Likely, in the best years, walls and a ceiling shone lists.

Restorers have spent titanic work to 50th years of the XX-th century on restoration palace and fortress. For the rough history at a Aljafería Fortress owners changed, the furniture was altered, walls were reconstructed. Present appearance — most likely is closer up the time of storm by Napoleon's Great Army, but loopholes on towers are taken from a Mauritian antiquity. Interiors once in youth of a fortress were much richer, to what others which better have remained Mauritian palaces testify.
Share:
Themes:
Europe
25
fortification
35
palaces
2
photos
417
Spain
11
travel
286
Zaragoza
2
Ticket sales through JetRadar.com service without commissions and markups.
←
Blog
poezdka_po_ispanii_saragosa_chast_1
blog