Anichkov bridge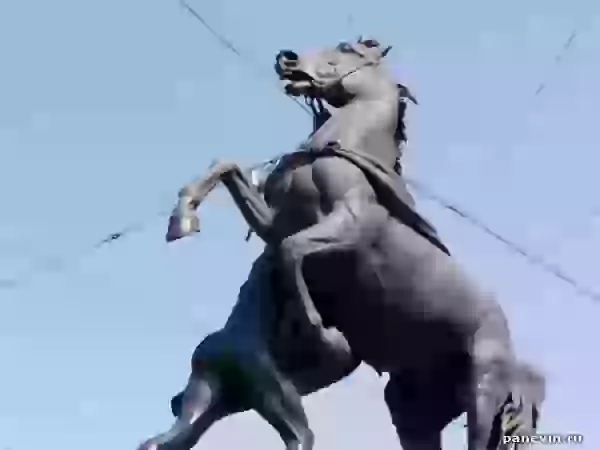 04.05.2004 14:46
One of four sculptural compositions «Tamers of horses» on Anichkov bridge, the cast P.K.Klodtom.

Udarenie on the first syllable of the name of the bridge incorrect, it is correct — Anichkov bridge.
code to blog:
Share:
Anichkov bridge
In the people has received the well-aimed name — «the bridge of 16 eggs» (can count, whether
but 16
?). Horse compositions are cast by the sculptor
Klodt
.
Sculptures
in
St.-Petersburg
stand continually, in particular in the centre, where плотност monuments the phenomenal. The known sculpture most, perhaps, one of the main symbols of a city on Neva -«
Copper Horseman
». The Equestrian statue in honour of
... →
anichkov_most
photo