Trio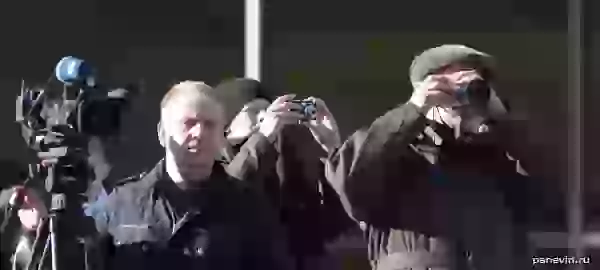 10.10.2009 12:49
Operator of a broadcasting company, the fan with a soap tray and the marksman with camera.
code to blog:
Share:
photos
near Meeting against building «Okhta Center»
Ticket sales through JetRadar.com service without commissions and markups.
rallies
Rallies, meetings, protests.
reportage
Photos in report-style. Different events and moments of city life.
trio_1
photo