Monument to the Heroes of the Civil War in the Far East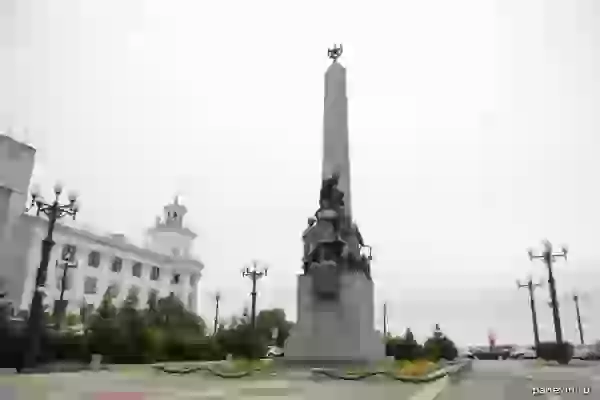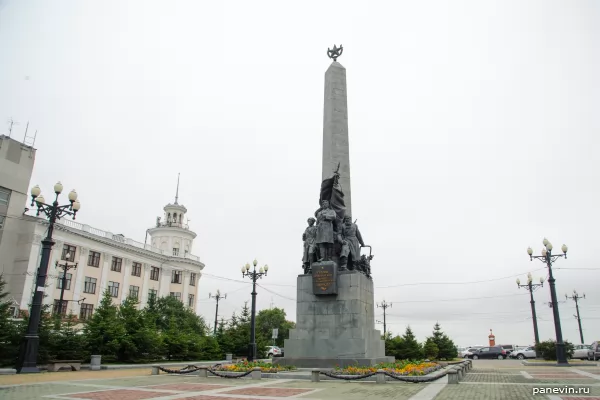 26.07.2019 05:44
Monument to the Heroes of the Civil War in the Far East 1918- 1922. Khabarovsk, Komsomolskaya Square. < br/>
Sculptor A.P. Faydysh-Krandievsky, architect M.O. Barshch.
Monument is inaugurated October 26th1956of the year. At the foot of the stele there are three three-meter figures: partisans in a sheepskin sheepskin coat with a Maxim machine gun, commissar and red guard with rifle and deploy the Soviet flag.

On the side of the pedestal are the words from the song "Along the valleys and on the hills":
"And they will remain as in a fairy tale,
As beckoning lights,
Assault night of Spassk,
Volochaev days ... ".
code to blog:
Share:
Ticket sales through JetRadar.com service without commissions and markups.
monuments
St.-Petersburg
on an extent of two centuries from the moment of the basis was capital of the Russian empire, was its cultural, political centre. Monuments, sculptures and obelisks are dispersed on all city, concentrating, certainly, in the centre
Petersburg
. Separately: only
Petersburg
... →
Sculptures
in
St.-Petersburg
stand continually, in particular in the centre, where плотност monuments the phenomenal. The known sculpture most, perhaps, one of the main symbols of a city on Neva -«
Copper Horseman
». The Equestrian statue in honour of
... →
pamyatnik_geroyam_grazhdanskoy_voyni
photo