Central park of Krasnoyarsk
21
photo
with description
14.12.2019 09:41
14.12.2019 09:41
Andrey Panevin

The central park of Krasnoyarsk opened in 1828, when the City Garden was equipped on the site of the summer residence of the first governor of the Yenisei province A.P. Stepanov.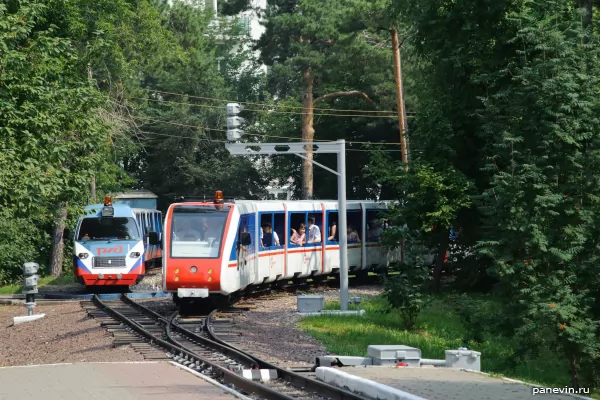 Children's railway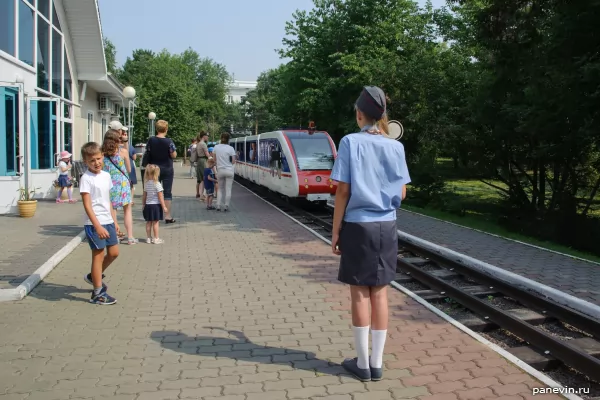 Arrival of the train at the Yubileinaya station. About the Krasnoyarsk children's railway a separate note (11 photos ).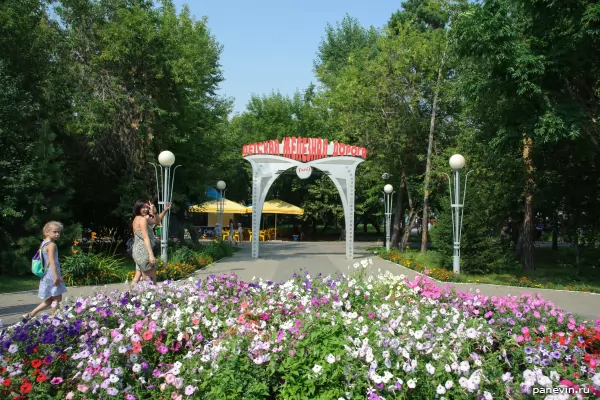 Here zhezh, what passers-by waved at me, I saw only taking apart the photo...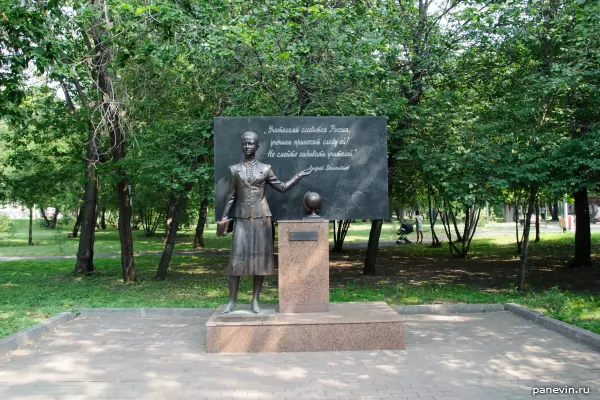 Monument to the teacher
The young teacher is, as it were, teaching a lesson.



Monument to Pushkin.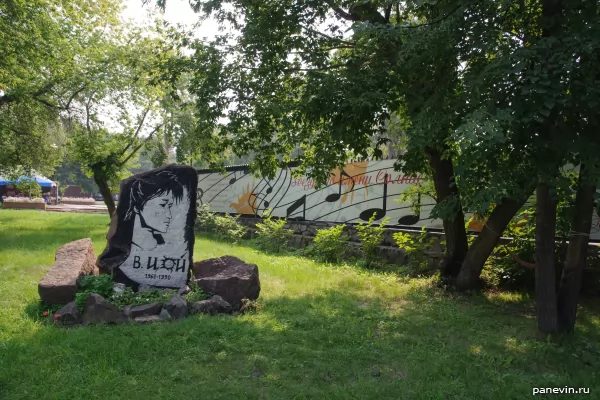 Stone monument Choi.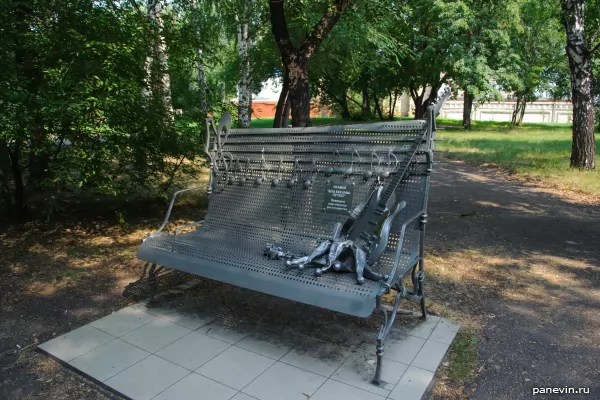 Bench-monument to Mikhail Gorshenev, leader of the King and the Jester group. Caption: "Bench" Be at home, traveler. " Dedicated to all gone rock musicians. "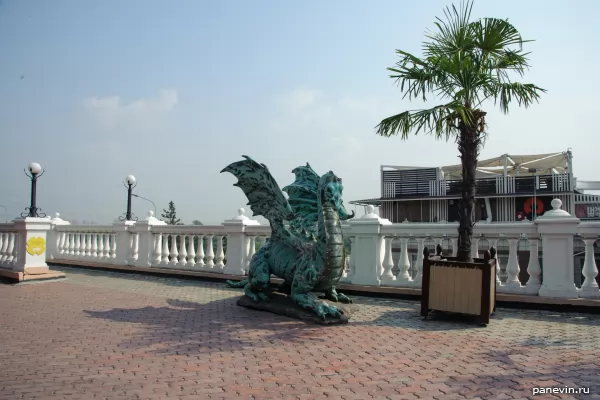 Dragon sculpture on the observation deck in Central Park. It struck me that such palm trees stand all over the city center. It would seem where Krasnoyarsk, and where the tropics. It goes without saying that they are only cleaned in the winter for the winter.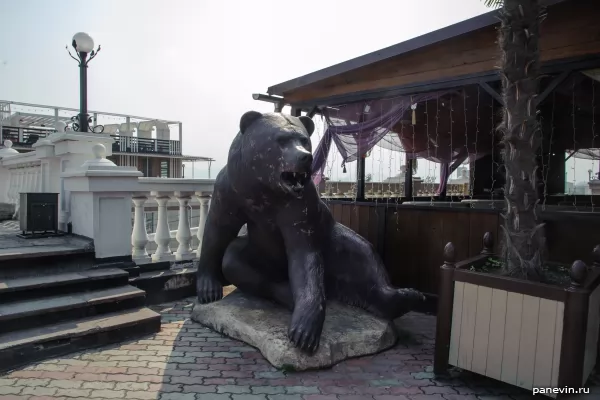 Sculpture of a bear on the observation deck.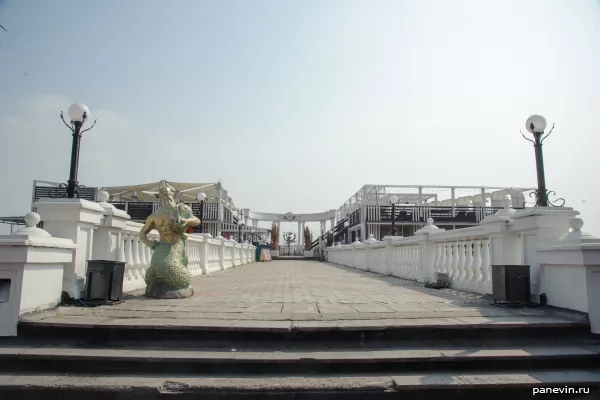 The sculpture "Neptune".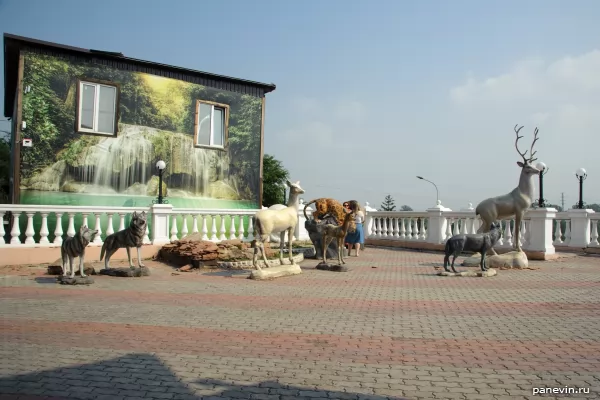 Sculptural group "Deer and Wolves" in the same place.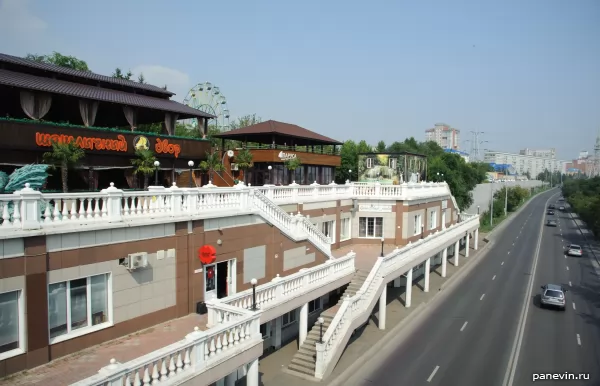 Observation deck of the central park.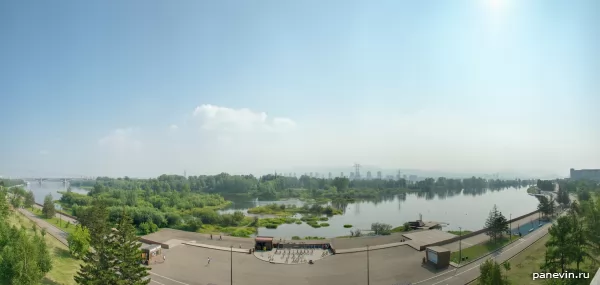 From the observation deck open such views of the Yenisei.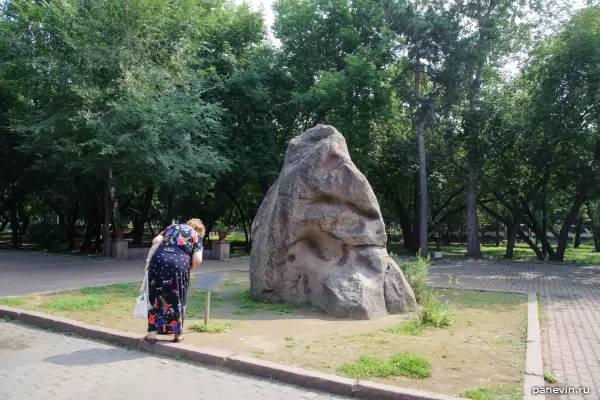 "Neolithic" stone, as I was laughing.



All drawings on the theme of alcohol with a zeak under the Neolithic.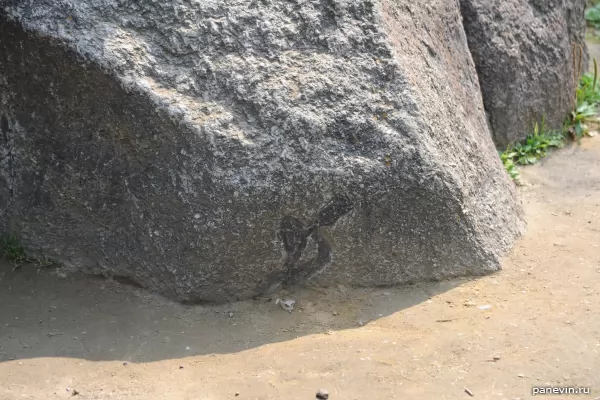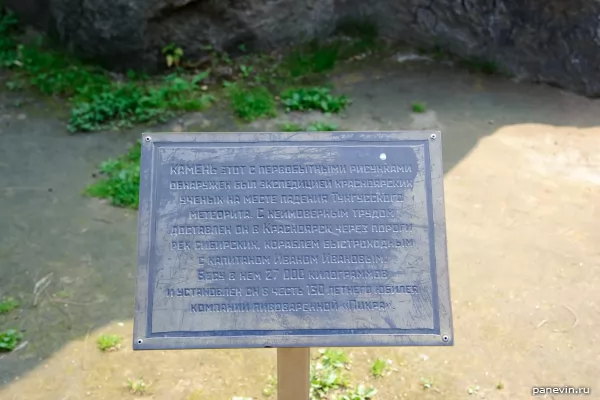 "This stone with primitive drawings was discovered by an expedition of Krasnoyarsk scientists at the site of the fall of the Tunguska meteorite. With incredible difficulty he was delivered to Krasnoyarsk through the rapids of the Siberian rivers, a fast ship with captain Ivan Ivanov. It weighs 27,000 kilograms and is installed in honor of the 130th anniversary of the Pikra brewing company. "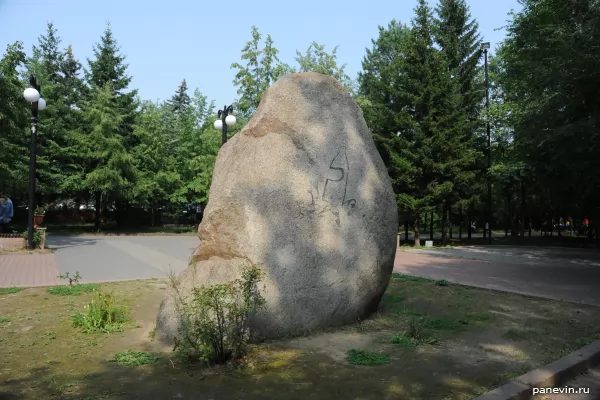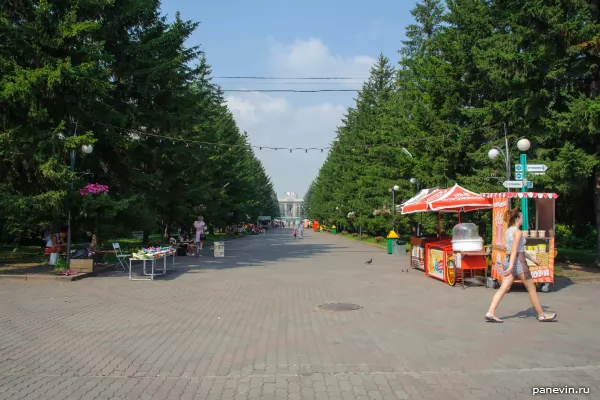 Central Alley. Cafes are few, but in abundance, and at the observation deck you can sit in restaurants.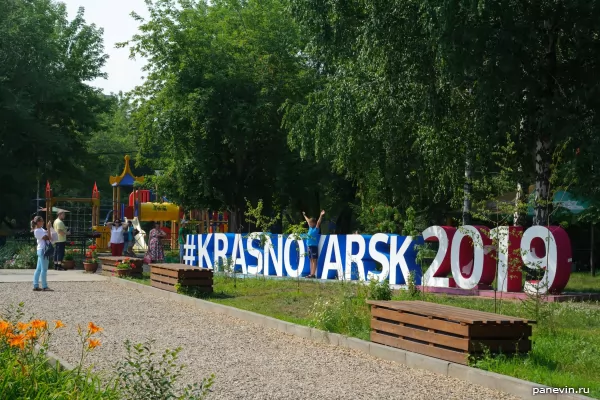 Art object # Krasnoyarsk2019, citizens and guests of the city, of course, take pictures with him.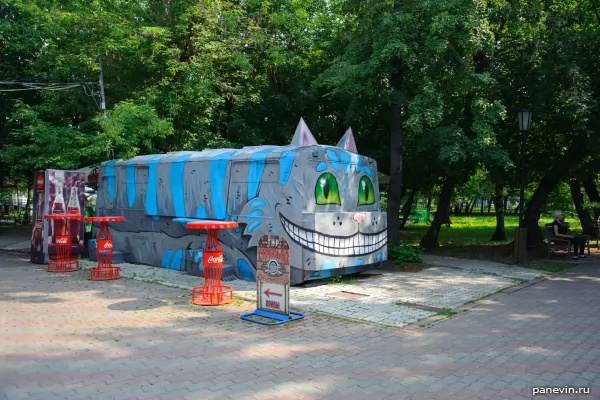 Cafe Cheshire Cat.

The park is excellent, there are sculptures / art objects, attractions, cafes / restaurants / stalls. Well, the children's railway is certainly a landmark of Krasnoyarsk.
Share:
Themes:
Krasnoyarsk
5
parks
11
photos
402
travel
277
Ticket sales through JetRadar.com service without commissions and markups.
←
Blog
tsentralniy_park_krasnoyarska
blog