The most interesting and unusual sculptures and art objects in Russia. Part 7
25
photo
with description
12.10.2019 10:31
12.10.2019 10:31
Andrey Panevin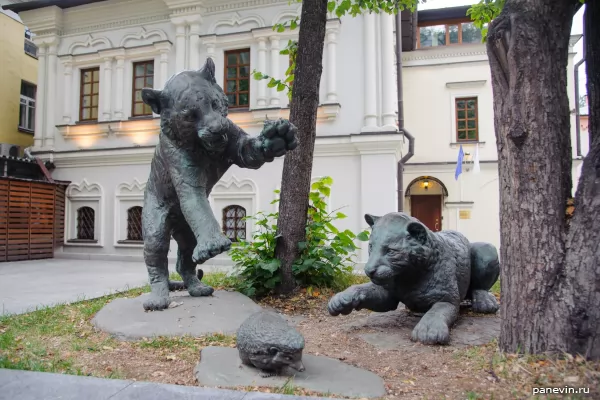 The amusing sculpture group "Playing Tigers" on Myasnitskaya Street, next to the house 40s4. Tiger cubs are called upon to draw the attention of citizens and guests of the capital to the problem of preserving the wildlife of Russia, in particular, the magnificent Amur tiger. Cast and mounted on donations from sponsors.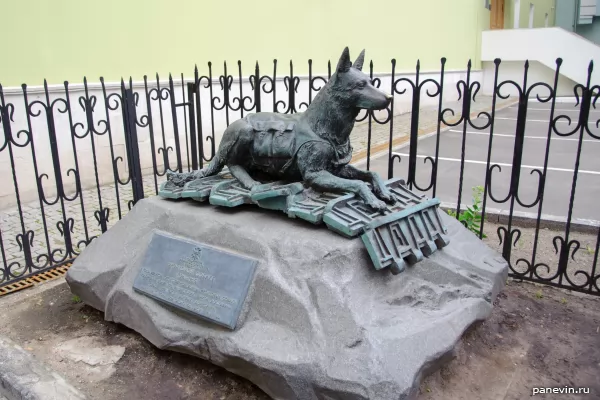 Monument to the Front Dog.
In the Great Patriotic War, dogs blew up more than 300 tanks, delivered over 120 thousand combat reports, and carried out about 700 thousand wounded from the battlefield.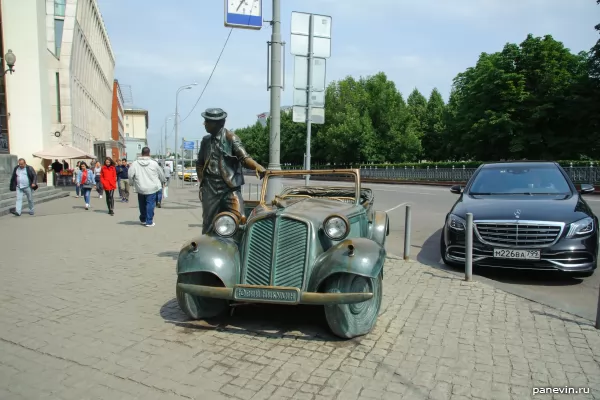 Monument to Yuri Nikulin in front of the entrance to the circus on Tsvetnoy Boulevard.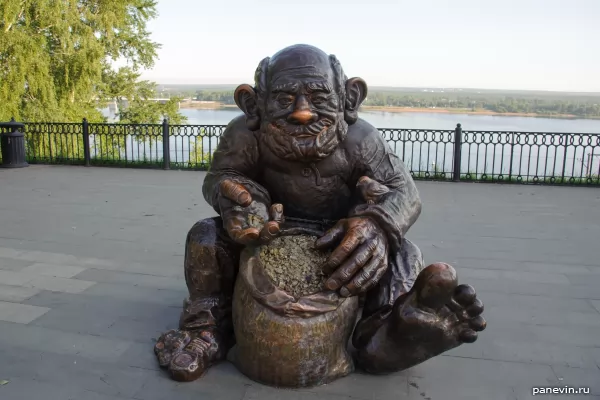 Decorative construction " Countryman Lukyan " near the Cathedral Square on the Kama embankment.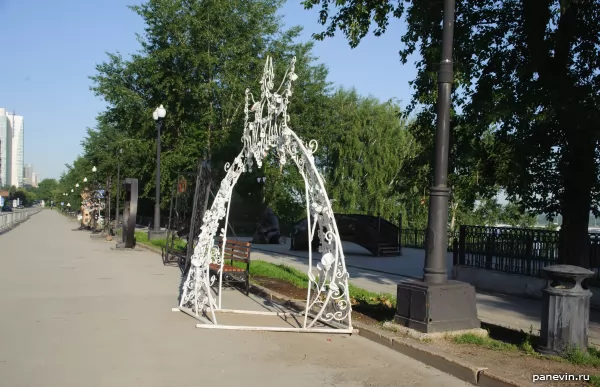 There are several art objects on the embankment - a horseshoe, a bridge, an arch.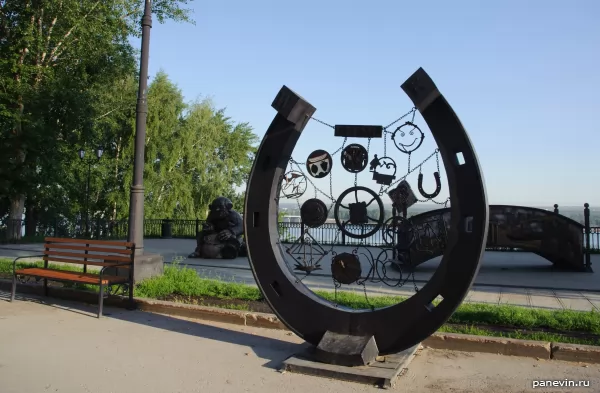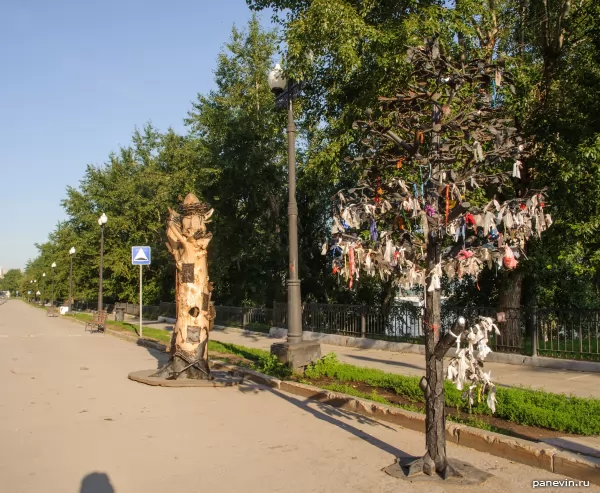 Shod tree.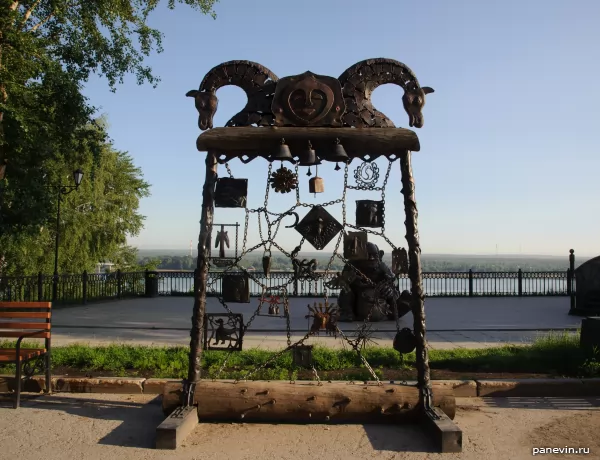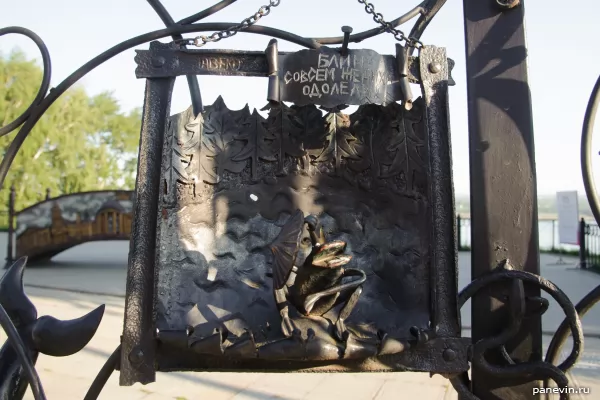 Princess Frog :)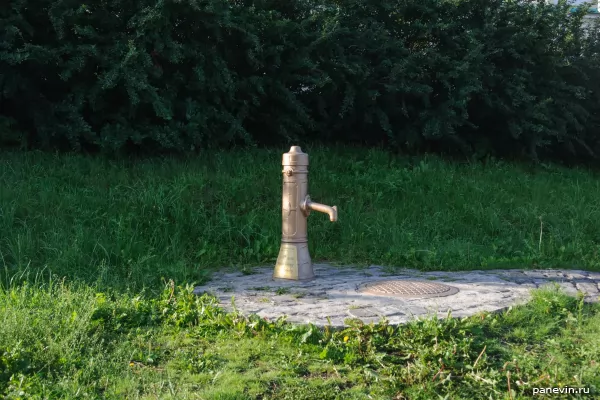 130 years of Perm water supply, decorative column in the park named after F.M. Reshetnikov.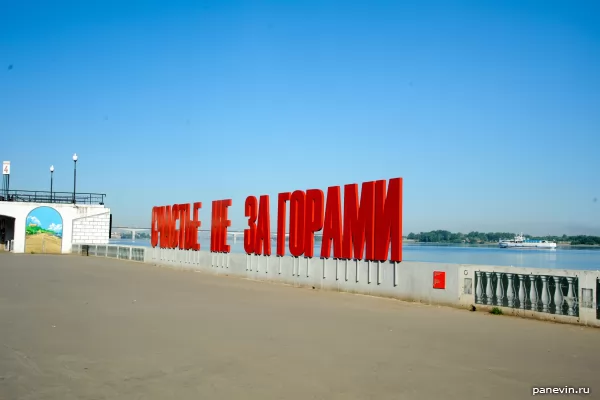 The art object "Happiness is just around the corner" is young, but has already managed to become one of the symbols of Perm, however, vandals with enviable regularity tear off the "not" particle.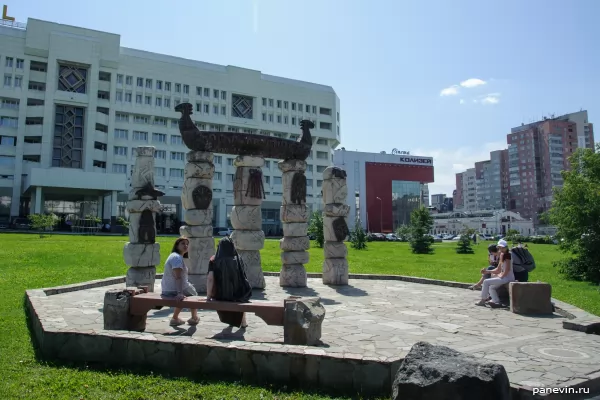 The sculpture "Kama River" in the park in front of the Ural Hotel.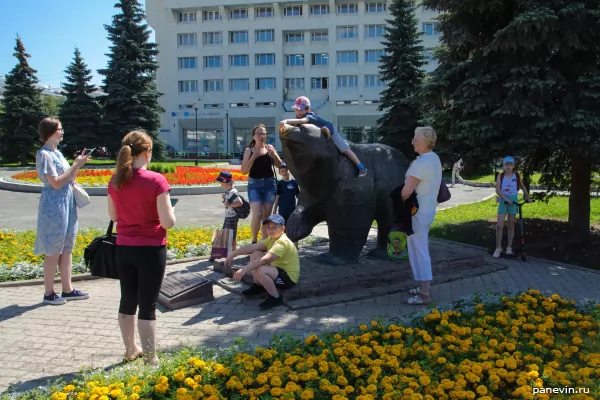 The sculpture "Perm Bear" in the park in front of the Ural Hotel.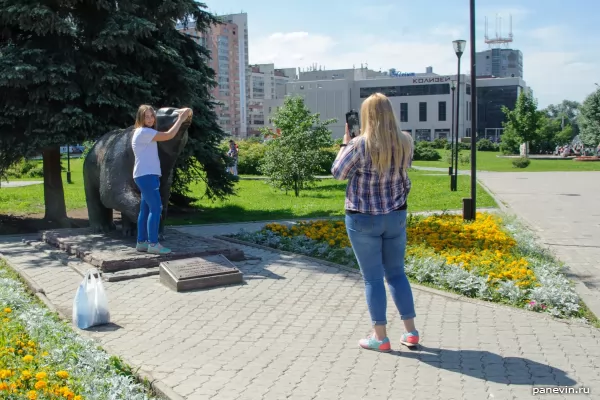 The bear is very popular.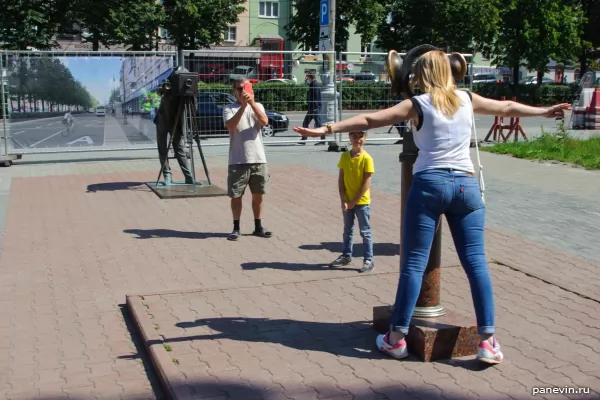 The sculpture Permyak - salty ears on Komsomolsky Prospekt near the Prikamye Hotel. The monument was unveiled on April 1, 2006. The author of the image is Rustam Ismagilov.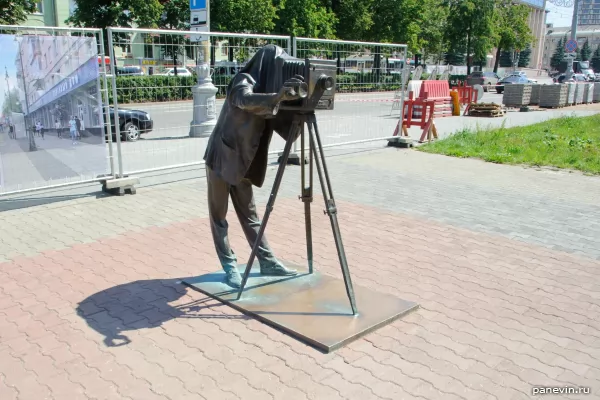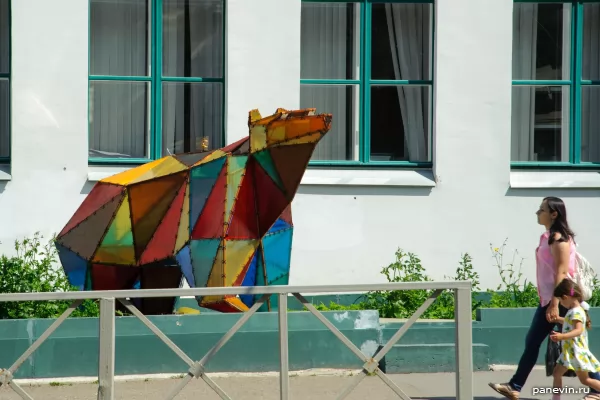 A sculpture of a bear near the Regional Center for the Development of Creativity of Children and Youth.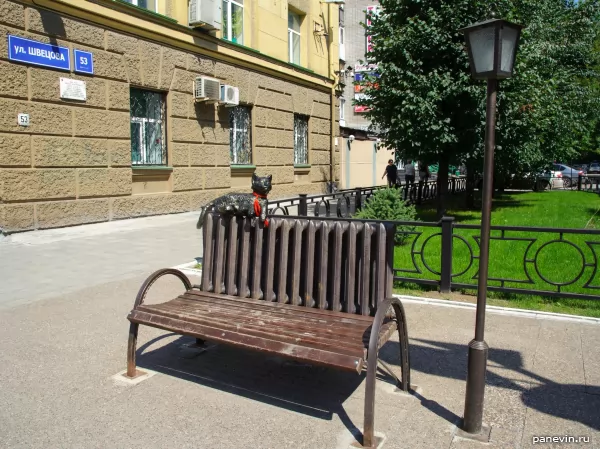 The decorative construction "Cat on Battery" was installed in honor of the 75th anniversary of the Perm energy system. In Samara, a similar sculpture, of course at times funnier :)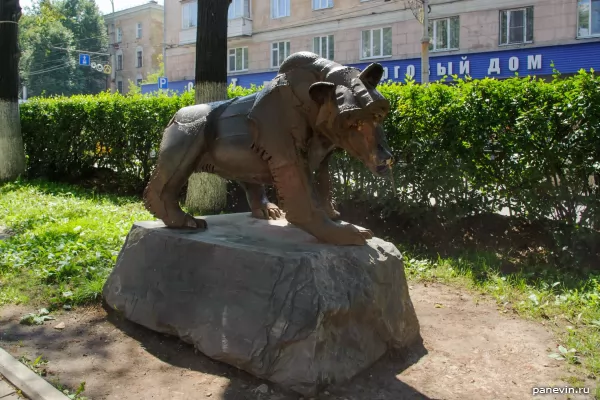 Sculptures on Komsomolsky Avenue (9 photos).
On Komsomolsky Prospekt in Perm there are many diverse avant-garde sculptures. More to this in the cities of Russia! This one is a Potapka bear.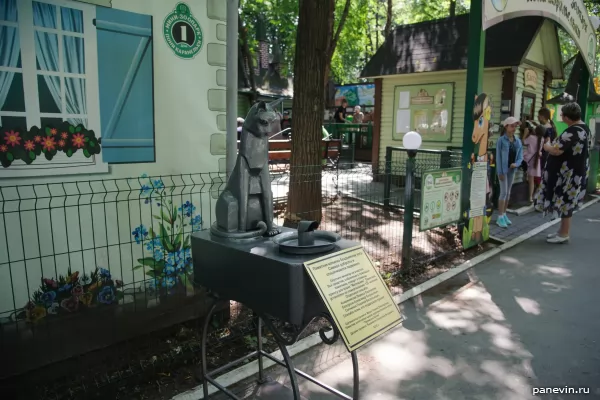 Monument-piggy bank to a homeless cat in the Central Amusement Park. Maxim Gorky.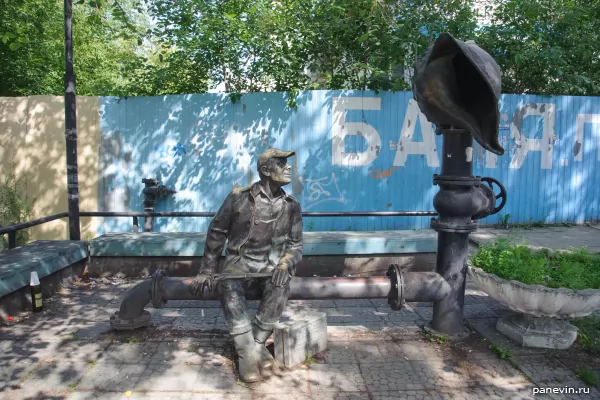 The sculpture "Plumber" near the Pushkin baths (Perm, the intersection of Krasnaya Zvezda and Pushkin streets). Locksmith resting after a hard day and listening to the sound of the sea from a giant shell. Young women dreaming of a hardworking husband with the soul of a poet make a wish for this sculpture. They say it comes true.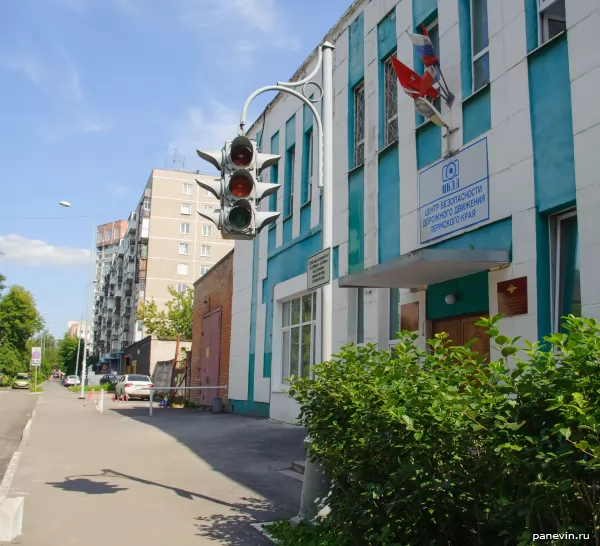 The monument to the first traffic light near the Specialized Installation and Maintenance Department of the Perm Territory, whose workers spotted one of the first traffic lights in Perm, was repaired and installed on August 5, 2010.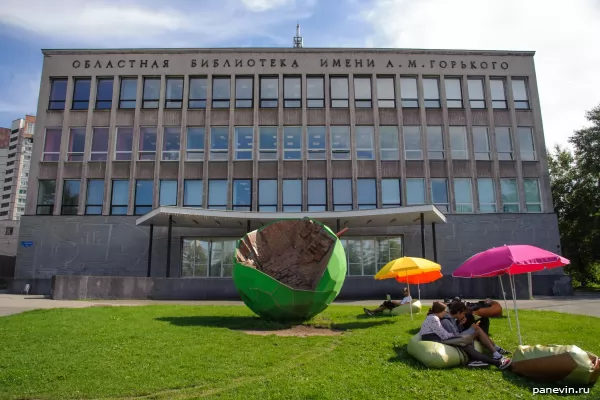 The sculpture "Apple" near the Regional Library. Gorky.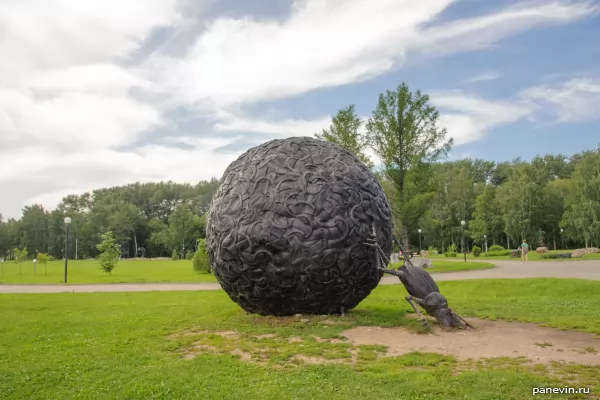 Art object "Scarab beetle" in the Rock Garden (square 250th anniversary of Perm).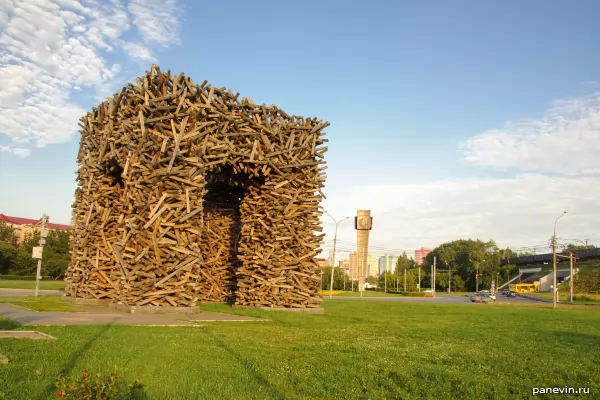 "Perm Gate" - a huge letter P from logs in the Stone Garden (square 250th anniversary of Perm). Separately: Monuments and sculptures of Perm (43 photos).

Previous notes:
The most interesting and unusual sculptures and art objects in Russia. Part 1 (mosaic caryatids, the warmest and lamp sculpture of Russia - a cat on a battery, barge haulers on the Volga)

Part 2 (Lyubochka, locksmith Stepanych, children feed the penguins)

Part 3 (Zilant, Shurik and Lida, Mushrooms with eyes)

Part 4 (Talker Bird, Pooch on the hatch, letter "O", the funniest bear in Russia)

Part 5 (horse in apples, Afonya, filler and dope, scientist cat)

Part 6 (Smolensk globe, lantern orchestra, sparrow, shoe shine)
Share:
Themes:
attractions
125
best
26
monuments
63
photos
395
sculpture
64
travel
272
←
Blog
samie_interesnie_i_neobichnie_skulpturi_6
blog