Monuments to Lenin in the cities of Russia, part 2
19
photo
with description
03.01.2020 04:49
03.01.2020 04:49
Andrey Panevin

The second part of the collection, monuments to Lenin in the cities of Russia.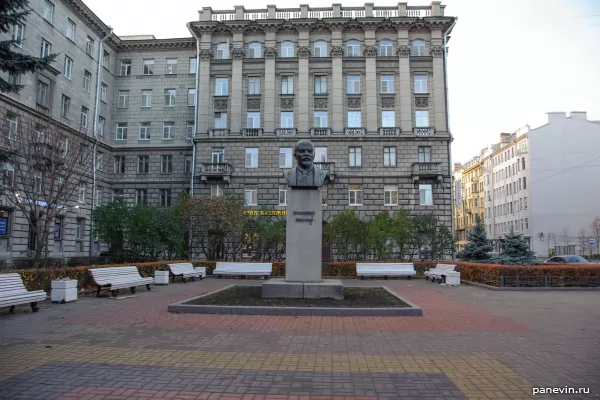 Bust of Lenin, Novo-Leninsky Square.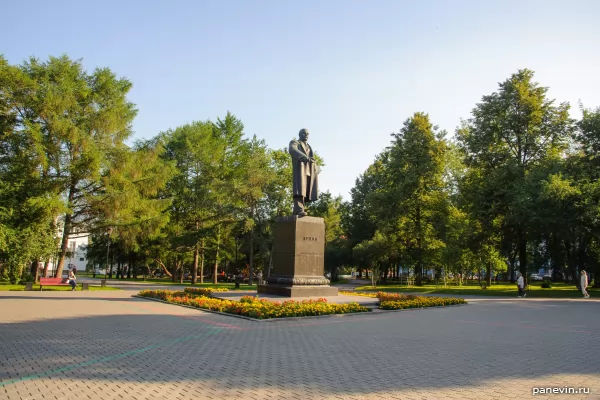 Monument to Lenin in Komsomolsky Square, the work of the People's Artist of the RSFSR, a corresponding member of the USSR Academy of Arts, sculptor G.V. Neroda (installed in 1954).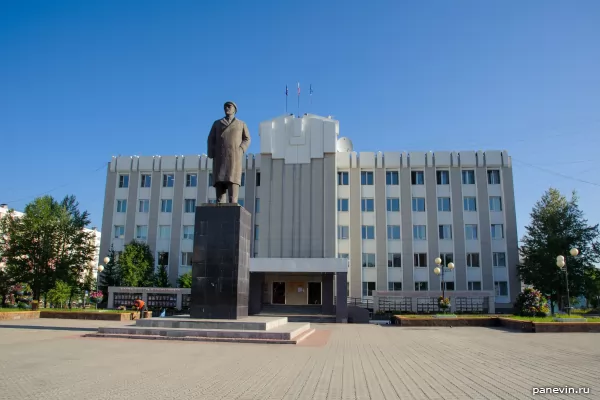 Administration of Neryungri (Avenue of Friendship of Peoples, 21) and a monument to Lenin.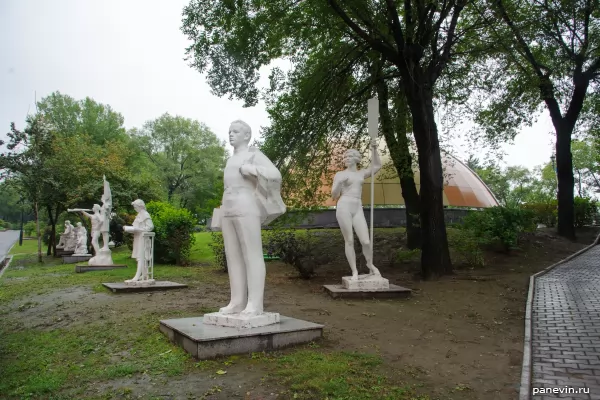 Exposition of Soviet sculptures near the local history museum of Khabarovsk . Mostly park typical gypsum garden sculptures.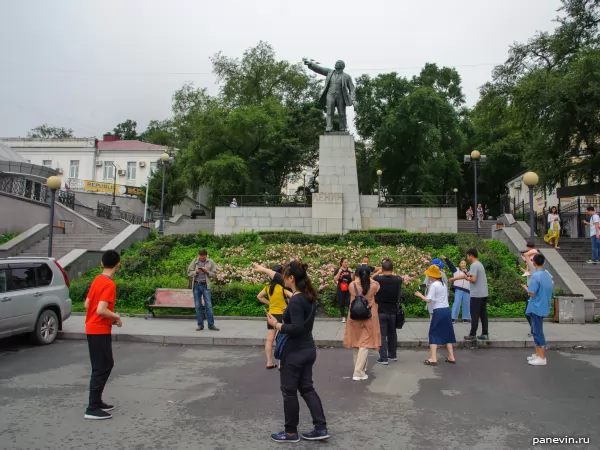 . Monument to V.I. Lenin at the Railway Station Square of Vladivostok . It was inaugurated on November 7, 1930.
Authors - sculptor V.V. Kozlov, architect - Yu. Trautman.



Monument to V.I. Lenin, Birobidzhan . Opened October 7, 1978. Sculptor L. E. Kerbel, architect L. V. Misozhnikov.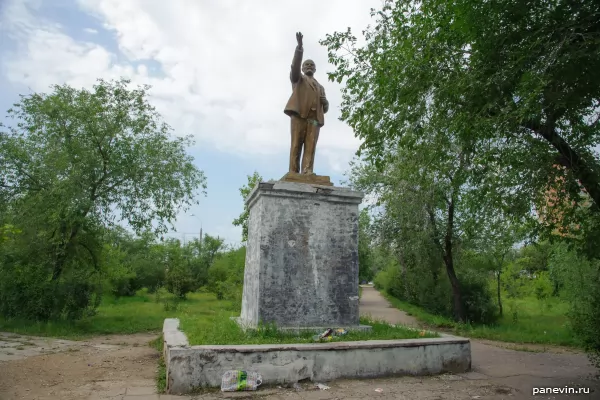 Monument to Lenin in the park near the Palace of Culture of Railway Workers, originally stood on Lenin Square, but because the scale does not correspond to the size of the area, was moved.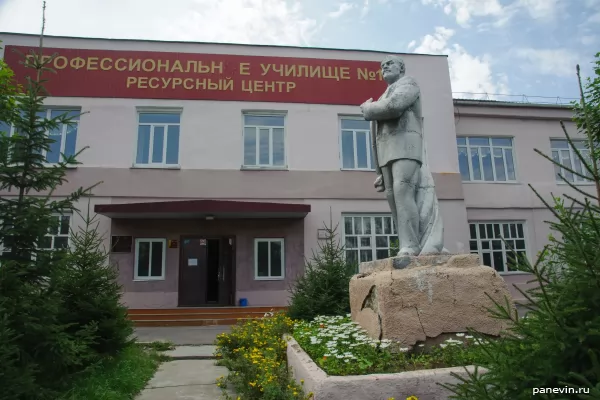 Monument to Lenin near the Trans-Baikal Transport College (Vocational School No. 1), Chita, Karl Marx Street, 21.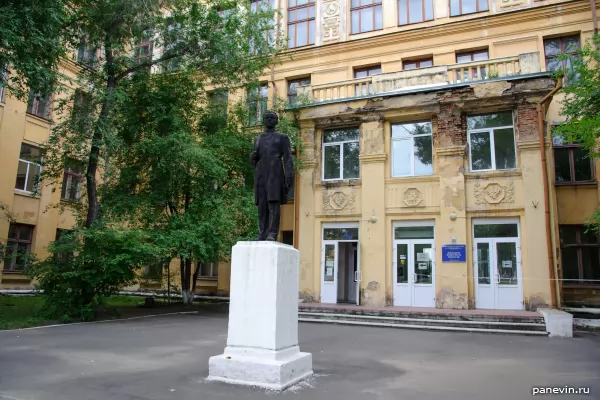 Lenin gymnasium student
Monument to high school student Vladimir Ulyanov, Chita , near the Trans-Baikal State University (125 Babushkina Street).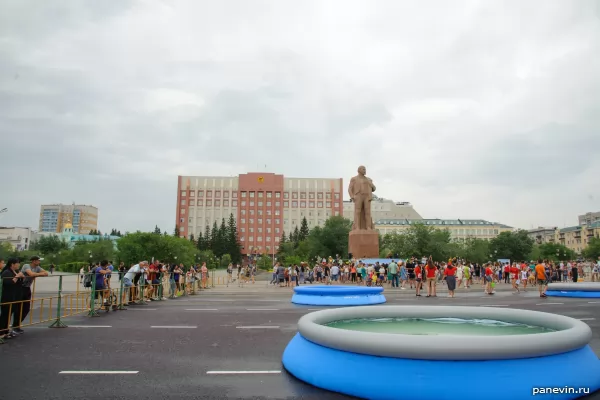 Lenin Square
I arrived in Chita on the Day of Railway Workers on August 4, the city authorities decided to have a holiday for children and organized a " water battle ", distributed bucket and children poured on each other.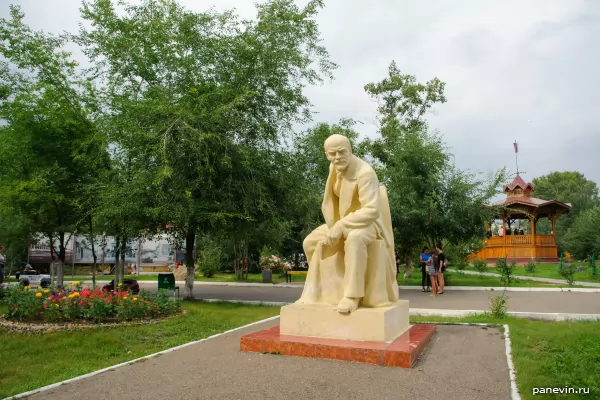 Monument to Lenin in the park "District House of Officers of the Russian Army."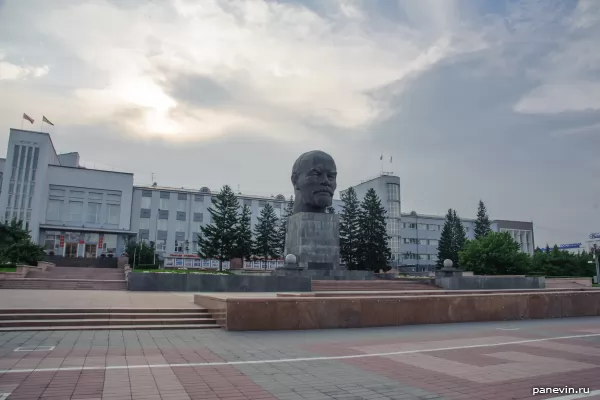 The biggest head of Lenin in the world! Opened November 5, 1971. Sculptors: G.V. Neroda, Yu. G. Neroda. Ulan-Ude, the area of ​​the Soviets.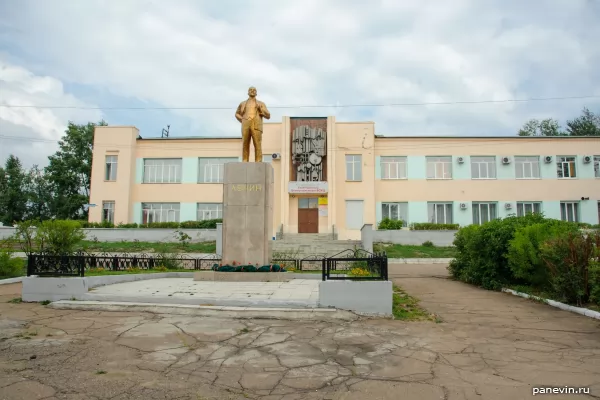 Monument to Lenin in the square of DK Zheleznodorozhnik.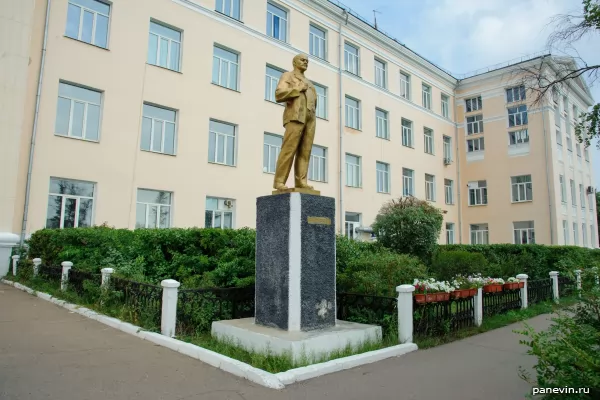 Monument to Lenin in front of the BSAA (Buryat State Agricultural Academy).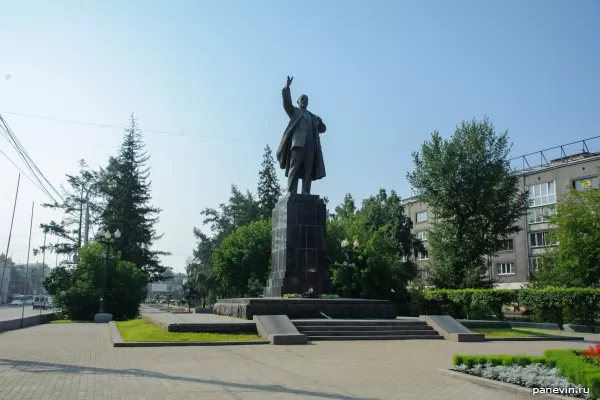 Monument to Lenin. Established on September 23, 1952, sculptor: N.V. Tomsky, architect - L.G. Golubovsky. A bronze figure was cast at a figure casting factory at the Mint in Leningrad.



Monument to V.I. Lenin (belt high relief), Irkutsk , near house No. 31 on Karl Marx Street. Installed July 10, 1934, the sculptor - People's Artist of the USSR Sergei Dmitrievich Merkurov.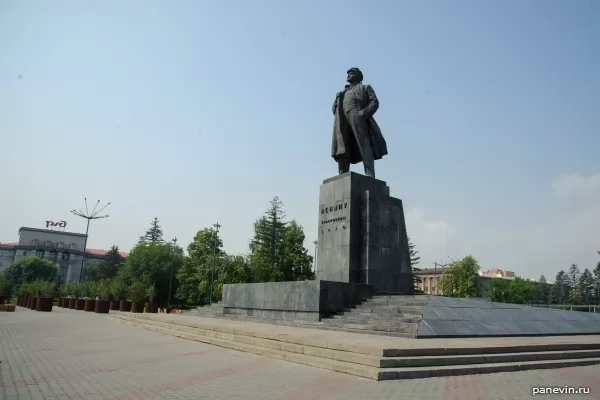 Monument to Lenin on the Revolution Square. Opened April 22, 1970, the day of the 100th anniversary of the birth of Lenin.
Sculptor V. Pinchuk in collaboration with G. Yastrebenetsky, architect S. Speransky.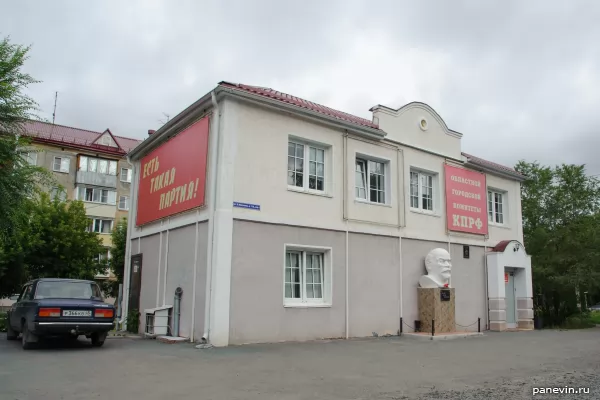 Bust of Lenin near the branch of the Communist Party. Kurgan , Koli Myagotina street, 116 st. 1.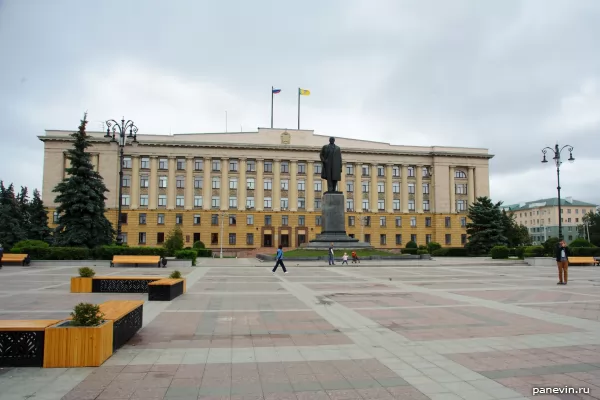 Пензы . Monument to V.I. Lenin on the Penza Square of the same name.

Opened November 6, 1959.
Authors: sculptor E.V. Vuchetich and architect N.F. Brovkin.

Behind the monument is the government building of the Penza region.

For 2019, a selection of photos of monuments to the leader turned out to be this.
Share:
Themes:
monument to Lenin
3
monuments
59
photos
369
sculpture
60
travel
265
←
Blog
pamyatniki_leninu_po_gorodam_rossii
blog